Stealth Recall of Atrium C-Qur Mesh Occurring, According to Court Filing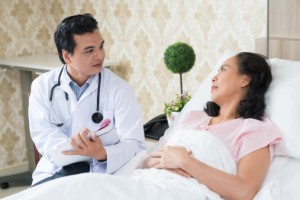 Atrium Medical, the manufacturer of C-Qur mesh, may have begun a what a court filing terms a "stealth" recall of certain kinds of the product due to allegations that products used in its manufacture increased the risk of hernia mesh complications.
A stealth recall means that the company has simply ceased production of C-Qur mesh because of its connection with adverse events, but has not properly informed physicians or the public.
Fish oil coating linked to adverse events
Terry McLain, an Arkansas woman, filed her case on December 5 alleging the stealth recall. She underwent surgery for a hernia five years ago in which Atrium C-Qur mesh was used.
However, roughly two years post surgery, McLain started to have stomach pain that was severe. The hernia also recurred. Because of these symptoms, she had to undergo surgery again, this time to take out the Atrium C-Qur mesh.
Her surgeons discovered the C-Qur mesh crumpled internally in her body. Moreover, it had caused scar tissue that made it impossible to replace the C-Qur with new mesh.
Recurrent hernias necessitated yet a third surgery last year. McLain's suit indicates that the latest surgery has not healed.
McLain's mesh lawsuit was filed in the U.S. District Court for the Western District of Arkansas.
Her complaint indicates that Atrium C-Qur's manufacturers used an Omega 3 fish oil gel coating on the mesh. She argues that the fish oil coating resulted in her body rejecting the hernia mesh.
Other patients who have had the C-Qur used during surgery have alleged similar foreign body reactions.
As a result, an increasing number of claims against Atrium Medical have been filed in U.S. courts. They contend that Atrium knew or should have known about both the risks of rejection, pain, and potentially more surgery, and the large number of adverse events reports that have ensued.
According to McLain's suit, Atrium should have known that the fish oil coating could separate from the mesh. If the mesh detaches, it becomes a foreign body and is rejected by the patient's body accordingly.
In addition, allergic reactions to the fish oil coating have been reported.
Finally, detaching mesh can encounter internal organs and adhere to them. Risky and complicated surgery is required to separate mesh and internal organs.
Atrium mesh lawsuits centralized
Early in December 2016, the U.S. Judicial Panel on Multidistrict Litigation (JPML) decided to consolidate all federal lawsuits against the manufacturer. Centralizing lawsuits for pretrial proceedings is frequently done in product liability cases so that court hearings are streamlined and the possibility of conflicting rulings avoided.
U.S. District Judge Landya McCafferty in the District of New Hampshire is presiding over Atrium C-Qur mesh claims.