Lawsuit Alleges Mirena IUD Caused Permanent Vision Issues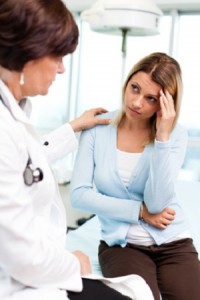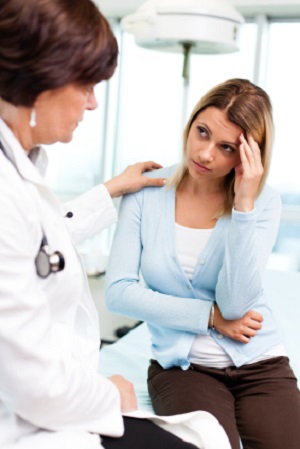 In early March, a plaintiff filed suit against Bayer alleging that she suffered permanent vision impairment caused by the company's Mirena intrauterine device (IUD) in a Colorado court.
The Mirena IUD is alleged to cause a complication called pseudotumor cerebri (PTC), which causes permanent vision impairment resulting from an increase of fluid pressure around the brain. The condition is also known as idiopathic intracranial hemorrhage, IIH. The complication has also been found in other birth control devices with levonorgestrel.
Permanent vision impairment and failure to warn alleged
This latest Mirena lawsuit also claims that the manufacturer did not provide sufficient warnings, either to patients or the medical community, about:
The potential side effects of Mirena, and
The need to watch for potential symptoms of PTC before it caused irreversible optic nerve damage
The plaintiff, Tiffany Sawyer, filed suit in the U.S. District Court for the District of Colorado. Her claim states that she was the recipient of the Mirena IUD for long-term birth control in July 2012. She started to suffer from headaches and issues with her vision, both of which were diagnosed as PTC/IIH in mid-2015. The suit indicates that, by the time of diagnosis, the fluid retention had resulted in permanent vision damage.
The suit alleges that the failure to warn on Mirena's prescribing label is key to the permanent damage. Similar symptoms may also be caused by a transient cerebral ischemia (TIA) or stroke, so the lack of label warning does not alert a physician to either the fact that Mirena might be causing it or to proactively advise their patients with these symptoms to remove the IUD.
Growing number of lawsuits causing petition for centralization
Ms. Sawyer's case is the latest in a over 100 similar Mirena lawsuits charging that the IUD causes vision impairment. Because the cases cite very similar symptoms and charge that the women might have been spared permanent vision damage had Bayer warned about the potential complications and advised removing the IUD at the first onset of any symptoms, a petition was filed recently to consolidate these Mirena cases for coordination of management as part of Federal multidistrict litigation (MDL).
A similar request was made a few years ago and rejected. However, because of the rising amount of cases, it is now believed that the U.S. Judicial Panel on Multidistrict Litigation (JPML) will find that consolidation is now the best for all parties.
Mirena alleged to cause multiple adverse effects
To date, the U.S. Food and Drug Administration has been the recipient of over 45,000 adverse event reports on Mirena. They include the following conditions:
Abscesses
Brain injury due to IIH
Migration of the IUD, which can cause damage to internal organs, infections, abscesses and peritonitis
Uterine embedment
Perforation of the uterus
Fertility issues
Perforation of the intestines
Intestinal obstructions
Vaginal hemorrhaging
Pelvic inflammatory disease (PID)