Power Morcellator Lawsuit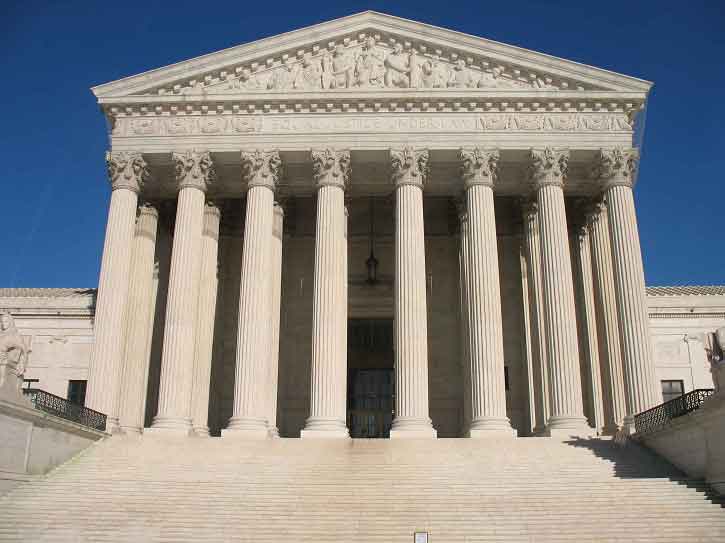 Plaintiffs have only recently begun to file power morcellator lawsuits as information about the incidence of cancer in connection to the use of this surgical implement has come to light. A morcellator is a small device with rotating blades used in minimally invasive surgery to remove the uterus (hysterectomy) or "fibroid" tumors (myomectomy, a procedure that removes generally benign growths in the uterus that can, nevertheless, cause troublesome symptoms).  The morcellator is inserted into a tiny hole during the operation and its blades break up the uterine fibroids or the remaining parts of the uterus so that they can be suctioned from the surgical area without creating a large incision.  Although electric or "power" morcellation (as the technique is called) can be less risky because it is less invasive, it is now clear that it also comes with other serious risks, including the spread of life threatening varieties of cancer.
Although the uterine leiomyosarcoma risk has been discussed in medical circles for some time and evidence suggests that manufacturers were aware of it, the risk has only come to public attention in the past year, with several academic studies, a warning from the FDA, and the campaign of one high profile Boston couple, both surgeons, to ban the procedure after the wife contracted cancer following a hysterectomy that involved a power morcellator.
Women or their families who have suffered complications in connection to power morcellation were generally not informed of such risks and were not able to give informed consent concerning the procedure.  Many of these parties are beginning to file lawsuits against the manufacturers who produced these devices and did not provide such information about risks. Litigation is in the early stages; cases have been filed individually, with no class action lawsuits yet put forward.  However, experts concerned with the issue believe that we will see examples of such cases filed far more frequently in the months to come.  It is important that those considering a morcellation cancer lawsuit have all the facts available to them.
Power morcellator-related complications suffered by plaintiffs
Plaintiffs who have filed lawsuits over power morcellator related complications most often claim that the use of the device contributed to the spread of cancer.  Other patients have experienced abnormal abdominal growths which, though not cancerous, led to pain, infection, and bowel obstruction.
Kinds of cancer include:
Uterine leiomyosarcoma
Uterine sarcoma
Other kinds of cancer outside the uterus in the abdomen
When the morcellator breaks down and spreads the tissue from the fibroid or from the uterus as a whole within the body, the procedure risks spreading undetected cancer cells that might be confined to the fibroid or uterine wall throughout the uterus or abdomen in general.  These kinds of cancers can be aggressive and hard to control or cure.  Patients can be diagnosed with cancer months or even weeks after experiencing morcellation as part of a hysterectomy or myomectomy.
In April of 2014, the FDA issued a safety warning about the risks power morcellation poses for spreading undetected cancers throughout and beyond the uterus.  They cite data that about 1 in 350 women who have a hysterectomy or myomectomy have undetected cancer growth in relevant tissues.
Studies published in peer-reviewed journals, including PlosOne and JAMA, substantiate a link between power morcellation and cancer.  In the PlosOne study, specialists at Brigham & Women's Hospital in Boston discovered a rate of previously undetected cancer at a rate of 9 times the previously suspected rate, suggesting that the risks of morcellation may be much higher than previously suspected.  According to the researchers, "These data suggest uterine morcellation carries a risk of disseminating unexpected malignancy with apparent associated risk of mortality much higher than appreciated currently."
Morcellator manufacturers hit with lawsuits
Power morcellators are manufactured by companies such as:
Diva Morcellator (FemRx)
MyoSure (Hologic)
VersaCut Morcellator (Lumenis Inc.)
X-Tract, Morcellex Tissue Morcellator (Ethicon Gynecare)
Morcellex Sigma (Ethicon)
Hysteroscopic Morcellator (Interlace Medical)
Trueclear Hysteroscopic Morcellator (Smith & Nephew)
PlasmaSORD, Gyrus PKS PlasmaSORD, Gyrus ACMI (Olympus)
Morcellator TCM3000BL (Nouvag)
MOREsolution Tissue Morcellator (Blue Endo)
Xcise Cordless Laparoscopic Morcellator (LiNa Medical)
Rotocut G1, G2, Steiner, Sawalhell Supercut Morcellator (Karl Storz)
Morce-Power 2306 Electronic Morcellator (Richard Wolf)
Currently Ethicon, a company affiliated with Johnson & Johnson, has suspended production of their morcellator devices.
Already, several manufacturers have been sued over these products, including the LiNA Xcise laparoscopic power morcellator, products by Ethicon, Olympus (Gyrus ACMI), Blue Endo, and Richard Wolf.
Liability issues in power morcellator lawsuits
Plaintiffs who file a uterine fibroid surgery cancer lawsuit contend that the morcellator is dangerous in both design and manufacture and that they pose unreasonable health risks when used as intended.  They also allege that the companies failed to warn medical professionals and patients of the dangers that their products posed.  Women contend that they did not receive adequate warnings about power morcellation risks and would have not consented to their use if properly informed.
There is mounting evidence that at least some companies were alerted to potential problems without acting on this information.  For instance, Dr. Robert Lampartner, a pathologist at Evangelical Community Hospital in Lewisburg, PA alerted Johnson & Johnson as far back as 2006, according to records found by the Pittsburgh Business Times, that their morcellator products posed cancer risks to patients.
Compensation in a morcellation cancer lawsuit
Plaintiffs who have filed suit over power morcellation complications typically seek compensation for medical expenses, lost wages, pain and suffering, and loss of consortium.  Unfortunately, many women do not win the battle with cancer to which the procedure led.
The more evidence that becomes available regarding a company's refusal to investigate or adequately respond to evidence that their products may hurt patients, especially if they did so in order to maintain their bottom line, the more likely it is that punitive damages may also be awarded.
Eligibility for filing a power morcellation lawsuit
Only women who can show that the use of a power morcellator during myomectomy or hysterectomy surgery was directly responsible for dislodging and spreading cancer cells throughout their abdomen, thus causing the spread of cancer, are eligible to file a lawsuit over morcellator-related complications. Their morcellator attorneys must produce medical records, evidence and testimony that the two factors are related.
Filing a claim may seem like a daunting task during a period when potential plaintiffs are sick or grieving.  And plaintiffs may be concerned about the cost of such an endeavor at a time when they may already be financially stretched.
There are good reasons to file such a lawsuit, however:
A lawsuit may be the best or even only way to provide adequate compensation for the medical bills and other expenses that cancer victims in these contexts may receive.
Most respected attorneys will work on a contigency-fee basis, and will not charge any legal fees unless damages are secured
Litigation is also a way to hold companies that produce defective products accountable for their actions and call attention to the dangers that they may pose to others.
For those who feel that they were the victims of injustice, a lawsuit may be a way to help bring closure.
Status of morcellator litigation
The first power morcellator case was filed in Philadelphia by a widower of a woman who died of uterine cancer following a hysterectomy at Reading Hospital and involved a power morcellator.  The lawsuit contends that Scott Burkhart's wife Donna had no evidence of cancer when she underwent the procedure in March 2012.  She died in February 2013, at the age 53, of metastatic leiomyosarcoma. Their initial legal complaint cites three different manufacturers whose products are known to be used in the hospital where the surgery took place.
Power morcellator litigation is currently in its infancy, but given the frequency with which hysterectomies and myomectomies are performed, often with the use of a morcellator, it is highly likely that many more women and their families will come forward.  If enough cases are filed, the court may establish a multidistrict litigation (MDL) in order consolidate the lawsuits for the purpose of streamlining the initial phases of litigation.