Lawsuit Claims Mirena IUD Caused Pseudotumor Cerebri, Necessitated Brain Shunt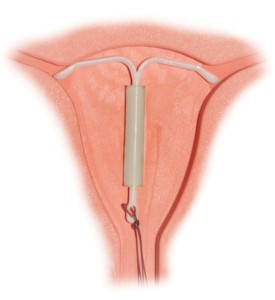 Adding to the substantial controversy and litigation surrounding the Mirena IUD contraceptive device, an Arizona woman has filed suit in U.S. District Court in New Jersey alleging that the birth control product and the synthetic hormones it releases caused her to suffer a dangerous accumulation of cerebrospinal fluid and pressure near the brain known as pseudotumor cerebri (PTC) or idiopathic intracranial hypertension. The plaintiff is seeking significant financial compensation from Bayer for the permanent injuries and ongoing medical expenses described in her complaint.
Details of Mirena pseudotumor cerebri lawsuit
According to documents filed in the case, plaintiff Daniella Pavelka, a 28-year-old female, received a Mirena IUD in April of 2013. It was not long after that date that she began to suffer from blackouts, vision difficulties and debilitating headaches. After seeking medical attention for these complaints, Pavelka was informed that she was experiencing pseudotumor cerebri, a condition in which fluid starts to collect near the brain. Potential side effects of this particular affliction can include lasting harm to the patient's optic nerve, vision disruption, severe headache pain and other debilitating symptoms.
Pavelka asserts that because of this condition, she has had to undergo a series of costly, painful and inconvenient medical procedures, including multiple lumbar punctures, imaging studies and the placement of a shunt designed to drain accumulated fluids away from the brain. According to the complaint, the shunting procedure used to treat her pseudotumor cerebri is known for high rates of failure, frequent need for revision surgery and the possibility of repeated adjustments in order to achieve just the right fit for a patient's situation.
The complaint further argues that a failure to correctly diagnose or treat this condition can lead to permanent vision loss and sometimes even blindness and that there is no existing treatment available to reverse injury to the optic nerve stemming from PTC. Though the affliction is sometimes reversible, for some patients, several years are required in order to restore normal pressure near the brain.
Suspected link between Mirena hormone and development of PTC
This and a number of similar Mirena IUD lawsuits have brought new attention to the suspected connection between the synthetic hormone levonorgestrel released by the device and the occurrence of PTC in patients who have received the implants. Plaintiffs across the country are alleging that Bayer negligently failed to disclose knowledge about the potential link between the two, preventing medical professionals and patients from swiftly identifying the signs of the condition and taking steps to prevent permanent harm.
Additional theories of recovery included in this and other Mirena brain injury lawsuits related to defective design and manufacture, negligent marketing, breach of implied and express warranties, negligent and fraudulent misrepresentation and strict liability.
Mirena MDL
Though an effort last year to establish a Mirena IUD multidistrict litigation (MDL) as a means to consolidate the rising tide of PTC cases failed before the U.S. Judicial Panel on Multidistrict Litigation, cases will continue to make their way through courts across the country on an independent basis. Mirena manufacturer Bayer, however, is involved in a separate MDL in the Southern District of New York, defending thousands of claims that the contraceptive products had a tendency to migrate, often causing uterine perforations and other serious internal injuries to patients.