Migration of Mirena IUD
Mirena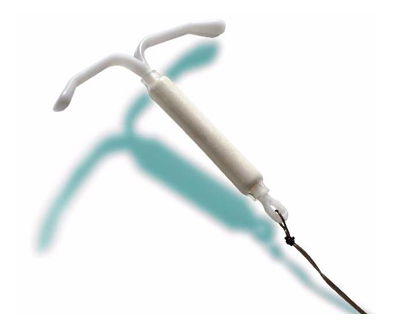 , a popular contraceptive manufactured by Bayer Healthcare Pharmaceuticals, is the only hormonal intrauterine device (IUD) approved by the U.S. Food and Drug Administration (FDA). Unfortunately a number of women have experienced migration of Mirena IUD, leading to serious, and potentially life-threatening, injuries.
How Mirena works
The Mirena IUD has a t-shaped plastic body that is inserted into the uterus by a doctor. Once inserted, the IUD releases progestin. Its intended effect is to partially suppress ovulation and to make the environment of the uterus inhospitable to sperm to prevent it from reaching the egg.
Mirena has been touted for many claimed benefits, including:
High effectiveness at preventing pregnancy
No need to remember a daily pill
Effectiveness up to five years at a time
Decreased menstrual bleeding after several months of use
Decreased pain related to endometriosis
None of the side effects that are traditionally linked to estrogen-based hormonal birth control
Complaints about migration of Mirena IUD
While the rate of pregnancy when using an IUD like Mirena is lower than with other types of birth control, as low as 3 per 1000 users, a number of women have suffered both regular side effects and serious injuries from Mirena.
Some of the regular side effects of the Mirena IUD include:
Pain
Bleeding
Dizziness
Cramps
Irregular menstrual periods and spotting between periods
Headache
Nausea
Breast tenderness
Weight gain
Other, more serious Mirena side effects are not disclosed to potential users, including the risk of migration. When women experience migration of the Mirena IUD, the device moves from its place in the uterus and becomes embedded in the uterine or abdominal wall.
Mirena IUD migration can cause dangerous complications, such as:
Uterine perforation – the IUD burrows into, or even through, the uterine wall, possibly puncturing the bladder or other organs or causing scarring and adhesions or intestinal blockages
Infections – leading to damage of organs
Pelvic inflammatory disease – an infection affecting the uterus or fallopian tubes that can cause excessive scarring leading to infertility, chronic abdominal pain, and ectopic pregnancy
Bayer's failure to warn about migration of Mirena IUD
According to the lawsuits filed against Bayer by women who were injured by Mirena, the manufacturer failed to warn of the dangers caused by IUD migration.
Mirena has been discouraged for women who:
Are currently breastfeeding
Have uterine or cervical cancer
Have liver disease
Have a history of pelvic inflammatory disease or any other inflammation of the vaginal area
Have recently had a second-trimester abortion
Plaintiffs allege that Bayer has failed to disclose the risk of device migration or the serious complications that migration can cause. More than 1,000 product liability claims are currently pending against Bayer over Mirena injuries.
Bayer has a history of failing to warn users about Mirena. In December 2009, the FDA issued a warning letter to Bayer stating that the company overstated the benefits and understated the risks of Mirena. According to the warning letter, Bayer's promotions omitted the risk of infections and failed to inform users that if they did become pregnant while using Mirena, they could lose their baby or their fertility.
The warning letter also criticized Bayer's advertisement statements that there is no daily or monthly routine to comply with when its information product inserts instruct that users need to check the strings on the device regularly to make sure that it is still in the proper position.
Lawsuits over migration of Mirena IUD
Over 1,000 lawsuits have been filed against Bayer over Mirena-related injuries. Mirena lawsuits have been filed at both the state and the federal level. Where the maker of a dangerous device is faced with many lawsuits with similar allegations but not identical injuries, the courts often condense many cases in multi-district litigation (MDL). Unlike a class action, in which one plaintiff represents the entire class of similarly situation victims in one lawsuit, the cases put on the MDL track retain their individual identities but go through the fact-finding process before a single judge in the MDL state before returning to their home states for trial.
In 2013, eight cases were condensed in Mirena MDL in the U.S. District Court for the Northern District of Ohio. More than 100 lawsuits were transferred to the U.S. District Court in the Southern District of New York, another site selected for Mirena MDL. In addition, nearly 200 Mirena cases have been filed against Bayer in its home state of New Jersey. It is too early in the litigation process to predict the outcomes of the Mirena cases, but the claimed injuries are severe.
The time to file a Mirena IUD migration lawsuit is limited by state and federal laws. Anyone who has been or believes they may have been injured by Bayer's hormonal IUD should talk to a Mirena injury lawyer as soon as possible to avoid missing filing deadlines.