Mirena IUD Recall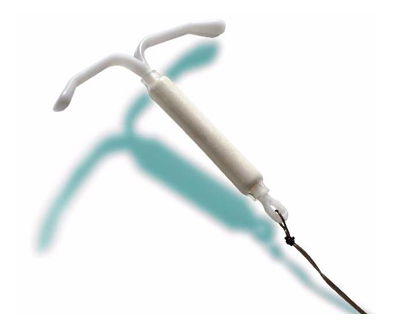 The Mirena intrauterine device (IUD) is a long-term form of birth control. A small T-shaped device, the Mirena is inserted by your doctor, and designed to provide five years of contraception by slowly releasing levonorgesterel into the uterus. Approved for sale in 2000, the Mirena has been at the center of numerous allegations of grim complications, including infections, perforation of the uterus, and damage to the reproductive system. Some users have reported recurrent infections that required emergency surgery. A number of women have been left unable to bear children as a result of these complications.
Despite the high number of FDA "adverse event" reports, and a wealth of clinical studies to back up the allegations, a Mirena IUD recall has never been issued by the manufacturer or the FDA.
Calls for a Mirena IUD recall have been emerging since 2009, the year Bayer – the company behind the device – launched a controversial "Busy Moms" public relations campaign. They used online networking sites like Facebook and other grass-roots efforts like Mirena "parties" at private homes to market the product as a low-risk, highly effective form of birth control. The campaign aimed to teach women about the advantages of Mirena, and it pushed the claim that the IUD is at least 99% effective.
Bayer went even further, claiming that its IUD can additionally boost sexual desire and re-introduce romance into the lives of recipients. They even claimed the device would help "Busy Moms look and feel great." Unfortunately, such bold claims were entirely unsubstantiated, and Bayer stands accused of glossing over the potential complications associated with Mirena.
FDA received nearly 50,000 complaints
Bayer has been reprimanded by the FDA for employing misleading advertising tactics. The agency stated:
"These claims misleadingly overstate the proven efficacy of Mirena. The FDA is not aware of any evidence that suggests that women using Mirena for birth control experience an increase in reconnection, romance, or intimacy with their partners."
The FDA's involvement did not extend to conducting a Mirena recall, and Bayer has not endeavored to remove the product of its own volition. For many women, the FDA's warning came too late. Thousands returned to their doctor to complain of unabating pain and discomfort. Tests showed that a number of IUDs had been subject to migration, perforating the uterus and, in some cases, piercing internal organs.
As of May 2013, over 47,000 adverse event reports concerning the device were submitted to the U.S. Food and Drug Administration.
Mirena side effects
Thousands of affected women are petitioning the FDA to initiate a comprehensive Mirena IUD recall, in the hope that other women will be spared the pain it has caused them.
Allegations of potentially devastating Mirena complications include:
Life-threatening infections, expressing mere days after insertion in some cases
Consistent pain
Abnormal menstruation cycles
Ovarian cysts, which may demand surgery
Perforation of the uterus, which can lead to infertility
Pregnancy, if the device is expelled without the woman's knowledge
Ectopic pregnancies (Sometimes referred to as a 'tubal pregnancy', ectopic pregnancies occur when the egg becomes fertilized outside of the uterus. It is a life-threatening condition, and usually means surgery to remove the fertilized egg.)
Mirena IUD migration, which may cause a bacterial infection
Women have cited other Mirena side effects, including acne, depression, weight change, nausea, mood swings, vaginal discharge and peritonitis.
The most dangerous side effect is undoubtedly uterine perforation, which can lead to infection and intestinal and organ damage. Multiple surgeries may be needed to correct the condition and fully remove the device. The risk is greater in women who have recently given birth.
Bayer claims uterine perforation is a rare occurrence, but a study published by the Department of Radiology at the Ronald Reagan UCLA Medical Center refutes this, contending that uterine perforation is a "frequently encountered complication."
It's estimated that 15 million women have been implanted with the Mirena IUD around the world. In 2011, it accounted for around 10.4% of all contraceptives issued by doctors in the U.S. The high number of potential victims has led some to postulate that that the Mirena may be pulled from the U.S. market at some time in the future, though at the present time all discussion of a recall is purely speculative.
Bayer used "deceitful" marketing tactics
According to injured patients, the Mirena's market success is due in great part to dishonest marketing strategies. Numerous women who were exposed to the 'Busy Moms' sales campaign in 2009 still have their IUDs in situ. Mirena is meant to last for up to five years before needing to be replaced, meaning that many recipients are still susceptible to complications.
Legal action has been taken against Bayer over its IUD, and thousands of Mirena lawsuits are anticipated in the coming years. Nevertheless, Bayer rejects claims that its product is dangerous or defective, instead insisting that Mirena is safe and simple to use, and exceptionally effective as a form of contraception. It remains to be seen whether the growing public demand for a Mirena recall, backed up by clinical research, will result in the removal of the device from the market.
Mirena IUD lawsuits
Dozens of lawsuits alleging uterine perforation, abcesses, infection, ectopic pregnancy, peritonitis, infertility and other complications have been filed at multiple federal courts throughout the country. The number of lawsuits is expected to grow significantly as more women learn of the risk of complications.
Federal lawsuits have been consolidated in a Mirena IUD multidistrict litigation (MDL 2434) in the Southern District of New York. U.S. Judge Cathy Seibel is overseeing the litigation. New cases will be added to the MDL as they emerge.