Hiring an Experienced Mirena Lawyer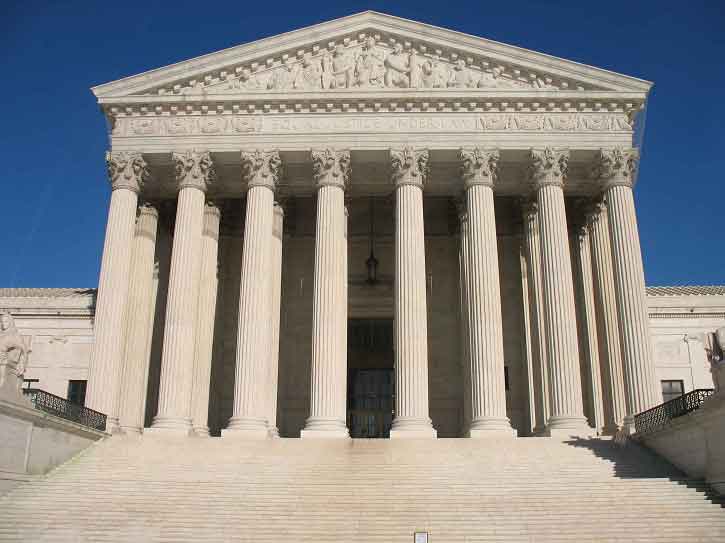 The Mirena IUD (or intrauterine device) is a small t-shaped object inserted into the uterus to prevent pregnancy. Manufactured by Bayer Healthcare Pharmaceuticals, it is one of two brands of hormonal IUDs currently on the market. Popular and convenient, IUDs are frequently represented as a safe and dependable form of birth control: they are effective, last for about five years, and don't require that a woman remember to take a pill every day. However, some women have experienced serious side effects from the Mirena IUD.
Reported Mirena side effects include:
Device migration and expulsion
Uterine perforation
Ectopic pregnancy
Surgical removal
In 2009, the FDA censured Bayer for running a marketing campaign that did not adequately disclose the risks of its IUD and for omitting these risks from its warning labels.
Many women who have experienced these side effects have consulted a Mirena lawyer. You need someone you can trust to help you navigate the complicated legal system, to make sure your story is heard, and to procure maximum compensation for your injury.
Over 1000 Mirena IUD lawsuits have been filed against Bayer to date, with plaintiffs seeking compensation for medical expenses, lost wages, pain and suffering, and other damages. If you or a loved one has been hurt because of the Mirena IUD, it is imperative that you consult with an experienced Mirena attorney as soon as possible in order to achieve the positive results that you deserve.
How can a Mirena lawyer help you?
If you are contemplating legal action against Bayer, consider the ways in which hiring a Mirena attorney can help you:
Stand up to the "big guys": Bayer Pharmaceutical is a major corporation with significant resources that they can use to defend themselves. They aren't invincible, however, with the right Mirena attorney representing those they have injured.
Carry out a thorough pre-trial investigation: the right Mirena lawyer can investigate your medical history with the IUD and uncover evidence related to the company's own research, development, and advertising in a thorough preliminary examination of the evidence. They can also find any expert witnesses needed to testify.
Build and present a strong case: If your case goes to court, the right Mirena lawyer can use the evidence that they have gathered to demonstrate that the IUD caused your injury, and that Bayer is liable because they manufactured this dangerous device, falsely advertised it as safe, and failed to warn patients like you who suffered as a consequence. They will present this evidence in a convincing fashion before a judge and jury in order to procure maximum compensation for your injury.
Negotiate in your best interests: if Bayer is interested in negotiating a settlement, the right product liability attorney will make sure that your interests are taken care of and won't be intimidated into settling for less than you deserve.
Handle the red tape and the fine print: a personal injury lawsuit can involve massive amounts of paperwork and many, many legal details, loopholes, and complications. The right Mirena lawyer and his or her team will stay on top of the details so that your case won't be dismissed because of a technicality or a missed deadline.
Finding a Mirena lawyer: questions you should be asking now
So, how do you find the "right Mirena attorney"? You may be surprised to learn that his or her physical location is not the most important issue. You really only need to meet with your lawyer in person once; other contacts can be carried out through phone, e-mail, or Skype. Other questions are crucially important, however.
Questions to ask a prospective lawyer:
What kind of experience does he or she have? Does he or she have experience going up against large pharmaceutical companies and litigating over dangerous devices? Do they have experience conducting a case that has been consolidated as part of a multidistrict litigation (MDL)? Avoid attorneys who have no experience with cases similar to yours.
What kind of track record does he or she have? Does your prospective attorney have a strong track record with impressive jury awards or settlements?
Does he or she have a good reputation? Is his/her name well-known and respected? Are they known for working well with other attorneys? Do they communicate with clients and treat them well?
Do you feel comfortable with the lawyer with whom you consulted? Remember, you'll be consulting with your attorney over issues related to your medical history, your finances, and other personal matters. You need to be able to develop a rapport with your attorney that involves honest communication and effective teamwork to succeed.
Which lawyer, exactly, will be handling your case? If you like the lawyer with whom you consult initially, make sure that this is the lawyer who will be handling your case.
What kind of fees will be charged? Avoid law firms that charge upfront fees for consultations or anything else. Look for a lawyer who will only charge on a contingency basis (that is, will only collect a fee from you if you win).
What am I waiting for? While it is important not to rush into any decisions as you search for the right Mirena attorney, remember that many states have a statute of limitations for filing personal injury cases, so it's best not to wait too long to hire a lawyer and get started.
Mirena attorneys and litigation
Mirena attorneys have helped more than 1000 plaintiffs file lawsuits against Bayer, charging that the company manufactured a dangerous device, marketed it dishonestly, and failed to disclose its risks. A large number of these lawsuits (over 400) have been consolidated as part of a multidistrict litigation (MDL) in the U.S. District Court for the Southern District of New York.
Many of the plaintiffs in the Mirena MDL have sustained injuries related to uterine perforation or migration of the IUD.
A smaller number of cases have been coordinated on the state level in an MCL (multi-county litigation) in New Jersey. Unlike a class action lawsuit, each lawsuit in an MDL (or an MCL) retains its individual status, though similar lawsuits are grouped together before a single judge for the purposes of pre-trial discovery.
On April 9, 2014, Judge Cathy Seibel established the procedure for choosing bellwether (or preliminary) cases in the New York MDL. Mirena IUD attorneys are continuing to accept cases that may be incorporated into either the New York MDL or the MCL in New Jersey.