IVC Filter Lawsuits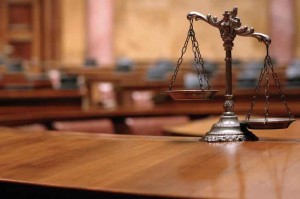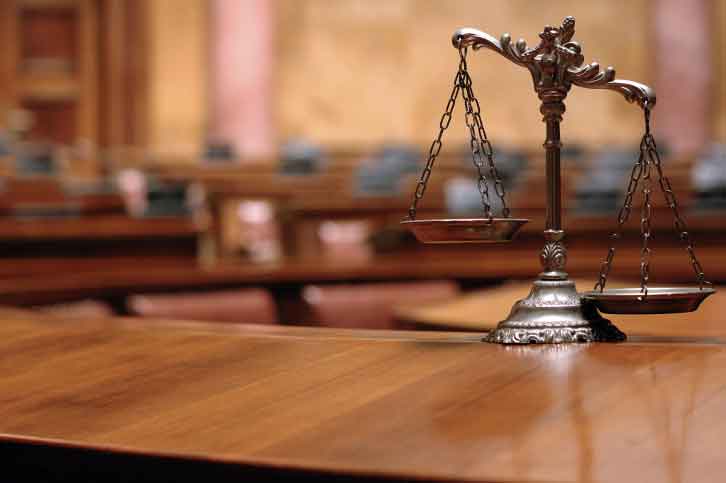 Inferior Vena Cava filters (IVC) are designed to catch blood clots before they move into the lungs. Roughly 200,000 blood clot filters are implanted to prevent pulmonary embolisms each year, with the market expected to reach $435 million in 2015, according to the Axis Research Mind firm. Surgeons often choose to implant IVC filters when patients with pulmonary embolism or deep vein thrombosis have contraindications to anticoagulation drugs.
"However, IVC filters are not benign, and mounting evidence suggests their complication rate may be higher than previously recognized," reports the CardioCCM Journal.
Former recipients have filed more than 100 IVC filter lawsuits against manufacturers C.R. Bard, Cook Medical and Cordis (Johnson & Johnson), alleging punctured veins and organs, fractured devices, chronic health issues and life-threatening events.
Symptoms of IVC complications
The Washington Post told the story of patient Heidi Gribble Camp who had an IVC filter implanted after nearly dying from a blood clot during a ruptured ectopic pregnancy. The doctors assured her that leaving the device in would prevent problems in future pregnancies.
Over the next few years, a series of symptoms came and went intermittently – heart racing, flushed face, nausea, vomiting, abdominal pain, and crippling back pain. "The pain was so horrible I wanted to die," Camp recalled. When diagnosed with a cyst, she begged the doctor to remove her fallopian tube, ovary and the cyst, but the pain continued.
Finally, an interventional radiologist finally discovered that her health had been compromised by broken legs on the filter that put constant friction on her vertebrae. Her crippling pain disappeared as soon as the filter was removed. Patients like Camp are furious with their doctors who should have noticed the source of the problem and taken the filter out when it was no longer needed, but other patients are seeking retribution through the court system.
FDA safety communication & studies on IVC filter risks
In recent years, there have been a number of troubling studies, reports and FDA safety communications pertaining to IVC filter complications that have led to increased awareness of the product's unpublished risks and fueled litigation:
2010 study: A study published in the Archives of Internal Medicine found that nearly half of all IVC filter implantation surgeries were necessary. Thirteen percent (203) of the 1,547 people from Worcester, MA diagnosed with acute venous thromboembolism were given IVC filters as part of their treatment. Researchers found that a quarter of those patients did not need the filter and were unable to reach a consensus on the remaining 23 percent of cases, but they found that IVC filter patients had a much higher in-hospital mortality rate (nearly double) and urged that further research be conducted to establish clearer guidelines for use.
FDA safety communication: In August 2010, the FDA announced that 921 adverse event reports had been filed, indicating that there were 328 instances of filter migration, 146 device detachments, 70 inferior vena cava perforations, and 56 filter fractures. The FDA expressed concern that the retrievable IVC filters are intended for short-term placement, but are too often left in the patients until the risk for pulmonary embolism subsides. They recommended that surgeons remove the devices as soon as possible. This safety communication was reiterated in 2014.
2003-2011 review: Researchers looked at 952 IVC filter patients at Boston Medical Center from August 2003 to February 2011. Of 679 retrievable filters, only 8.5 percent were successfully removed. Unsuccessful retrieval attempts were made in 18.3 percent of cases. The patients suffered 74 venous thrombotic events, including 25 pulmonary emboli that occurred with the filters in place. Researchers noted that "many IVC filters placed after trauma were inserted when the highest bleeding risk had subsided, and anticoagulant therapy may have been appropriate."
The Lehmann Report: C.R. Bard began receiving complaints of device loosening, fracturing and migration as early as 2004. Without reporting their concerns to the FDA, the company instead consulted with Dr. John Lehmann to compare newer models to older models to see if they had improved the rate of failure. This internally circulated document was not meant for release to plaintiffs, but was accidentally disclosed and later redacted. If the report is allowed in court proceedings, it could suggest manufacturer negligence and failure to warn the public of known risks.
IVC filter lawsuits consolidated
So many similar claims entered the courts around the same time that litigation has been consolidated under Judge Richard L. Young under MDL 2570 in the U.S. District Court for the Southern District of Indiana. As of July 15, 2015, there were 102 lawsuits pending from 11 different districts, including some in California and Pennsylvania.
MDL proceedings eliminate duplicative discovery and streamline proceedings to help identify strengths and weaknesses in the central argument and move toward a speedier resolution. After a series of bellwether trials, defendants may choose to make a large settlement offer or proceed with individual trials.
IVC filter manufacturers defend their products
Manufacturers argue that they are not at fault in these cases because "the patients' doctors are highly sophisticated consumers" who choose to implant the products and are responsible for their monitoring once inside a patient.
"Plaintiffs' damages or losses, if any, were caused or contributed to by the fault of other products, persons, firms, corporations or entities over whom Cook Defendants had and have no control," wrote Cook attorneys in their response to the lawsuits.
Similarly, Cook CEO Mike Bleyer stated: "Cook will continue to be willing to step out and help a physician solve a medical problem, even with a small patient population, if we think we can do it. Often, that's done without significant review of costs involved. We just try to help patients."
Litigation against C.R. Bard
Meanwhile, an Arizona jury determined that C.R. Bard did not act negligently, nor sell a defective product. Plaintiff Rosemary Everett claimed that the IVC Recovery Filter System fractured and traveled to her vital organs in less than three years, which necessitated surgery and extensive medical care. The lawsuit was the first to go to trial. Though the first generation filter had been pulled from the market two years after its introduction, the legal arguments made were not substantial enough to sway jurors. Bard effectively demonstrated that the filter had been reasonably tested, that the filter's fracture rate was no more than the accepted industry average, and that the fractures came from atypical loading conditions.
In another case, C.R. Bard won a partial summary judgment. "The evidence is undisputed that perforation is a risk inherent in the design of all IVC filters," Florida US District Judge Charlene Edwards Honeywell stated, adding: "Plaintiffs have failed to provide any admissible expert testimony that would establish the inadequacy of the [instructions]."
Judge Honeywell ruled that the company could not be sued over failure to warn or negligent misrepresentation, but added that plaintiff Denise Ocasio – whose G2 filter perforated her inferior vena cava and migrated to her aorta — is still entitled to sue for alleged design flaws and punitive damages. Now attorneys must prove that the G2 filter was not as safe as current testing and research permits and that the filter was not properly redesigned to resolve its recognized propensity to fail.
IVC filter settlements reached
In Nevada, plaintiff Kevin Phillips, who was fitted with Bard's Recovery Filter System, filed suit when his August 2005 implant migrated to his heart, causing life-threatening complications requiring emergency open-heart surgery in April 2010. Ten days into the February 2015 trial, C.R. Bard settled with the plaintiff for an undisclosed sum.
Another confidential settlement for an unnamed plaintiff was reached after 11 days of trial in January 2015. During the trial, attorneys presented evidence that C.R. Bard had known since 2004 that their Recovery Filter was not "reasonably safe" and exposed patients to risk of death and severe injuries. Internal tests revealed that the filter failed to meet its own minimum safety requirements and several physician consultants expressed concern with the product's stability. According to court documents, the Recovery Filter fractured at a rate 28.3 times higher than all similar devices combined. The patient's surgeon and a Bard sales rep both testified that they would have never advocated the product had they known of these grave risks.
So far, no IVC filter lawsuits have made it all the way through trial to reach a successful jury verdict, but there will be many more cases coming to light with the first bellwether trials in the Cook Medical MDL requested for August 2016.
Monetary damages sought by IVC filter lawsuits
Experienced IVC filter lawyers are currently reviewing potential claims across the country from patients and their family members. Plaintiffs may be entitled to compensation for medical expenses, lost income, lost future earning capacity, emotional pain and suffering, permanent disability, and (in the worst cases) funeral expenses.
Attorneys typically take their legal fees out of settlement or jury verdict winnings, so there is no financial risk in seeking legal counsel.