Hip Replacement Lawsuit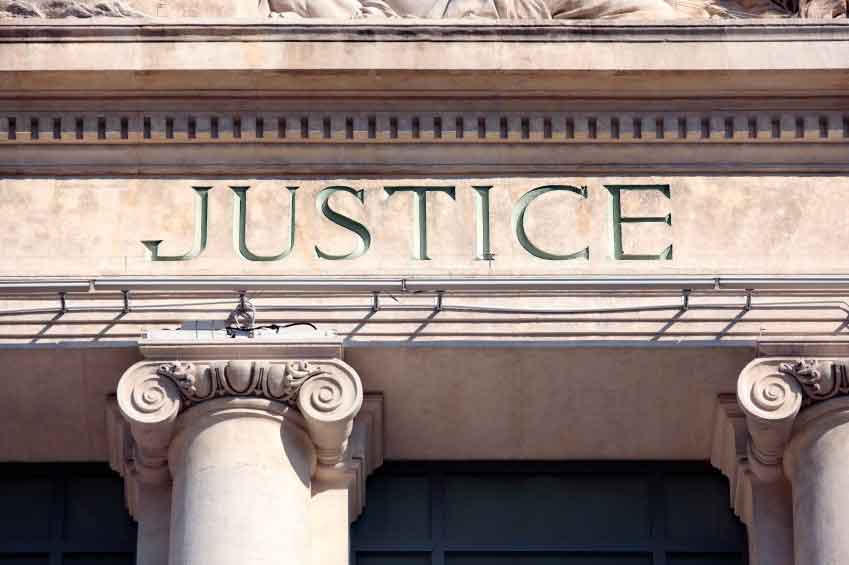 Each year, 332,000 hip replacements are performed in the United States. But recent settlements by manufacturers in hip replacement lawsuits have brought public attention to design flaws in metal-on-metal hips.
Many Americans submit to hip replacement surgery, or arthroplasty, when pain becomes unbearable. But because of inherent defects in these new metal ball-and-socket and modular neck hips, some patients hurt more after their replacements than before.
History of metal-on-metal hips
From the first hip replacements in the 1960s, replacement hips were ceramic or coated with plastic. But in recent decades, manufacturers like Stryker and DePuy brought metal-on-metal hip replacements to the public with the promise of a newer, safer product with a better design.
In theory, a metal hip should keep up with the patient on the go and also offer a more custom fit. But metal hips need to be replaced more often than ceramic and the rubbing of the metal ball in the metal cup can release metal ions into surrounding tissues, causing pain and illness.
The U.S. Food & Drug Administration recently warned that three major manufacturers of metal-on-metal hips have issued recalls. In many cases, those affected needed revision surgery or special monitoring for adverse reactions and complications caused by metal contamination.
Hip replacement lawsuit allegations
Hip replacement lawsuits are typically filed against metal hip manufacturers based on a failure to warn theory, which means:
the device was unreasonably dangerous
the hip manufacturer knew about its dangerousness, and
the manufacturer chose not to warn the public of the danger
For example, in a recent federal court case against Johnson & Johnson, documents show that it has known since 2008 that its DePuy ASR hip had flaws – it knew that while a replacement hip normally lasts 10-20 years, DePuy's metal hip would need to be replaced after 3-5 years.
Other allegations include that the hip replacement components were defectively designed, causing the recipient's injuries.
Metal-on-metal device injuries claimed
Metal-on-metal hips are touted to offer a custom fit where the metal ball fits directly into the metal socket. But as the ball and cup rub together, they can deteriorate, leaving behind metal particles that cause pain and dangerous medical complications. The injuries range from localized pain or tumors at the site of the implant to changes affecting the whole body, like psychological and neurological side effects.
Some of the unwanted effects directly caused by the metal hips include:
Pain
Inflammation
Metal contamination
Bone and tissue loss
Fluid-filled tumors
Allergic reaction
Dislocation
Diminished mobility – pain while walking or standing
Systemic reactions including skin rash, disrupted thyroid function, neurological impairments, psychological changes, cardiomyopathy, and impaired renal function
Defendants named in hip replacement lawsuits
Thousands of individuals have filed lawsuits against hip manufacturers based on alleged injuries they sustained from the replacement devices.
Defendant manufacturers include:
Stryker Corporation
DePuy Orthopaedics, Inc. (a Johnson & Johnson company)
Zimmer Holdings
Smith & Nephew Orthopaedics
Wright Medical Technology
Biomet, Inc.
Recalled implants tied to serious complications
Hip replacements come in two main varieties – total or resurfacing. A metal-on-metal total hip replacement relies on three components: a metal cup, a metal head, and a metal stem. The stem connects the head (the ball-shaped portion) to the femur, and the head rotates in the metal cup. In a metal-on-metal resurfacing, damaged parts of the bone are removed and replaced with a metal covering and metal stem, retaining more of the original hip.
There are common injuries among the different brands of metal-on-metal replacement hips but each manufacturer's product presents its own complications as well.
For example, the following manufacturers have issued recalls in recent years:
In August 2010, DePuy recalled its ASR XL Acetabular and ASR Hip Resurfacing System because data indicates that approximately 13% of recipients must undergo revision surgery within 5 years of implantation
In June 2012, Smith & Nephew Orthopaedics began to phase its R3 Acetabular System and metal liners out of the market due to a high rate of patients requiring revision surgery
In June 2012, Stryker Corporation voluntarily recalled its Rejuvenate Modular and ABG II modular-neck hip stems based on reports that the metal components can corrode, leading to irritation in the soft tissue surrounding the hip
In July 2008, Zimmer Inc. temporarily stopped sales of its Durom Acetabular Component because it did not contain adequate instructions for surgeons.
In November 2013, Johnson & Johnson agreed to pay $2.5 billion to settle thousands of ASR lawsuits. The settlement was finalized in the U.S. District Court for the Northern District of Ohio, in Toledo. DePuy is just one of many metal hip manufacturers that have been sued over injuries and illnesses caused by the breakdown of metals in the hip replacement components.
Who is eligible to file a hip replacement lawsuit?
Those who suffered hip implant complications from an artificial hip may be eligible for damages through the courts.
Compensation may be available to pay for losses and expenses caused by the hip implant, including:
Extra medical monitoring
Treatment of dangerous complications like blood clots, tumors, metal poisoning, and other medical conditions
Lost wages
Reduced earning capacity
Revision surgery
Pain and suffering
As with any type of product liability case involving defective medical devices, the time frame in which to file suit is limited by state and federal laws. Recipients of recalled hip replacement systems or those who experienced severe complications are encouraged to preserve their legal rights by speaking with a personal injury attorney experienced in hip replacement litigation.