Stryker Hip Replacement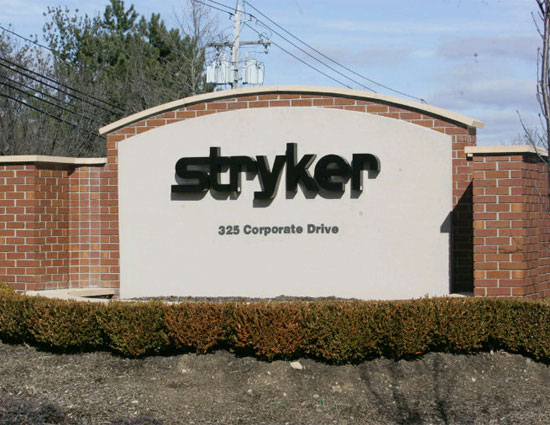 With a presence in over 100 countries around the world, Stryker is a global leader in the area of medical technology, including reconstructive, medical and surgical, and neurotechnology and spine products.
A statement on the company's website states its dedication to "responsible science," and assures readers that its products and procedures are "fully tested and clinically proven to help people lead healthier, more active lives."
But Stryker's hip devices may be an exception to the rule. Once marketed in promising terms as the "next generation" in hip replacement, these artificial joints have also become the subject of widespread scrutiny: hundreds of lawsuits have surfaced in recent years, alleging painful health complications as a result of the devices' implantation. Stryker's Rejuvenate, ABG II and Trident hip devices have been the main target of this litigation.
Stryker's Rejuvenate hip replacement hit the market in 2009 and the ABG II in 2010, despite little in the way of prior clinical testing to confirm safety and effectiveness. Whereas most artificial hip implants comprise a one-piece neck and stem, and a cup, the Rejuvenate and ABG II systems include several neck and stem components from which a surgeon can choose. The ABG II was intended to offer greater stability and less stress on the bone, while the Rejuvenate held out to younger patients the promise of a fuller range of motion and implant longevity.
Stryker hip implant complications and recall
In contrast to older, potentially clunkier and less mobile hip replacement models, in which a metal ball rubs against a metal socket, the Rejuvenate and ABG II are technically not metal-on-metal devices; but because they both have chromium and cobalt necks and stems coated with titanium, they still are prone to corrosion, with the result that metallic debris can enter nearby tissue and the blood stream. (The U.S. Food and Drug Administration (FDA) has issued a warning about metal-on-metal hip implants.)
For this reason, in June 2012 Stryker recalled its Rejuvenate Modular and ABGII modular-neck hip stems, stating that the implants may lead to an "adverse local tissue reaction, as well as possible pain and/or swelling, in or around your hip." In a statement on its website, the company describes the recall as "voluntary" and states that in partnership with the third-party claims administrator, Broadspire Services, Inc., they "are actively reimbursing affected patients for testing, treatment, revision surgery, if necessary, and other out-of-pocket costs relating to this voluntary recall."
Only months before the Stryker hip recall, an "Urgent Safety Alert" to surgeons in April 2012 warned of "excessive metal debris and/or ion generation" and alerted doctors to the following potential complications: metallosis (release of metal ions into the tissue and blood stream); necrosis (premature tissue death); osteolysis (bone dissolution); and, pain and loosening of the hip implant that requires a revision surgery. (This removing of an artificial hip and replacing it with another one is a far more extensive procedure than a first hip replacement, requiring a larger incision and the sawing away of significantly more bone).
The Trident Ceramic Acetabular System was one of Stryker's earliest hip replacement models, once touted for its resistance to chipping and fracturing, and, for its successful correction of deformities in patients with arthritis and other joint-deteriorative conditions. Two years after Trident's approval by the FDA in 2003, reports began to stream in of problems related to its use. Trident was soon joining the recall ranks of Rejuvenate and ABG II.
Lawsuits against Stryker
Patients who have undergone Stryker hip replacements describe their experience of complicationsin harrowing terms.
Five surgeries following her hip replacement 18 months ago, Dianne Pingel, 66, said, "Sitting is an impossibility. I have to lie on my back. I don't really get any sleep." Blood tests revealed metal poisoning and, during surgery to remove the recalled hip, Pingel's thigh bone broke.
The Boca Raton, Florida retiree used to exercise at the YMCA and take walks with her husband. Now she is grateful if she can make it to the mailbox, and she finds basic movements like putting on shoes, using stairs or a public restroom very difficult.
Pingel joins hundreds of others now filing Stryker hip lawsuits against the New Jersey-based manufacturer on the grounds that the company showed negligence in marketing the devices to patients, given the risks.Scott Ebert, 49, is another plaintiff. Six months after hip replacement, his artificial joint had to come out after leaving him with metal poisoning and crippling pain. "It's miserable. It has totally ruined my life," he said.
Stryker announced in October of last year that it planned to set aside as much as $1.1 billion for ABG II, Trident and Rejuvenate-related litigation. Not long after the October announcement, the first of these cases (in New Jersey) were settled in mediation, with Stryker agreeing to pay an undisclosed sum. Stryker has also said it expects to pay as much as $390 million to cover recall costs associated with its hip implants.
Claims against Stryker range from metal poisoning to device failure, according to court documents. Stryker hip attorneys are currently reviewing injury claims for possible litigation.