Hip Replacements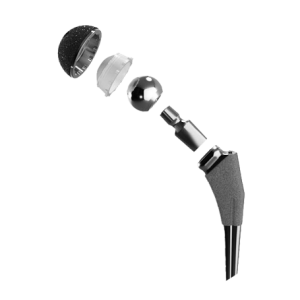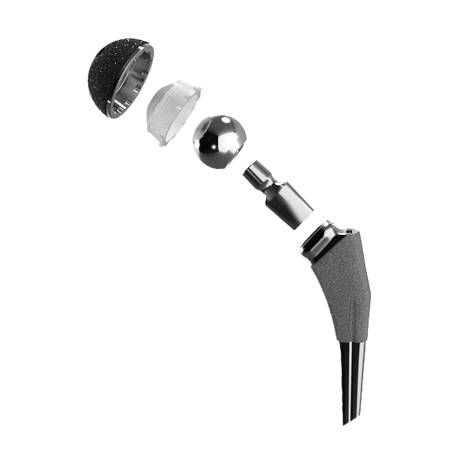 Hip replacement surgery is one of the greatest medical breakthroughs of our time, enabling individuals to lead more enjoyable and productive lives following joint failure. Each year, more than 400,000 Americans receive new knee or hip implants, according to the American Academy of Orthopaedic Surgeons. Although these complex procedures have been overwhelmingly successful, approximately 10 percent of these implants will fail and require revision surgery to replace the faulty mechanisms. Some of these cases have resulted in recalls, formal complaints filed with the FDA, and hip replacement lawsuits.
Patients with severe, chronic hip and groin pain often require a new hip. Osteoarthritis is the most common joint disorder, affecting some 27 million Americans. This painful condition can be related to old age or injury and occurs when the cartilage between bones wears down, causing the bones to rub against one another. Other conditions that may warrant a new hip include: rheumatoid arthritis (chronic inflammation accompanied by pain and stiffness);avascular necrosis (insufficient blood supply that causes bone loss); and bone tumors.
Hip replacement procedures
Patients may receive a total hip replacement, a partial hip replacement or a hip resurfacing procedure. With total hip replacement (arthroplasty), the entire structure – the hip socket and femoral head of the thighbone – gets replaced with artificial components. This is sometimes called a "ball and cup" system. There are cement-like adhesives to affix the components together, as well as newer cement-less surgeries that attempt to stimulate natural bone growth and fusion. During a partial hip replacement (hemiarthroplasty), only the hip socket or femoral head is replaced.
Hip resurfacing cuts and stretches muscle to preserve more bone, while placing a metal cap over the ball that connects with a metal socket. The NY Times says "the ideal candidate" for resurfacing is "a robust, middle-aged man who intent on returning to heavy-loading sports like running." Nowadays, a hybrid hip replacement with resurfacing is a popular option for patients who want flexibility, longevity, quicker recovery and a minimally invasive surgery.
Types of hip implants
Hip replacement implants come in a wide variety of materials and various combinations.
The most commonly used materials include:
Metal and plastic hybrid: Traditionally, most hip replacements were made from stainless steel, titanium or cobalt chrome, lined with polyethylene. The idea was that the plastic lining would help the hip ball swivel without friction in the socket, but many of these replacement parts have a shorter lifespan that requires replacement.
Metal-on-metal: The solution to a short-lived metal and plastic implant seemed to be a more durable metal-on-metal construction. However, it's these hip replacement systems that have come under the most scrutiny in recent years. Some patients suffered from extreme pain, inflammation, bone deterioration and tumors. Recalls followed widespread reports of metallosis (metal ion poisoning), which occurs when friction causes metal shavings to get into the bloodstream. As of 2013, metal-on-metal hip implants have been banned at NHS hospitals in the UK after failure rates as high as 43% were reported.
Ceramic-on-ceramic: Ceramic hip replacement systems were developed to be more scratch-resistant and less prone to surface erosion. However, the long-term durability has not been well-tested and patients report clicking sounds in some models.
Ceramic-on-metal: Newer hip replacement systems consisting of a ceramic ball and metal-lined socket have only been on the market since 2011, so their long-term safety, durability and failure rates have yet to be determined. This year, a report published by researchers from the Delft University of Technology in the Netherlands found wide discrepancies in the wear of such implants.
Why do artificial hips fail?
According to the AAOS, hip replacements are expected to function for a lifetime, due to the older age of people requiring implants and state-of-the-art advancements designed to decrease wear. It is estimated that the average hip implant lasts 10 to 20 years in 90 percent of patients.
However, 10 percent of patients experience hip failure  due to:
Loosening: The most common cause of premature hip implant failure occurs when friction from joint surfaces rubbing against one another eventually wears away the surface of the implant, causing tiny particles to accumulate in the joint. The body digests these particles, causing the prosthesis to loosen, resulting in deformity, instability and pain. Sometimes the bone can become weakened or even crack.
Infection: Though rare, about 0.5 percent of patients find that bacteria affixes to the large foreign object in their bodies. The surrounding tissue that has been operated on may suffer from an altered blood supply that is incapable of fighting the infection. Patients may experience pain, swelling and drainage.
Dislocation: The rate of dislocation is about one in 50 patients. Suddenly, the new joint can pop out or migrate from its fixed position. Loosening, scar tissue, poor component positioning, patient noncompliance or neuropathy can cause this adverse event to occur.
Patient Factors: Statistically speaking, patients who are young, very physically active or obese are more likely to exhibit premature wearing of hip replacement components. Patients whose surgery was performed to treat inflammatory arthritis or avascular necrosis are also at greater risk for loosening.
Manufacturing Defects: Many hip replacements made their way to consumers through a speedy method via the FDA's 510(k) Premarket Notification Process. These medical devices were placed in the stream of commerce without sufficient pre-market testing to ensure safety because they were deemed "substantially similar" to previously approved devices. The clearance was originally designed to reduce red tape and get technological advancements to the medical community quicker, but critics say it is a loophole for dangerous and untested devices to reach the market.
Notable Manufacturers of hip replacements
Hip implants, like other medical devices, are made by some of the most widely recognized and largest pharmaceutical companies in the world.
The most prominent manufacturers include:
DePuy Orthopedics: This subsidiary of Johnson & Johnson manufactures the ASR XL Acetabular Hip Replacement, ASR Hip Resurfacing System and the Pinnacle Hip Replacement System. The ASR total hip replacement system debuted in 2005, but had hundreds of complaints filed with the FDA by 2008. Two years later, the 93,000 people worldwide who had the metal-on-metal hips implanted were notified of unusually high failure rate (as high as 49% failure within six years) and a subsequent recall. The Pinnacle hip system is constructed of metal, ceramic and polyethylene, but the metal lining and metal femoral head have been linked to premature failure and metallosis as well. DePuy is facing more than 8,313 federal lawsuits involving their ASR hip implants –claims that have been consolidated under MDL 2197 in Ohio. Another 4,850 federal lawsuits pertaining to the Pinnacle system are being heard in the U.S. Southern District Court of West Virginia under MDL 2244.
Zimmer Holdings Inc: Zimmer's Durom Cup, Trilogoy and Continuum Acetabular components were designed with a new synthetic metal that allegedly mimicked the natural texture of bone. However, premature device failure was reported and sales of the Durom Cup system in particular were temporarily suspended in 2008. Three months later, the Durom Cup was launched again with a new packaging label aimed at "providing better instructions for surgeons." In the U.S. District Court of New Jersey, 129 federal lawsuits are pending against the company for alleged Durom Cup implant failure.
 Stryker Orthopedics: Stryker manufactures the Rejuvenate Modular, ABG II and Trident hip replacement devices, all of which have been subject to various hip replacement recalls in the last several years. The first two models were recalled in 2012, after four short years on the market. The Trident device was taken off the market in 2008. Despite the modular components being pitched as a better way to suit a patient's unique anatomy, Stryker hips led to corrosion, metallosis, popping, squeaking, pain and premature failure. As a result, over 346 federal lawsuits for Rejuvenate and ABG implants have been consolidated under MDL 2441 in the U.S. District Court of Minnesota.
Biomet: The Exceed ABT, M2a Magnum and Stanmore metal-on-metal hip implants have been linked to chronic pain, metallosis, joint loosening, and the need for revision surgeries. The M2a Magnum has come under tremendous scrutiny as yet another dangerous product that snuck through the FDA's 510(k) clearance process. Now there are over 725 federal lawsuits consolidated as MDL 2391 in the Northern District of Indiana.
Smith & Nephew: Five years after its U.S. release, the metal liner used in the company's R3 Acetabular hip implant was recalled as a "precautionary measure" in 2012, following exceedingly high failure rates (of up to 60%). Last year, plaintiffs in Tennessee motioned to consolidate more than 7,000 cases against the manufacturer (according to Docket No. CT-004783-12).
Wright Medical: The company's ceramic-on-ceramic products have enjoyed good success, but their metal-on-metal products – including the Conserve Plus Total Resurfacing Hip System and Profemur Z Hip systems – have reportedly suffered a high rate of dislocation. Since 2003, over 10,000 of these devices have been implanted in patients, but their similarities to the DePuy ASR systems have resulted in high failure rates. More than 74 Conserve hip replacement lawsuits have been coordinated under MDL 2329 in the Northern District of Georgia. 
There are many more state-filed lawsuits for each manufacturer that are not yet consolidated, in addition to the  MDLs listed.
Corrective surgery needed to address hip implant failure
It is estimated that 55,000 Americans undergo revision surgeries for faulty hip implants. Sometimes these replacements are needed because the patient has outlived the average 10-15 year lifespan of the product. Other times, a secondary surgery is needed within five years of implantation due to a product defect or unanticipated failure.
Unfortunately, revision surgeries to replace artificial hips are no walk in the park. Hip revision surgeries are more difficult, costlier and riskier than the initial procedures. Sometimes the only recourse for patients suffering the economic, physical and emotional damage of revision surgeries is to litigate. Patients may receive compensation for medical bills and loss of income, as well as pain and suffering.