Zimmer Hip Lawsuit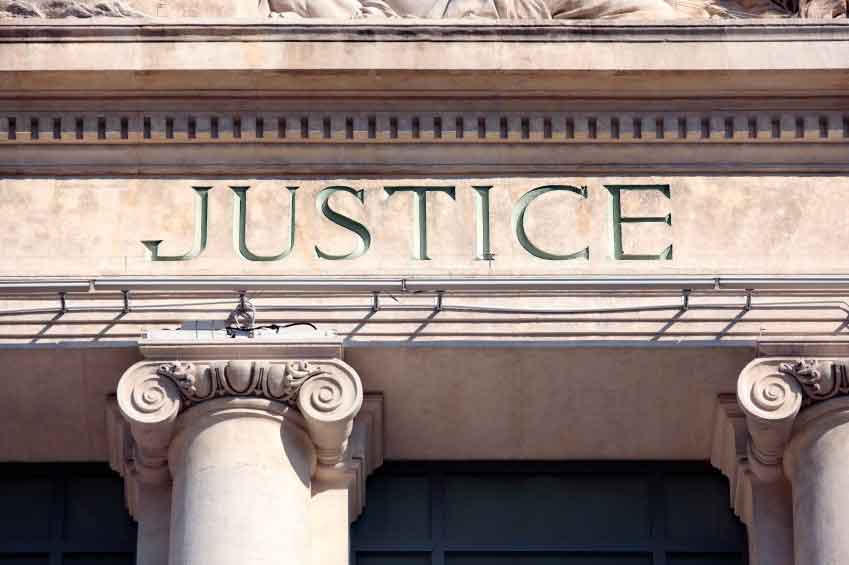 When they arrived on the market, Zimmer hip replacements were touted as the latest and greatest answer to the problem of failing hip joints. Between 2006 and 2008, some 12,000 people in this country bought into promises of greater range of motion and an end to pain when they received the Zimmer Durom Cup hip implants. But in only a short while, more and more of these same patients woke up to the agonizing realization that their brand new hip implants were failing prematurely, causing a host of sometimes serious complications.
Zimmer hips — injuries and complications
The complications alleged by a spate of pending Zimmer hip lawsuits include the following:
Premature implant loosening
Metallosis (metal poisoning)
Tissue damage
Premature failure
Early revision surgery required
Meanwhile, a new study by researchers from the Imperial College London and Ohio State University, and published in the Chemical Communications Journal, has found that metal-on-metal hip replacement devices are associated with specific, potentially serious, long-term health risks, such as chronic inflammation and damage to cell DNA.
These results may only fan the flames of pending lawsuit allegations against Zimmer. Already, a recent U.S. Food and Drug Administration (FDA) report has shown that the failure rate for metal-on-metal hip implants is highest amongst all hip implant devices.
Zimmer Inc. — about the defendant
Zimmer, the manufacturer of a range of prosthetic joints, including the Durom Cup hip implant, is a "worldwide leader in orthopedics," with more than 9,000 employees worldwide, according to the company's website. Headquartered in Warsaw, Indiana, Zimmer has been offering knee and hip joint replacement solutions to orthopedic surgeons and their patients for over 85 years, and enjoys partnerships with healthcare providers in more than 80 countries around the world.
The industry for artificial joints is booming. Last year Zimmer's sale revenues alone topped $4.6 billion, signifying a more than 8% increase from the previous year. This rise belongs to a trend of steady annual increases in revenue in recent years, showing little sign that Zimmer hip replacement lawsuits and settlements are affecting the company's bottom line.
The majority of Zimmer hip lawsuits involve the company's Durom Cup, but the company is also involved in litigation concerning other hip devices. Zimmer currently manufactures both hip replacement components, such as femoral heads and acetabular cups, and revision surgery components. These include:
Acetabular Cup Components
Continuum Acetabular System
Durom Acetabular Cup
Trabecular Metal Modular Acetabular System
Trilogy Acetabular System
Femoral Head Components
Fitmore Hip Stem
M/L Taper Hip Prosthesis
Trabecular Metal Primary Hip Prosthesis
VerSys Epoch FullCoat Hip
Revision Surgery Components
Trabecular Metal Acetabular Revision
Wagner SL Revision Hip
ZMR Hip Systems
Of these, Zimmer's Durom Cup and Trilogy Acetabular System have already been cited in lawsuits across the country and around the world.
Zimmer hip lawsuit eligibility and liability
The number of plaintiffs filing lawsuits against Zimmer for failing hip implants has been high enough to warrant a consolidation of these cases into multidistrict litigation. Since its consolidation in June 2010 of 11 cases related to Zimmer's metal-on-metal Durom Acetabular Cup, the U.S. Judicial Panel on Multidistrict Litigation (JPML) has seen the number of Zimmer hip lawsuits grow exponentially.
MDL plaintiffs and patients pursuing individual litigation against Zimmer claim:
Negligence: That Zimmer was negligent in its testing and marketing of their product
Manufacturing and design defects: That the Durom Cup is inherently flawed by design
Failure to warn: That Zimmer knew, or should have known, of problems related to their implant, but failed to warn patients or the medical community
Breach of warranties: That Zimmer failed to fulfill express and implied warranties
Negligent and intentional misrepresentation: That the company negligently and intentionally misrepresented the Durom Cup as safe and effective
Unlawful business practices: That Zimmer, in its development and marketing of the Durom Cup, exhibited unlawful business practices
Unjust enrichment: That Zimmer unfairly profited from sales of the Durom Cup
Loss of consortium: That spouses and other loved ones have suffered loss of companionship due to Zimmer hip replacement problems
The first of these incoming claims, consolidated in MDL No. 2158, are still pending litigation, but the settlements have begun to pour in, foretelling an enormous eventual outlay on the part of Zimmer. Litigation of remaining lawsuits will no doubt proceed once these cases have been mediated.
Zimmer hip settlements and mediation
So far the manufacturer of Zimmer hip implants has set aside more than $600 million to resolve hip replacement complaints. Funds allocated to patients requiring early hip revision surgery started at $271.7 million, but by September 2011, the company had added another $142.6 million to settlement monies as reimbursement for Durom Cup hip replacement surgeries completed before July 22, 2008.
The company has also been obliged to revise its original intention to settle only cases filed within a particular timeframe: now, regardless of when lawsuits were filed, Zimmer will resolve all lawsuit claims related to surgeries before July 22, 2008.
By November 2012, a quarterly filing with the Securities and Exchange Commission revealed that Zimmer had already paid a whopping $388.2 million in settlements to plaintiffs suffering Durom Cup hip replacement problems. At that time, the company foresaw another $230 million in 2014 Zimmer hip settlement costs. The implication? That Zimmer will spend $618.2 million in sum total to mediate claims of faulty Zimmer hips—and this figure, too, may be subject to rise.
How a Zimmer hip lawyer can help
Navigating the ins and outs of a defective medical device lawsuit, such as a failed hip replacement lawsuit, can be daunting. With hundreds of related lawsuits pending nationwide, only the ablest of attorneys can responsibly sift through an overabundance of legal and scientific data with a view to advocating on your behalf. The right lawyer can guide you through an otherwise overwhelming legal process towards a solution that is always in your best interests and involves your consent, whether that solution comes through litigation or mediation.