Zimmer Hip Replacement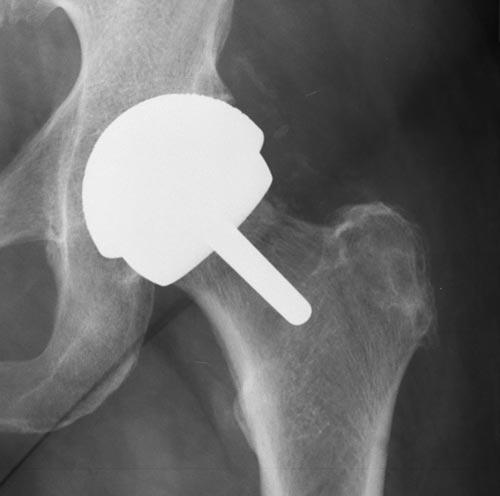 For many orthopedic patients, the notion of a Zimmer hip replacement procedure has prompted an enthusiastic outlook of improved mobility and an enhanced quality of life. Unfortunately, the Durom Cup implant has been linked to early failure rates and complications requiring painful and unexpected revision surgeries.
In response to the inundation of problems involving metal-on-metal hip implants, Zimmer introduced its Durom Cup model as a one-piece hip replacement alternative intended to do away with the dangerous grinding issues associated with the ball-and-socket design. However, the Durom Cup model is also not without its own host of problems as evidenced by the hundreds of complaints, and subsequent litigation, surrounding the device since its 2006 introduction.
Types of Zimmer hip replacement products
The Zimmer Corporation was founded over 80 years ago and designs medical devices for a wide range of orthopedic, spinal, dental and trauma patients.
One of its top areas of development involves hip replacement and hip implant devices, including the following:
Femoral Components: Devices designed for use in a total hip arthoplasty, including Zimmer's Kinectiv products and various other hip prosthetics
Acetabular Components: Flexible, porous devices used by surgeons to assist patients suffering from conditions like non-inflammatory degenerative joint disease, a fractured pelvis or osteoarthritis
Revision Systems: Zimmer offers several hip replacement revision systems for patients with poor bone strength or for whom other surgeries have proven unsuccessful
Durom Cup implant
In addition to the above-listed group of Zimmer hip implant products, the company is also responsible for a product known as the Durom Cup implant. At the time of its 2006 introduction, thousands of hip replacement patients were complaining of pain, infection and problems with the traditional ball-and-socket design of hip replacement products. The Durom Cup was made of a single piece of material, theoretically intended to eliminate the grinding effects of the traditional model.
However, Zimmer temporarily suspended sales of its Durom Cup model in 2008 citing several issues with the product.
According to a letter circulated to orthopedic surgeons, Zimmer's Chief Scientific Officer explained that the product should be removed from the market immediately due to the following issues:
Inadequate training and instruction of the proper implantation of the Durom Cup model for U.S.-based surgeons
Imprecise labeling
Unexpectedly high revision rates
Separation of the Durom Cup device from the hip bone
Adverse symptoms reported by Zimmer hip patients
Problems with Zimmer hip replacement products are not limited to the Durom Cup model, however this particular device has proven consistently problematic.
With regard to adverse side effects reported by Durom Cup patients, the following symptoms are not atypical:
Debilitating pain in the groin, pelvis and hip area
Inflammation, swelling and discomfort in the joint area
Unexpected movement of the implant device, including the entire piece "popping" out of place
Decreased mobility
In addition to the above-described side effects impacting Durom Cup patients, other orthopedic patients receiving Zimmer hip replacement products report similar problems – particularly with the ball-and-socket models.
In fact, the FDA has issued several warnings with regard to ball-and-socket hip replacement products detailing the possibility of blood toxicity caused by metal-on-metal grinding. More specifically, the FDA is concerned with fragments of cobalt and chromium breaking away from the hip implant and entering the bloodstream. This condition can potentially cause issues ranging from skin rash to renal failure.
Zimmer's response
After its initial letter to surgeons and physicians warning of the need for additional training with the Durom Cup hip implant, Zimmer issued a second letter in August of 2008 announcing its intention to continue selling the Durom Cup model along with enhanced labeling and more informative surgical technique instructions.
In addition, Zimmer reiterated its position that any problems occurring as a result of the implantation of a Durom Cup device were undoubtedly related to physician error as opposed to defects with the product itself. However, subsequent and ongoing litigation reveals the possibility that the Durom Cup is, in fact, poorly designed – resulting in hundreds of revision surgeries and painful rehabilitation for patients.
Status of Zimmer hip replacement litigation
The litigation surrounding Zimmer hip implants, including the Durom Cup model, is ongoing and focuses primarily upon the Durom Cup and Trilogy Acetabular System. Complaints stemming from these two models were combined in 2010 as part of a multi-district litigation consolidation.
As of November, 2012, a report filed with the Securities and Exchange Commission (SEC) revealed that the manufacturer had already remitted over $388 million to injured plaintiffs pursuant to confidential Zimmer hip settlement agreements.
Allegations against Zimmer regarding its hip devices include the following:
Negligence: Failure to properly design and test the product prior to placing it in the consumer marketplace;
Failure to Warn: Zimmer failed to warn patients and physicians of the inherent risks of its hip implant products, thereby impeding patients' rights to make an informed choice;
Breach of Warranty: Zimmer's products fail to meet express and implied warranties of safety and fitness;
Fraudulent Business Practices: Several allegations against Zimmer involve the assertion that it circumvented legal and ethical rules governing advertising and promoting products.
As of today, Zimmer continues to maintain its position that the Durom Cup model and other hip implant devices are safe for consumer use and properly designed. However, the number of patients experiencing difficulty with their hip replacement devices does not appear to be dwindling and Zimmer hip lawsuits alleging complications continue to emerge.
To date, it is estimated that as many as 13,000 orthopedic patients have received Durom Cup hip implants. Individuals who have suffered injuries or problems may be eligible for legal compensation and are urged to speak with a product liability lawyer.