Wright Hip Replacement Lawsuit
More than 70 Wright hip lawsuits are currently pending in north Georgia on behalf of patients who say they were given bad joints from a defective line and that Wright Medical Technology failed to warn them of the potential risks of their hip implants. In February 2012, a panel of federal judges had consolidated all Wright hip replacement lawsuits under the ruling jurisdiction of the U.S. District Court for the North District of Georgia and before a single judge.
Wright hip lawsuit injury allegations
Lawsuit allegations involve the following Wright hip models:
Conserve Femoral Hip Surface Replacement
Conserve Plus Total Resurfacing Hip System
Conserve Total A-Class Advanced Metal
Conserve Total Hip System
Unlike ceramic hip devices, Conserve hip systems are vulnerable to releasing metal particles into surrounding blood and tissues, causing metal toxicity (metallosis), tissue necrosis (death) and other serious issues. Metal toxicity can lead to other health complications affecting the heart, thyroid, vision, hearing and nervous systems; and can cause such inflammation to surrounding soft tissue and muscles that the necessary surgery to repair damage from metal debris is rendered ineffective.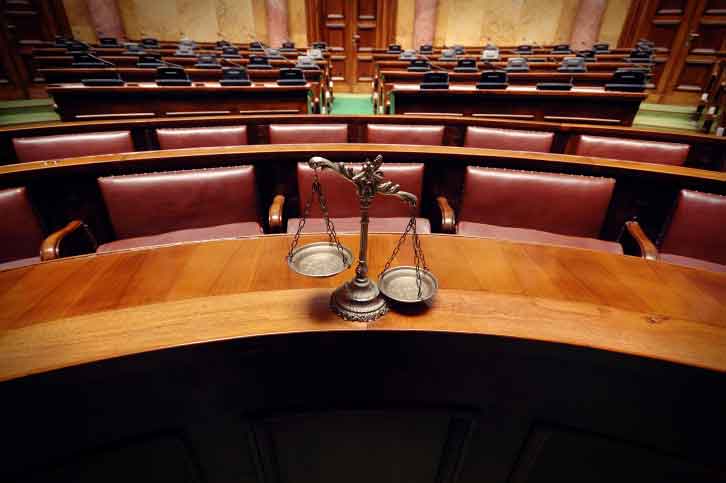 Wright's Profemur Z Stem has also elicited reports of fracture and premature failure. A complaint filed in January of this year, in the U.S. District Court for the Eastern District of Arkansas, alleges this very thing. The plaintiff claims that four years after he received a Wright Profemur Z hip implant that fractured, he was obliged to undergo a revision surgery. The lawsuit accuses Wright Medical of failing to conduct adequate advance testing of its product and of marketing the Profemur Z despite being aware of its risks of fracture.
Pending hip lawsuits against Wright allege that the company's CONSERVE and Profemur hips resulted in early failure, metal toxicity, severe pain and revision surgery to correct these problems. Other problems reported include: trouble standing or walking, crunching or popping noises, inflammation of surrounding tissue.
About Wright hip replacements
Since 1950, the Memphis, Tennessee-based company, Wright Medical Technology, has been designing and manufacturing hip and joint implants and marketing these products in more than 60 countries around the world. With branches in Canada, Japan and Europe, Wright employs some 1,300 people globally and is most known for its hip and knee devices, which comprise about 2 percent of the U.S. hip and knee market. The company prides itself for "restoring active lifestyles through orthopaedic innovation."
A large banner on Wright's website features smiling recipients of its artificial joints engaged in vigorous activities like hiking mountain trails and riding bicycles—and maybe for good reason. The company's ceramic hip system is believed to produce less potentially toxic wear and tear in the long haul. In fact, studies have reportedly shown that hard-bearing surfaces such as ceramic or metal are at less risk of deteriorating over time in the bloodstream, causing toxic blood poisoning and other painful complications. Wright's alumina oxide ceramic hips are now leading the industry; and follow-up studies have suggested that these prostheses have a 97.8 percent survival rate.
But lately not all Wright hip implant recipients are smiling. The manufacturer's metal-on-metal (MoM) joints are now generating reports of serious health complications and the company is facing expensive hip replacement litigation.
Wright hip litigation developments
Concerns around Wright metal-on-metal hip replacements, especially Wright Conserve and Profemur Z models, prompted the U.S. Food and Drug Administration (FDA) to convene a panel of experts in June 2012 to study and make recommendations about the use of MoM implants. The panel found MoM implants to be more problematic than earlier thought, when they were originally marketed as more durable alternatives to plastic and ceramic joints. The panel also encouraged patients with MoM joints to undergo X-rays and blood testing, but also acknowledged that a standard diagnostic kit to test for chromium and other metals is currently unavailable.
Beyond these findings and recommendations, the FDA stopped short of banning MoM hip implants. In fact, since 2009 when the FDA first approved Wright hip implants, the regulatory agency has continued to endorse the devices on its website.
Meanwhile, Wright Medical has reached settlements in several of the lawsuits filed against it. One of these had been set to go to trial in Georgia in December 2013; and before this, another in Northern California.
Wright hip lawsuit eligbility
If you or a loved one has a Wright Conserve, Wright Profemur Z Stem or other MoM hip implant, and you good reason to believe that you have experienced any of the above complications as a result, you may be eligible to file a lawsuit against Wright Medical Technology and to receive compensation for medical bills, physical pain and/or other damages.