DePuy Pinnacle Hip Trial Underway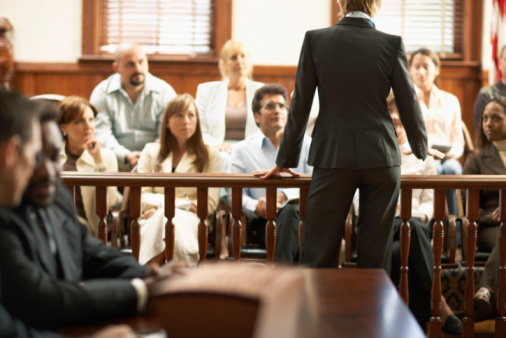 The first of more than 8,000 DePuy hip replacement lawsuits involving the Pinnacle implant went to trial in U.S. District Court for the Northern District of Texas, where Judge Ed Kinkeade is overseeing litigation alleging Pinnacle hip injuries. A subsidiary of Johnson & Johnson, DePuy faces accusations that its metal-on-metal Pinnacle Ultamet line of hip replacements are defectively designed and cause recipients to suffer blood poisoning from cobalt and chromium particles.
In 2013, J&J earmarked $2.5 billion to settle 8,000 cases involving its ASR line of artificial hip implants. The company issued a recall in August 2010 after determining that the DePuy ASR device, which had a similar design as the Pinnacle metal version, suffered a higher than average rate of premature failures due to fretting and corrosion.
The DePuy Pinnacle hip trial began on September 2, 2014 as part of multidistrict litigation proceedings in Texas district court. MDL 2244, assigned to Judge Kinkeade, has centralized thousands of product liability complaints with common allegations about the metal Pinnacle hip implant. Outcomes of bellwether trials help predict how jurors might respond to evidence and testimony that will be repeated in future cases.
Bellwether DePuy Pinnacle hip trial in Texas court
"The first trials in any of these consolidated litigations set the tone for the following cases," notes Carl Tobias, a professor of product liability law in Virginia. "If J&J loses the first couple of these Pinnacle trials, they better start seriously thinking about coming up with a settlement similar to what they signed off on for the ASR hips," he told Bloomberg News in an interview.
The plaintiff in the case, Kathleen Herlihy-Paoli, endured a bi-lateral hip revision surgery when physicians discovered her Pinnacle hip implants had led to severe health complications. After being implanted with two Pinnacle Ultamet devices in 2009, the plaintiff says she began experiencing unbearable pain. Later tests showed that the 58-year-old Montana resident was suffering from heavy metal blood poisoning, also known as metallosis.
According to allegations, Herlihy-Paoli's cobalt serum levels were 85 times higher than normal, and the metal contamination was so extensive that the artificial hips had turned black in color.
During the first day of the trial, attorneys for Herlihy-Paoli claimed that DePuy chose to overlook obvious signs that the Pinnacle Ultamet was flawed in design, while promoting the device with promises that the implant worked "99.9 percent of the time."
The plaintiff's legal counsel called DePuy and J&J's behavior a case of "marketing run amok" in their opening statements to the Dallas federal jury, adding that Pinnacle hip recipients had no idea they were nothing more than human guinea pigs.
The panel ultimately returned a verdict in favor of the defendants, but in 2016, J&J was hit with a stunning loss in the second Pinnacle hip trial.
Pinnacle trial ends in $502 million verdict
In March of 2016, the second Pinnacle bellwether case went before the MDL jury, which was presented with 37 days of evidence and testimony. Jurors handed down a $502 million verdict to five plaintiffs who were diagnosed with metallosis and needed their Pinnacle metal implants removed. The judgement included $142 million in actual damages and $360 million in punitive damages.
The outcome of this bellwether trial may be pivotal for other plaintiffs in MDL 2244, as J&J may consider Pinnacle hip settlements to resolve remaining litigation.
DePuy hip MDL, bellwether trials & settlements
The Pinnacle hip MDL was established by the Judicial Panel on Multidistrict Litigation (JPML) in May 2011 to help streamline pretrial processes, reduce inconsistent rulings and possibly facilitate resolution of claims through a global settlement agreement. Legal experts who have followed DePuy's ASR litigation and subsequent $4 billion settlement program, say that J&J should be careful during these initial Pinnacle bellwether trials.
"They could be facing huge damages here and it will be easy for the plaintiffs' lawyers to scare the jury with talk of metal poisoning and increased cancer risks," one product liability lawyer told Bloomberg. Both hip implants have been tied to similar health issues including pseudo-tumor formation, infections, metal contamination and early failure. DePuy stopped Pinnacle sales in mid-2013, after the FDA asked all device manufacturers to submit new versions of the devices for pre-market approval.
The DePuy ASR settlement program was initiated in November 2013 and will resolve thousands of hip replacement lawsuits involving the ASR XL Acetabular Hip System, which was recalled in 2010 due to high failure rates and reports of cobalt or chromium poisoning. Under the terms of the lawsuit settlement, plaintiffs will recover approximately $250,000 each.
Given that the ASR multidistrict litigation (MDL 2197) was created in December 2010, roughly one year earlier than the Pinnacle coordinated litigation, it is entirely possible that J&J may consider settlement talks soon, especially if the first bellwether trials end with verdicts favoring plaintiffs.