Hiring a Zimmer Hip Lawyer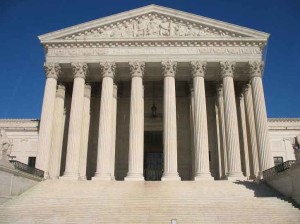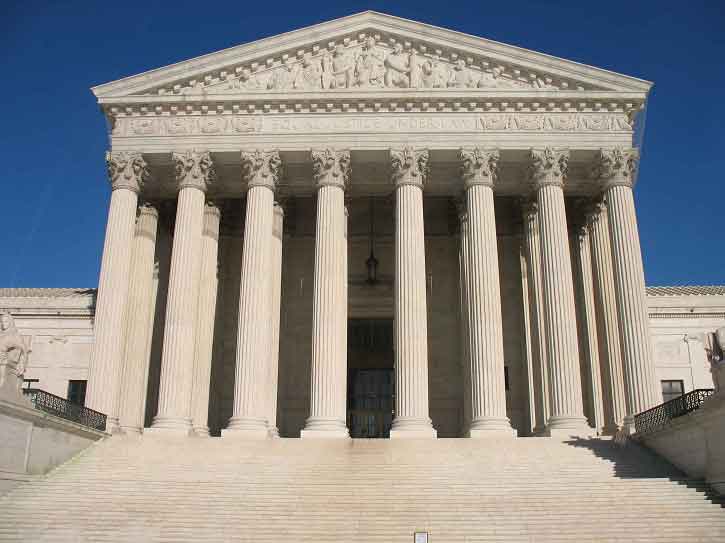 Zimmer hip replacements—Zimmer, Inc.-manufactured hip prostheses comprising an artificial socket, ball and stem—were once the rage: between 2006 and 2008, some 12,000 people in the United States received Zimmer hip implants, buying into the promises of advertisers' claims of a greater range of motion and an end to pain.
Now, many of these same recipients of Zimmer hips are voicing complaints, alleging that their new hips have caused them serious injuries and complications.
Serious injuries attributed to Zimmer hips 
Pending Zimmer hip lawsuits are making some of the same basic allegations about Zimmer artificial hip joints, especially the Durom Cup implants.
Plaintiffs allege, among other things:
That the Zimmer hip is inherently defective
That the Zimmer-made, artificial joint is prematurely loosening, fragmenting and causing metal poisoning and tissue damage
That side effects and complications associated with the Zimmer hip are requiring additional corrective surgeries
That the Zimmer hip has led to a significant and (in some cases) permanent reduction of quality of life in patients now living with chronic pain and inflammation
Dangers of metal-on-metal hip replacements
Meanwhile, researchers from the Imperial College London and Ohio State University have found that metal-on-metal hip replacement devices (such as the Zimmer Durom Cup implant) are associated with serious, long-term injuries such as chronic inflammation and damage to cell DNA.  The findings of this study appeared in the reputable Chemical Communications Journal.
Such findings, including a recent report from the U.S. Food and Drug Administration (FDA), which shows that metal-on-metal hips suffer the highest failure rate among artificial hip devices, are at the center of a growing number of lawsuits against the manufacturer.
Zimmer's problems don't end with litigation involving the Zimmer Durom Cup implant (although the Durom Cup implant has taken the brunt of lawsuit allegations).  Also at stake are the future of other Zimmer hip replacement components, such as femoral heads and acetabular cups, and revision surgery components.
Status of Zimmer hip lawsuits
The moving parts in current, pending litigation against Zimmer, Inc. are as many and various as the hip replacement gadgets the company sells, markets and is now having, in many cases, to defend. Zimmer, Inc., which prides itself on offering (in its own words) "the industry's most complete portfolio of hip replacement products," has already paid out close to $400 million in Zimmer hip settlements.
The hip manufacturer expects to see that cost rise by at least another $200 million—probably more, with the resolution of still more pending Zimmer hip claims.  Some 100 of at least 240 federal cases transferred to the U.S. District Court for the District of New Jersey in June 2010, as part of a multidistrict litigation (MDL), have been resolved.  Judge Susan D. Wigenton oversees this litigation.  Other claims have gone before state courts.
Hiring a Zimmer hip lawyer
If you have been the victim of Zimmer hip-related injuries, you may be able to file a product liability claim—and only a good product liability lawyer can ensure your best interests prevail in forthcoming litigation.
Eligibility to file a product liability claim against Zimmer, Inc., depends on being able to show that the Zimmer hip was the direct cause of your injuries, and that you were not satisfactorily educated about the risks of the implant.
A competent Zimmer hip lawyer will be able to help you lay out the complaint(s) that most accurately describe your circumstances. Filing a persuasive product liability claim can be daunting.  Hundreds of related lawsuits are pending nationwide, each of them at least to a certain degree unique in their circumstances.  It can be very challenging, if not overwhelming, to have to sift through the various court rulings and legal precedents on your own.
The right lawyer, by contrast, can do the following so that you don't have to:
Assess what you've lost and what you can recover in the form of generous but reasonable compensation
Monitor and interpret current litigation and settlement resolutions
Advise you on your best course of action, always with a view to your best interests
Provide you with competent, reliable legal representation in a court of law if necessary
Tips for finding the right Zimmer hip attorney
In your search for a lawyer you can trust, consider asking the following questions:
What is your track record in litigating Zimmer hip lawsuits? What has been your background in representing product liability claims?
What sorts of medical experts and other witnesses would you employ for my case?
What is your assessment of my case?  Do I have a good one? Why or why not?
Are other types of dispute resolution, such as arbitration or mediation, an option for me?
If my case goes to trial, how long would it take before seeing resolution in the form of either a settlement or, alternatively, a court ruling?
You may also wish to think about the following criteria before hiring a lawyer:
Education, legal skills, and professional experience
Legal approach and philosophy
Legal fees and expenses ( look for an attorney who works on a contingency basis)
Estimated award amount
Mistakes to avoid in looking for a lawyer
Certain pitfalls to beware of in your search for a trustworthy Zimmer hip attorney include the following:
Slick advertising, including over-the-top, unrealistic-sounding promises about the level of work involved in filing a lawsuit and the pay-off to you.  It's possible that you may legitimately deserve a generous, maybe even extravagant settlement in the end, but lawyers promising that the road ahead will be ridiculously easy, cheap (in the form of little or no cost for lawyer's fees) and/or remunerative for you, warrant extra caution before signing at the dotted line.
Location of law offices, since purely choosing a lawyer on the basis of whether they're near you rules out the prospect of finding a better-qualified lawyer more nuanced in Zimmer hip litigation.
Referrals, that, in the absence of your own research, could land you an attorney without defective medical device litigation experience or commitment to your case.