Biomet Hip Replacement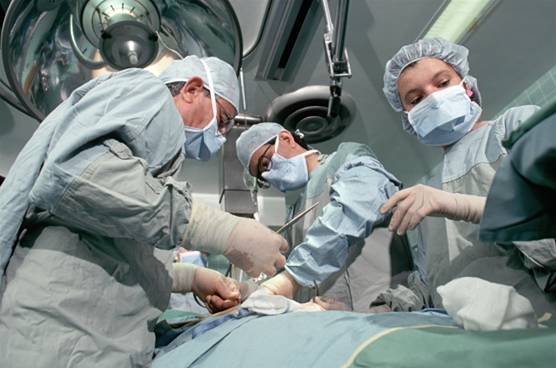 The M2a Magnum hip system manufactured by Biomet Orthopedics was originally hyped as a hip implant that was durable and flexible enough to satisfy even more active hip replacement patients. However, potentially serious complications have also plagued this device since its introduction, as patients have reported subsequent metal exposure and early device failure. Some have required risky revision surgery to remove the device and replace it with a new system.
Despite reported complications with this hip system and a growing number of Biomet hip replacement lawsuits, the M2a Magnum system remains on the market at this time. The manufacturer maintains that injuries patients have suffered were not caused by defects in their product.
History of Biomet
Biomet Orthopedics was first established in 1977 as a manufacturer of orthopedic implants and products associated used in both surgical and non-surgical treatment. The company introduced its first metal-on-metal hip implant in 1980, which helped to launch Biomet into the global orthopedic industry. The device consisted of a metal ball that fit into a metal cup, closely replicating the human hip joint.
Like other manufacturers of metal-on-metal devices, Biomet marketed this innovative product to younger, more active hip replacement patients. The systems were touted as offering greater durability and range of motion, allowing these patients to resume their active lifestyles after hip replacement surgery. The company used a series of paid endorsements, including one from former Olympic gymnast Mary Lou Retton to market their product to this demographic.
It was also discovered in 2012 that Biomet had increased sales of their products by bribing physicians in South American and China to use their systems. The U.S. Securities and Exchange Commission received a $22 million settlement from Biomet after bringing the bribery charges to light and finding evidence to support those claims. According to the SEC, Biomet had been bribing doctors in those countries for more than a decade.
Biomet hip replacements
Biomet manufactures a number of hip replacement devices that allow physicians to customize the device to the patient's specific needs. Two of their more popular implant systems include:
Devices Infused with E1 Antioxidant Technology – The company claims that by infusing vitamin E into the metal-on-polyurethane device, they can extend the normal life expectancy of a hip implant. Most hip replacement systems are designed to last 15-20 years.
M2a Magnum Hip Replacement System – This metal-on-metal system is marketed as more durable and flexible than other types of hip implants. However, the metal-on-metal implants manufactured by Biomet and other companies are also the ones that have come under the most fire in recent years due to serious complications.
Complications associated with the M2a Magnum
While the metal-on-metal design of the M2a Magnum was originally marketed as more durable than other hip replacement designs, complications associated with the device have been concerning to many in the medical community. Problems primarily stem from the metal-on-metal components creating friction that releases small metal particles into surrounding tissue. Known as adverse local tissue reaction, the problem can lead to damage of the bone, soft tissue, muscle and nerves.
Symptoms of metal exposure from a Biomet hip implant might include:
Inflammation of the joint and surrounding tissue
Swelling and reduced mobility
Loosening or dislocation of the joint
Persistent, intense pain in the hip joint
If the metal particles get into the bloodstream, a condition known as metallosis or metal poisoning can develop. This condition can affect the entire body, causing adverse reactions as the infection from the metal poisoning spreads through the vascular system.  The problem tends to be more severe in female patients, although men can also suffer the effects of metallosis.
FDA warning about Biomet
The FDA began receiving adverse event reports involving the Biomet M2a Magnum system as early as 2008. Common complaints include severe pain, joint migration and early implant failure. Some patients were forced to undergo revision surgery to remove the Biomet device.
Revision surgery is a risky procedure that carries a higher mortality rate. Revision surgery is often complicated by bone and tissue damage in the area of the joint that also increases the rate of early implant failure. Patients who must undergo revision surgery face additional medical costs and rehabilitation time, which can also cause financial strain due to lost wages during the recovery process.
Since those early reports, the FDA has published concerns about metal-on-metal implants on the agency's website. The FDA recommends that patients who have received these implants pay close attention to their general health and report any changes to their medical provider as soon as possible. Changes may indicate a need to check metal ion levels to determine whether significant metal exposure has occurred.
Biomet hip lawsuits
For some, warnings about the potential dangers of Biomet hip replacement systems came too late. Those patients may be suffering from complications that they didn't even realize existed prior to their hip replacement surgeries. Patients that were injured by these devices have turned to the court system to pursue damages for their injuries and financial losses in some instances.
As the number of Biomet hip replacement lawsuits grew, multidistrict litigation was established to coordinate federal cases against the company. Multidistrict litigation is used to streamline early trial proceedings when a number of similar complaints are filed. The purpose of an MDL is to avoid duplicate discovery and conflicting rulings and to make the legal process more convenient for all parties involved.
The Biomet MDL was assigned to U.S. District Court in the Northern District of Indiana, where it is overseen by Judge Robert L. Miller. The MDL currently has more than 700 cases involving the M2a Magnum pending.
Biomet hip settlement reached
In February, 2014, the company announced a $56 million Biomet hip settlement agreement to resolve many of those cases now pending in federal court. The agreement will apply to all plaintiffs with cases currently pending in district court and new plaintiffs that file complaints prior to April 15, 2014. Qualifying plaintiffs who agree to the settlement may receive base awards of $200,000.