Hip Revision Surgery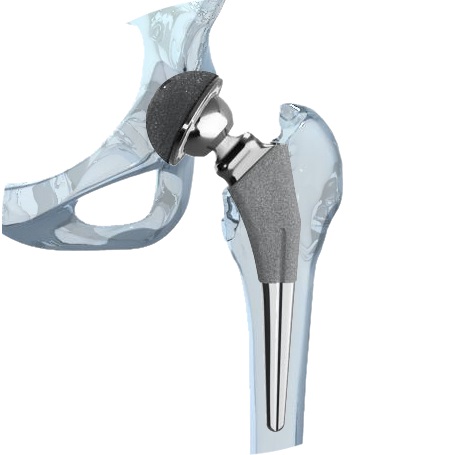 If you have ever undergone hip replacement surgery, you can attest to the grueling rehabilitation & recovery, and months-long adjustment period. Unfortunately, for some, the obstacles posed by hip surgery do not end there, and painful and risky hip revision surgery becomes necessary due to faulty replacement devices and/or inept implantation. It is estimated that up to 20 percent of hip replacement patients will require a revision surgery within ten years post-implantation, in some cases due to defective hip devices.
The FDA has warned patients of the potential dangers associated with certain metal-on-metal hip replacement devices that have been linked to an increased risk for metallic poisoning, pain, infection, immobility, and decreased range of motion.
Hip revision surgery
Hip revision surgery occurs after an initial hip replacement surgery in order to fix or revise an issue with the implantation.
There are several reasons why a physician or orthopedist may order a hip revision surgery, including:
Hip implant has become dislodged from the socket
Infection
Wear and tear of the prosthetic device
Joint weakness
Slow recovery from initial surgery
Discomfort, swelling or bruising
Surgical revision of an artificial hip may also be necessary following a finding of metallosis (metal poisoning) or osteolysis (rejection of the metal implant). These conditions are extremely serious and can cause an autoimmune response, infection or necrosis. Metallosis occurs when metallic fragments are found to be present in the blood stream.
Hip revision surgery is a more difficult and risky procedure than the original artificial hip implantation, and results in more than double the recovery time than that of the original surgery.
Hip revision statistics
The average life span of a prosthetic hip implant is 10-15 years. However, more and more recipients of metal-on-metal devices are undergoing hip revision surgeries much sooner than expected. Of the nearly 600,000 hip replacement surgeries occurring in the U.S. each year, as many as 20 percent will become prematurely dislocated, requiring revision or replacement.
Statistics also reveal that approximately one percent of patients will experience infection in the joint area, which often requires a revision procedure as well.
Why would my doctor recommend hip revision surgery?
A physician may recommend a hip revision surgery because of complications that are not necessarily due to a faulty or defective device.
Hip revision surgery may be appropriate for any of the following reasons:
Relief from pain in the joint area
Desire for increased mobility
Infection it the surrounding joint tissue
Loosening of the implant either due to age, metal poisoning or bone loss
A hip replacement device that wears out prematurely may be the result of a faulty or defective product. However, it is also common for hip replacement devices to wear out over time due to no fault of the manufacturer.
Hip revision surgery generally more problematic
The risks associated with hip revision surgery can be even more concerning than those associated with an initial hip replacement procedure. Notwithstanding the anxiety, fear and trepidation many patients feel when facing this type of medical procedure, the revision surgery itself can cause numerous complications.
Potential problems stemming from hip revision surgery:
Worsening, unrelieved pain in the hip joint area
Bone fracture
Myositis ossification: A condition caused by the unexpected growth of bone around the hip implant, causing severe pain for the patient
Thrombophlebitis: Also known as deep vein thrombosis, this condition causes threatening blood clots which can travel to the heart, lungs or brain, resulting in heart attack, pulmonary embolism or stroke
While it is not uncommon for patients to receive their hip revision surgery with minimal complications, this procedure is certainly not without risk. Many patients who have endured a revision surgery closely following the initial hip replacement report exacerbated symptoms and a long, painful recovery period.
Need for revision surgery weighs heavily in product liability lawsuits
Sometimes, hip revision surgery is not the result of normal wear and tear, but defective hip implants causing dangerous metal poisoning or other similar side effects. For these patients, a product liability and/or personal injury lawsuit may be an option in order to recover compensation for medical expenses, lost wages, and more.
For the plaintiff filing the hip replacement lawsuit, evidence of a revision surgery can weigh quite heavily in the calculation of damages, since it tends to show that the original hip implant was problematic from the start – particularly if the revision was called for within the first 5 years of implantation.
Under defective product laws, a defendant manufacturer could face liability if the plaintiff can show the device did not come with an adequate warning, is the product of a faulty design or was improperly manufactured. This often requires expert testimony from experienced orthopedic surgeons and medical professionals.