Biomet Hip Lawsuit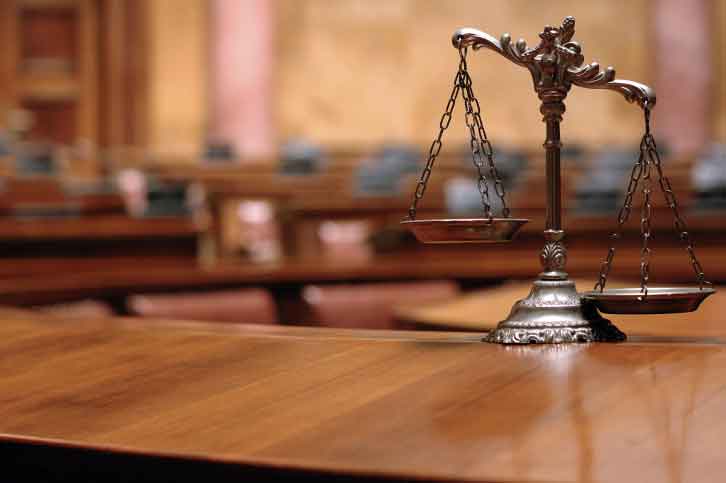 Lawsuits filed on behalf of individuals who suffered serious side effects as a result of having a hip replaced with Biomet's M2a Magnum or M2a Acetabular System have been working their way through state and federal courts for several years. Promoted by their manufacturer as offering greater stability and wear potential than competitors, these metal-on-metal implants were ultimately revealed to be alarmingly susceptible to failure and dangerous complications for patients.
Despite the fact that in January 2014, the manufacturer agreed to a $56 million Biomet hip settlement agreement in order to resolve hundreds of outstanding lawsuits, litigation stemming from the premature failure of the company's hip replacement systems is expected to continue in jurisdictions across the country.
History of Biomet hip replacement complications
The subject of hundreds of adverse event reports submitted to the U.S. Food and Drug Administration (FDA), Biomet M2a complications have prompted a deluge of hip replacement injury lawsuits to be filed in courts throughout the nation.
The system's metal-on-metal design has been linked to a series of problems, including detrimental friction of the joint that causes small metal shards to be deposited into patients' blood. This can lead to metallosis, organ damage, joint dislocation and slippage, bone fractures, tissue damage, pseudotumors and crippling pain. Loss of mobility and the necessity of risky hip revision surgery are additional complications many Biomet implant recipients have faced.
First introduced to the American market in 2004, Biomet hip replacement systems have performed extremely well for the device manufacturer, representing approximately 12 percent of the entire hip replacement industry. Mounting adverse event reports related to the implants have led some to assume that a formal recall would be initiated by the FDA. However, no such action has occurred to date.
Biomet multidistrict litigation and lawsuits in state courts
Given the large volume of Biomet lawsuits filed by patients alleging serious side effects resulting from their hip implants, in late 2012, a decision was made to consolidate all such federal cases into a multidistrict litigation (MDL) in the Northern District of Indiana. This was done as a means to streamline the litigation, achieve judicial efficiencies and prevent inconsistent pretrial rulings.
New Jersey has also seen numerous Biomet hip cases filed in recent years, and the New Jersey Supreme Court has long evidenced a willingness to consolidate litigation pertaining to allegedly defective metal-on-metal hip implants.
Plaintiffs in Biomet hip lawsuits have commonly alleged that the manufacturer:
Marketed and sold products known to be defectively designed
Did not conduct adequate testing of the devices prior to taking them to market
Failed to provide sufficient warnings to consumers about known risks
Made fraudenlent representations about the safety of the products
Committed warranty breaches
Is liable under theories of strict product liability
Due to the specific nature of the injuries claimed by Biomet hip plaintiffs, resulting costs can become extremely burdensome. Therefore, many litigants are seeking compensation that includes payment for:
Past, present and future medical bills
Physical pain and suffering
Emotional distress
Lost wages
Loss of earning capacity
Loss of consortium
Funeral expenses in cases of fatalities
January 2014 Biomet hip settlement announcement
In early 2014, Biomet announced that it would pay no less than $56 million to settle all hip replacement lawsuits pending in the MDL and any additional suits filed in federal court on or prior to April 15, 2014. Claimants who received Biomet M2a Magnum or M2a 38 systems and subsequently required and underwent revision surgery at least 180 days after their initial hip replacement have been declared eligible for the settlement payouts.
The precise amount of individual Biomet hip settlements will be determined by a number of factors:
The amount of time between initial implantation and revision surgeries
The date of initial implantation
The specific type of Biomet device used
Whether the claimant had other hip replacement surgery prior to Biomet implantation
Unique circumstances and demonstrations of especially severe injuries can result in increased settlement payouts for individual plaintiffs.
The terms of the settlement agreement provide that Biomet will fund the global settlement only if 90 percent of eligible plaintiffs accept the company's offer. A mediation process will be put into place whereby plaintiffs who believe they should receive enhanced awards may present their arguments. 67 percent of those cases must also come to resolution in order for Biomet to fund the entire settlement.
The future of Biomet hip replacement litigation
The 2014 Biomet settlement announcement does not bring an end to the company's potential exposure to hip replacement litigation. Plaintiffs who do not wish to accept the terms of the settlement proposal retain the right to continue to pursue compensation through their individual Biomet hip lawsuits.
Many claimants believe that the amount they are likely to receive under the settlement is simply far too low to fully compensate them for the life-altering complications and health problems they have experienced. It is entirely possible that a jury would agree and award them an amount well in excess of what might have been received by taking part in the broad settlement.
Patients whose Biomet hip replacement devices failed and who underwent revision surgery after the filing deadline outlined in the settlement agreement will also have the ability to initiate litigation in order to secure compensation for their injuries. Given the alarming revelations about the failure rates and dangerous side effects linked to these hip replacement systems, Biomet is almost certain to face ongoing challenges in the courts.