Hiring an Experienced Stryker Hip Lawyer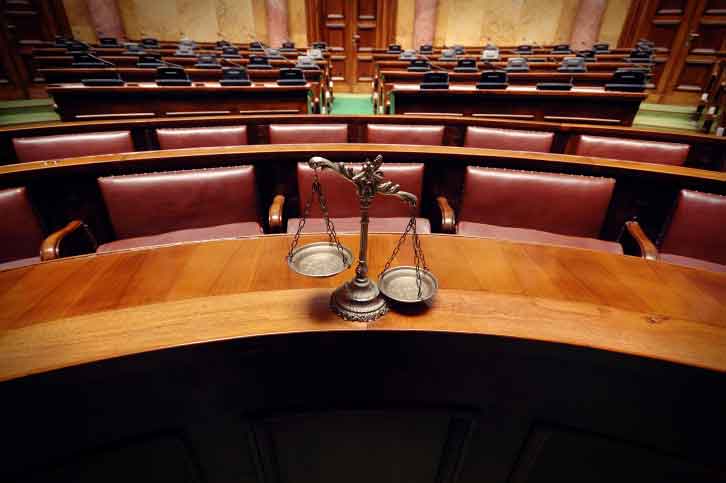 Patients who are unhappy with their Rejuvenate, ABG II or Trident hip implants are contacting qualified Stryker hip lawyers to see if they are eligible to take legal action against the artificial joint manufacturer. Have you suffered physical pain and immobility from your Stryker hip replacement? Has your doctor recommended revision surgery? You are not alone!
As of July 15th, 2014, there were 1,692 pending lawsuits against Stryker Corporation as part of a massive products liability MDL (multidistrict litigation), consolidated in Minnesota under federal court justice Donovan W. Frank. The products in question are the Rejuvenate and ABG II hip implant systems — which promised better mobility, but in far too many cases delivered corrosion, metal poisoning, early dislocation, and pain for many Americans.
Hiring a specialized Stryker hip attorney can help you secure a settlement that will help pay your bills, or prepare for court proceedings to provide some compensation for your extreme suffering due to a medical corporation's greed and gross negligence.
Hip implant recalls spark litigation
The Wall Street Journal reports that Americans received nearly 20,000 hip implants made by Stryker Corporation, one of the world's largest orthopaedic device manufacturers. On July 6th, 2012, Stryker recalled two of its artificial hip implant systems: the Rejuvenate Modular and ABG II Modular-Neck. The company explained it would be halting production worldwide. This Stryker hip recall came three months after an urgent field safety notice to surgeons that pointed out the risks of corrosion and metal contamination in the bloodstream.
According to the safety notice, the chromium and cobalt components were wearing against one another where the neck and stem meet, causing the titanium coating to sheer off, sending metal debris into the body.
Complications like inflammation, infection, tissue death, bone loss, severe pain, and loss of mobility were formally reported by hundreds of patients. Complaints of heart problems, lymph node damage, liver failure, and kidney issues were also sent in to the U.S. Food and Drug Administration.
This is not the first time Stryker has issued a recall due to the high number of revision surgery rates. In 2008, they recalled the Trident Acetabular PSL and Trident Hemispherical cups; and in 2012, they recalled the Accolade Femoral stem.
If you feel you have been a victim of Stryker's negligence, then you will need a Stryker hip lawyer who understands the case and who has experience going up against major medical device manufacturers in products liability lawsuits.
How a Stryker hip attorney can help
In order to win a Stryker hip lawsuit, you will essentially need to prove that:
You have been implanted with a product made by the manufacturer listed in the lawsuit
The risks associated with the product were not made known at the time of your implant
The hip implant has caused you physical harm, which cannot be attributed to other existing medical conditions
A Stryker hip lawyer can help you build a strong case by collecting pre-trial evidence, accessing a team of medical experts who are willing to testify on your behalf, and representing your best interests in settlement talks or in court.
Selecting a hip replacement injury lawyer
There are many legal firms out there, but fewer that specialize in product liability cases. From there, you can limit your search even further to lawyers who specialize in hip implant injury lawsuits – and Stryker hip cases, specifically. You want your legal team to be fully briefed on the details and facts so they can craft the strongest possible case.
When choosing a Stryker lawyer, consider the following:
Track record – You want lawyers who have taken on similar cases – and won.
Methodology – What percentage of the cases are settled out of court? Are the attorneys willing to go to trial to obtain a larger jury award if the settlement offered is too small? Some lawyers just push for settlements all the time, so it looks like they have a successful close rate and so they get their cut. Trials may be expensive to prepare and a lot of hard work, but sometimes they are essential to provide victims with adequate compensation and to punish wrongdoers in a more public fashion.
Communication – Are the lawyers good about phoning you back? How will they keep you updated on the case? Often, not knowing how well your case is being represented or what is happening can be just as stressful and aggravating as the injury itself. A good lawyer understands this fact and keeps you updated on a predictable timetable, so you are never left guessing.
Resources – Does the law firm have access to medical teams, engineers, and other experts whose statements may help bolster your case? You can bet that the defendant will be packing a punch, so bringing in outside sources is an essential strategy in a product liability case.
Fees – If a Stryker hip lawyer asks for a fee to "review your case" – or any money up front at all, run the other way! The best attorneys are confident enough in their skills and knowledge that they will only accept cases that they know they can win. They will then take a prearranged portion of the settlement or jury award as their legal fee.
Call a Stryker hip attorney now
Multicounty litigation overseen by Judge Brian R. Martinotti in Bergen County is currently underway. At least 17 cases have already been resolved through settlement mediation sessions. Federally, cases are moving forward under MDL #2241 overseen by U.S. District Court Judge Donovan W. Frank of Minnesota. At least 34 Stryker hip lawsuits have been settled so far. Early bellwether trials are slated to begin in early 2015, which will expose strengths and weaknesses of the argument that will ultimately lead to settlement discussions or individual trial scheduling.
Stryker hip lawyers anticipate that reimbursement talks are imminent. Stryker Corp. said it may spend "between $700 million and $1.13 billion to resolve litigation" related to their product recall, according to the Wall Street Journal. They allegedly intend to reimburse patients for "reasonable and customary" expenses, such as medical costs and revision surgeries.
Not everyone who has been injured by a Stryker implant will receive compensation, but finding a qualified lawyer increases the odds of a successful resolution. Attorneys can be your best asset in a complex lawsuit that involves many other plaintiffs and a defendant that is no stranger to litigation. A qualified legal team will review your case, let you know if it has legs to stand on, and will help you file the necessary paperwork to get one step closer to moving on with your life following serious injury.