Johnson & Johnson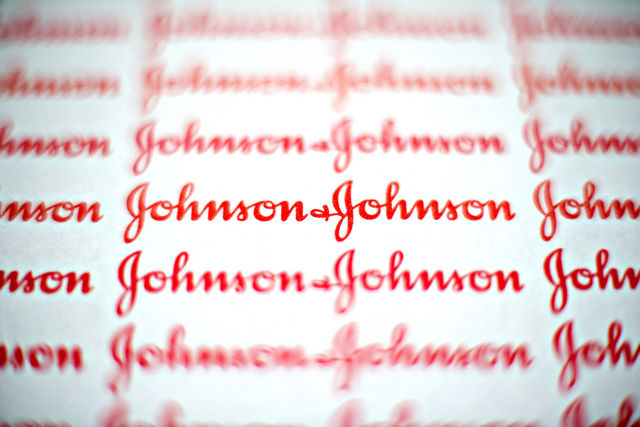 The American pharmaceutical giant Johnson & Johnson (J&J)—a longtime household name in this country—is making history again: the company recently made a deal to pay more than $4 billion to settle thousands of lawsuits over its recalled DePuyASR hips in the largest-ever such settlement of U.S. legal claims for a medical device, according to Bloomberg News.
DePuy hip lawsuits—allegations and compensation
In 2010, the company was obliged to recall some 93,000 DePuy hip implants worldwide (37,000 in the U.S.) after discovering more than 12 percent of these failed within 5 years.  Now, facing a slew of DePuy hip lawsuits—some 12,000 cases pending in federal and state courts— the company will reimburse at least 7,500 individual patients who required one or more corrective surgeries for their allegedly defective DePuy hip an average of $300,000.
U.S. District Judge David Katz is overseeing J&J litigation in California, Illinois and New Jersey, where the company is headquartered.
The metal-on-metal DePuy hip implants began their circuit in the U.S. in 2005 and were once hailed as a more durable alternative offering greater, longer lasting mobility to artificial hip patients.  DePuy hips, it was claimed, would last 20 years.  Instead, as of last year, the reportedly defective device saw an alarming failure rate that as of last year, in Australia, was as high as 44 percent within only seven years of its original implant date.
DePuy hip lawsuits now claim that the device caused "grievous injuries" to patients who received the artificial hip joint.  Complaints blame the DePuy hip for serious and in some cases life-threatening complications.  The device, they say, contributed to immobilizing pain, dislocations, toxic blood poisoning and tissue death (from metallic debris resulting from friction of the ball and socket) and additional surgeries to correct these injuries.
The average settlement amount of $300,000 is subject to go up or down depending on specifics such as the age of the DePuy hip patient, the seriousness of their injuries and the number of corrective surgeries they underwent to replace the devices.  DePuy hip recipients with "extreme injuries" that required extended hospital stays after corrective surgeries will receive more.
The settlement agreement also ensures J&J compensation to Medicare and other insurers for claims made on behalf of DePuy hip recipients, meaning the $4 billion settlement could go up even more, maybe by hundreds of millions of dollars.
Expensive DePuy hip settlement—saving Johnson & Johnson money?
If the accord seems painfully expensive, it is really a long-term cost saver—this according to University of Richmond product liability law professor Carl Tobias.  Tobias believes the DePuy hip settlement "resolves a lot of litigation that could have dragged on for years and cost J&J much more money in the long run."
By the time news of the settlement went public, J&J had spent approximately $993 million on medical and information troubleshooting costs related to the recall of DePuy hips.  The company had allocated an "undisclosed" sum for litigation which, according to a company spokesperson, increased in June 2013.
For their own part, DePuy ASR lawsuit plaintiffs have shared their concerns that settlement compensation is not far-reaching enough, and that the injuries they say they have experienced won't go away with an average sum of $300,000.
Number of J&J settlements in recent history
Strikingly, the November 2013 DePuy hip settlement agreement was the second multibillion-dollar accord in the same month for the New Brunswick, New Jersey-based drug manufacturer J&J.  J&J had also been facing criminal and civil litigation around Risperdal and other medicines; the company agreed to resolve these legal battles at the pretty penny of $2.2 billion.
In recent years the company has watched its good name dragged through the mud in a number of allegedly dangerous drug and defective device lawsuit settlements.  In 2001, the company's Sulzer division, based in Winterthur, Switzerland, agreed to pay $1 billion to settle other reportedly defective J&J knee and hip implants.
Other allegedly defective J&J devices and drugs
Lately, in other J&J news, the American manufacturer has been heading off talcum powder personal injury lawsuits and vaginal mesh product liability claims.
These lawsuits make the following allegations:
That talcum powder in J&J baby powder and other J&J feminine care products cause ovarian cancer
That the J&J vaginal mesh device, meant to treat urinary incontinence, is eroding and in turn causing severe pelvic pain and damage to surrounding tissues
The slew of J&J recalls and bad news regarding allegedly defective products begs the question: what types of federal regulation currently are lacking that would ensure better patient protection from potential company negligence, like insufficient product testing and poor safety protocol?
Meanwhile, J&J company performance appears largely unaffected by the barrage of bad news concerning so many of its products in recent years.  Company earnings and annual revenue continue to see a slight but steady increase.   By contrast, the prognosis for patients with failing DePuy hips seems grimmer, according to complaints: many DePuy hip recipients will reportedly live with the consequences of a bad hip implant for years to come, undergoing sometimes multiple corrective procedures and enduring chronic and debilitating pain and immobility.