Mirena and Pelvic Inflammatory Disease (PID)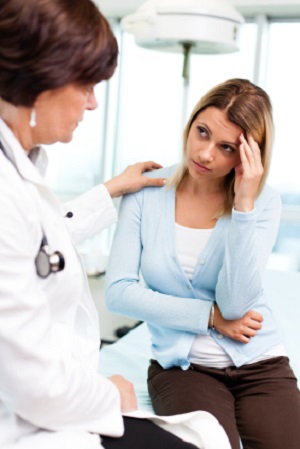 Pelvic Inflammatory Disease (PID) is a bacterial infection of a woman's reproductive organs that causes fever, pain the in the lower abdomen, unusual discharge, dyspareunia, burning urination, and spotting. The most common cause of PID is a sexually transmitted disease like chlamydia or gonorrhea, but women who use intrauterine device birth control to prevent unwanted pregnancies are finding that they, too, are at increased risk.
The Mirena IUD, specifically, has been the subject of over 45,000 adverse events reported to the FDA (U.S. Food and Drug Administration) since it was first approved for sale in this country in 2001. Patients and their physicians have complained of Mirena side effects including ectopic pregnancy, organ perforation, and Pelvic Inflammatory Disease.
Some users have had to undergo multiple revision surgeries to correct the damage done. As of July 15, 2014, there were 612 federal lawsuits involving the Mirena IUD consolidated under MDL (multidistrict litigation) 2434 in New York. Hundreds and even thousands more lawsuits may be added to the Mirena MDL in the coming months and years.
What are the symptoms of a PID emergency?
Women are urged to contact a health care provider immediately following IUD insertion if they encounter:
Fainting
High Fever
Vomiting
Severe lower abdominal pain
Pelvic inflammatory disease: complications, treatments
PID is more than just a run-of-the-mill infection that can be treated with antibiotics. In many cases, the inflammatory disease can cause lasting and permanent damage. The CDC reports that of the 750,000 women diagnosed each year, about 10 to 15 percent of them become infertile. Others may suffer from ectopic pregnancy, which is potentially life-threatening for mother and baby.
Chronic pelvic pain, painful intercourse and ovulation, and permanent scarring of the fallopian tubes are other serious side effects of PID.
Treatment may require hospitalization with IV antibiotics or even surgery to remove infection-related abscesses.
How does the Mirena IUD cause PID?
Bayer HealthCare Pharmaceuticals' Mirena IUD is designed to be inserted into the uterus by a healthcare professional and left in place for up to five years to prevent unwanted pregnancy (some studies have indicated that the device may be effective for up to 7 years). The dominant theory is that the IUD causes Pelvic Inflammatory Disease if a woman has an undiagnosed sexually transmitted infection at the time of insertion, since the device must pass through the contaminated vaginal canal to reach the internal sex organs.
A 1992 study found that the risk of developing PID is greatest within the first 20 days of insertion. The findings indicated that "PID among IUD users is most strongly related to the insertion process and to background risk of sexually transmissible disease."
Therefore, patients should be carefully screened and tested for infection prior to IUD insertion, and they should not have the device removed and replaced before the lifespan of the product unless they wish to discontinue use altogether.
Mirena birth control lawsuits: product liability & personal injury suits
It appears that the Mirena IUD doesn't directly cause infections, but since the use of this product is a known risk factor, the manufacturer is obligated to warn prospective patients and their healthcare providers. In fact, the FDA sent a December 30, 2009 warning letter to Bayer stating that company advertising omitted the "contraindications and conditions associated with increased susceptibility to pelvic infections."
This letter and the "failure to warn" charge has formed the basis for a Mirena IUD lawsuit in many cases.
Women eligible to file a Mirena product liability lawsuit include:
Women who have been seriously injured because they were not informed of the risks associated with the Mirena IUD use may be entitled to compensation for past, present and future medical bills, lost income, loss of consortium, and emotional suffering. Mirena IUD lawyers across the country are currently reviewing the individual cases of injured women to determine their eligibility for filing product liability and/or personal injury claims against medical device maker, Bayer.