About Power Morcellators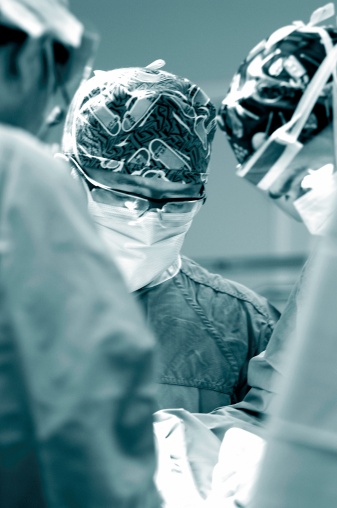 A power morcellator is a device used primarily during operations to remove the uterus or uterine fibroid tumors.  Though billed as part of a less invasive surgical technique that speeds recovery time and reduces complications, evidence has recently come to light that the device and the related technique ("morcellation") may also play a significant role in spreading forms of cancer that were previously undetected in the patient undergoing uterine surgery.
Though previously dismissed by some as a minor risk, both the FDA and the authors of new scientific studies have argued that the chances of spreading uterine cancer through morcellation are actually far higher than once imagined.  Several companies manufacture power morcellators, though some (including Johnson & Johnson) have suspended production of these devices due to recent concerns about their role in spreading uterine cancer.
As information about the dangers of morcellation becomes better known, women who have been diagnosed with fast-moving cancers shortly after uterine surgery, or family members of women who have died as a result of such cancers, have begun to file morcellation cancer lawsuits, alleging that manufacturers knew or should have known the risks associated with their products.
Although litigation related to power morcellators is currently only in the beginning stages, morcellator attorneys believe that many more lawsuits will be filed over these devices in the near future.
History and use of power morcellators
A power morcellator is a surgical device which breaks up large masses of tissue into small portions that can be removed during laparoscopic surgery.  Whereas morcellators used by surgeons prior to the introduction of the power morcellator had to be operated by hand, the power morcellator is an electric tool with rotating blades that break up the tissue more quickly and without the surgeon having to squeeze a handle to use it.
The first power morcellator was introduced into the U.S. market in 1993 and was intended for use during hysterectomy (the surgical removal of the uterus). Morcellators were subsequently employed during other kinds of operations, including myomectomies (the surgical removal of fibroid tumors from the walls of the uterus).
In addition to the ease of the surgeon, another advantage of the power morcellator (and of morcellation) is that the device allows for minimally invasive surgery, which requires less healing time, a smaller scar, and potentially fewer complications.
Morcellation, uterine surgery and cancer
Unfortunately, morcellation appears to have other quite serious side effects.  These include:
Injuries from the morcellator blades
Abdominal growths resulting in pain, infection, and bowel obstruction and requiring additional surgery
Uterine leiomyosarcoma
Uterine sarcoma
Other kinds of cancer outside the uterus in the abdomen
Apart from the first type of injury, the other complications may result when the morcellator grinds up tissues that contain cancerous cells. In yet more serious cases, it is also possible that a uterine fibroid or some component of the uterine wall may have an undetected cancerous growth.  In this cases, the use of the morcellator risks the breaking up and disseminating of cancerous cells far beyond the initially confined location.
Some women have been diagnosed with aggressive types of uterine cancer within months or even weeks of their uterine surgery involving a morcellator.
Cancer treatment can entail surgery, chemotherapy, or radiation treatment (or some combination of all three).  In the best cases, the patient can see her cancer go into remission, but will need to be vigilant for the return of the disease for the rest of her life.  In many other cases, however, women have lost the battle with the cancers that morcellation spreads.
The incidence of such types of cancerous growths in the uterus was considered by some to be quite small.  Now, however, evidence is mounting that such a risk is actually quite significant. For instance, doctors at Brigham & Women's Hospital in Boston found that the rate of such cancers that had not previously been detected before surgery was approximately 9 times that of previous estimates.  Their findings were published in the journal PlosOne in 2012.  A JAMA survey found that 27 women per 10,000 who underwent morcellation were found to have a uterine cancer.  The study admonished that "[p]atients considering morcellation should be adequately counseled about the prevalence of cancerous and precancerous conditions prior to undergoing the procedure."
The FDA cited similar data in their safety warning regarding power morcellation in April of 2014.  They noted that about 1 in 350 women who undergo uterine surgery have previously undetected cancer growth, which could potentially be spread through morcellation.
Power morcellators: manufacturers and models
Companies that manufacture morcellators and the models that they produce include:
FemRx Diva Morcellator
Hologic MyoSure
Lumenis, Inc. VersaCut Morcellator
Ethicon Gynecare X-Tract
Ethicon Gynecare Morcellex Tissue Morcellator
Ethicon Morcellex Sigma
Interlace Medical Hysteroscopic Morcellator
Smith & NephewTrueclear Hysteroscopic Morcellator
Olympus PlasmaSOR, Gyrus PKS,Gyrus ACMI
Nouvag Morcellator TCM3000BL
Blue Endo MOREsolution Tissue Morcellator
LiNa Medica lXcise Cordless Laparoscopic Morcellator
Karl Storz Rotocut G1,G2, Rotocut Steiner
Karl Storz Sawalhell Supercut Morcellator
Richard Wolf Morce-Power 2306 Electronic Morcellator
Johnson & Johnson has issued a power morcellator recall of its Gynecare Morcellex, the Morcellex Sigma, and the Gynecare X-Tract products, manufactured by subsidiary Ethicon. This is significant in part because their products represent about 72 percent of the market (though not a major portion of the company's own revenue).
Morcellation cancer lawsuits
So far, a handful of power morcellator lawsuits have been filed concerning allegations that the devices are unreasonably dangerous and that the manufacturers responsible should have warned about the risks that the devices could spread cancer but did not do so.  Plaintiffs, with the aid of morcellator lawyers, hope to receive compensation for medical and other expenses, lost wages or earning potential, pain and suffering, loss of consortium, and/or wrongful death related expenses.
A landmark preliminary case was filed earlier this year in Philadelphia concerning the death of Donna Burkhart.  In March of 2012, with no evidence of cancer, she underwent a hysterectomy; by February of 2013, she had died of metastatic leiomyosarcoma at the age of 53.  Her husband has filed a wrongful death lawsuit charging that the morcellation technique was to blame for spreading the cancer that killed her.
Power morcellation attorneys anticipate that many more plaintiffs will come forward with similar complaints.  Eligible candidates for a lawsuit include women who were diagnosed with uterine or abdominal cancers after undergoing a procedure that included morcellation, or the next of kin where a cancer death has occurred under these circumstances.