Study Looks at Pelvic Organ Prolapse Treatment Alternatives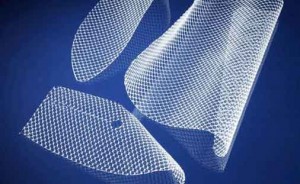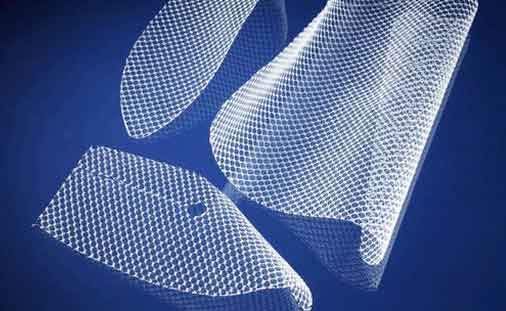 Pelvic organ prolapse, or POP, affects many women who've had a hysterectomy, are post-menopausal or have had multiple children. The condition is said to affect one-third of all women at some point in their lifetime. Prolapse refers to the sagging or dropping of pelvic floor organs, including the uterus, bladder, small bowel and rectum, which can descend into the vaginal canal or anus.  Individuals who suffer from POP often have related conditions like stress urinary incontinence.
Medical treatment for both pelvic organ prolapse and urinary incontinence has evolved over the years, with many doctors implanting surgical mesh devices to help shore up weakened pelvic muscles. Now, a new study published in the British Medical Journal examines the effects of pelvic floor muscle training in older women (aged 55 and older) with mild cases of POP compared to watchful waiting.
Study looks at pelvic floor muscle training for POP
The study participants were women at least 55 years old or older with symptomatic mild POP who were recruited from Dutch general practices between 2009 and 2012. Researchers looked for outcomes such as changes in bowel, bladder and pelvic floor symptoms 90 days after the start of pelvic floor muscle training versus watchful waiting. Additional secondary outcomes measured by researchers were sexual function, overall quality of life, pelvic floor muscle function, and the patients' observed change in their own symptoms.
The results were somewhat promising, with 57 percent of the 287 participants in the pelvic floor muscle training group reporting an improvement in overall POP symptoms compared with 13 percent in the watchful waiting participants. At the end of the study, there was no discernable difference between the two groups in terms of secondary outcomes.
According to the study authors, "There are two main hypotheses on how pelvic floor muscle training may be effective in the treatment of prolapse: descent of the pelvic floor is prevented by teaching women to consciously contract their pelvic floor muscles before and during any increase in abdominal pressure; and structural support of the pelvic floor is improved by the performance of pelvic floor muscle exercises, and, as a result, the pelvic organs are held in place better."  The researchers concluded that additional trials are necessary to determine the long-term efficacy of pelvic floor muscle training for mild symptoms of POP.
Continuing reports of transvaginal mesh complications
The results of the study are particularly relevant in light of mounting concern over the safety of pelvic mesh devices, including bladder slings, mesh patches and implants specifically designed to treat POP and SUI. The FDA has already issued two safety communications regarding the serious nature of transvaginal mesh complications, which are the topic of more than 60,000 product liability lawsuits pending in courtrooms across the country.
Health regulators at the FDA caution that the most common complication is mesh erosion through the vaginal epithelium, in addition to recurrent infections, and the recurrence of prolapse and/or urinary incontinence. Thousands of adverse event reports have been submitted to the FDA over the past few years, detailing life-altering problems attributed to vaginal mesh. Some women suffered bowel and bladder perforation, while others reported dyspareunia (painful sexual intercourse) and vaginal scarring.
Litigation involving pelvic mesh injuries has inundated the nation's federal and state courts, with manufacturers like Ethicon, C.R. Bard, AMS and Boston Scientific named as defendants. Several companies have already negotiated major settlements, while others continue to defend their products in individual transvaginal mesh lawsuits.