Transvaginal Mesh Trial Ends in $5.7 Million Award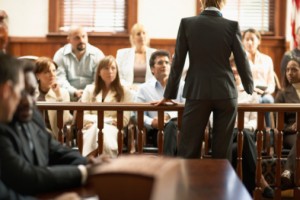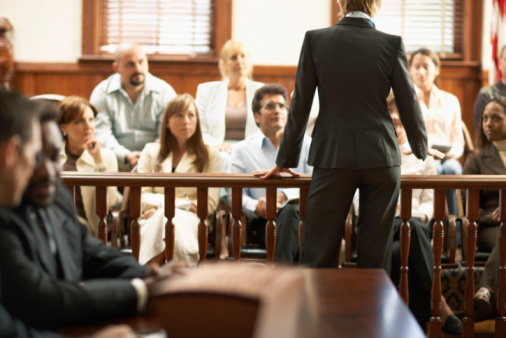 A jury in California has awarded a plaintiff $5.7 million after determining Ethicon and its parent company, Johnson & Johnson, did not adequately inform patients of the risks associated with the Gynecare TVT Abbrevo Sling System.
The compensatory and punitive damages were awarded to Colleen Perry, who alleged during her transvaginal mesh trial that her sling system led to the need for revision surgery and painful, persistent complications.
Complications soon after surgery
Perry claims she received the Gynecare sling in March 2011, as treatment for stress urinary incontinence. Shortly after her procedure, Perry stated she experienced a "pulling" pain that sent her back to her gynecologist. In January 2012, Perry underwent revision surgery to have the sling removed. Unfortunately, she has suffered a variety of pelvic mesh complications since the second surgery, including pain, scarring, infection, and bleeding. In addition, she continues to have difficulties with stress urinary incontinence, the very condition the sling was supposed to treat.
In 2013, Perry filed her lawsuit with her husband, claiming the product "has high failure, injury and complication rates, fails to perform as intended, requires frequent and often debilitating revision surgeries, and has caused severe and irreversible injuries, conditions, and damage to a significant number of women." The plaintiffs also state that while the manufacturers of the device assert the mesh used in the sling is inert, scientific studies have found the material to be biologically incompatible with the human body. This can lead to a reaction by the body's own immune system, which can lead to painful adverse reactions to the mesh.
Transvaginal mesh trial
The jury sitting in the Kern County Superior Court deliberated for more than three days before rendering their transvaginal mesh verdict. They determined that Ethicon was liable for design flaws that led to Perry's injuries and that the company failed to provide proper warning to the public about the risks. That decision led to an award of $700,000 in compensatory damages to Perry.
The jury also decided Ethicon's behavior amounted to "malice" and awarded Perry an additional $5 million in punitive damages. The plaintiffs originally sought $17.2 million for pain and suffering, future medical expenses and punitive damages. This verdict is the fourth transvaginal mesh trial involving Ethicon mesh devices that was decided in favor of the plaintiff. Another trial in West Virginia was decided in favor of the defendants.
Mesh lawsuits reach thousands
More than 36,000 vaginal mesh lawsuits involving Ethicon products have been filed in state and federal courts nationwide. More than 24,000 are currently pending in multidistrict litigation in U.S. District Court for the Southern District of West Virginia. Multidistrict litigation was established to streamline early trial proceedings for a growing number of similar cases against Ethicon and Johnson & Johnson.
Other companies are also facing litigation involving transvaginal mesh devices, including Boston Scientific, C.R. Bard and American Medical Systems. Allegations in these cases include injuries like persistent abdominal pain, bleeding and recurrent infections. Many plaintiffs claim to have had additional surgery in an effort to remove the mesh. However, these surgeries are not always successful and some women are facing a lifetime of injuries as a result of their transvaginal mesh.