Bladder Sling Study Evaluates Risk of Revision Surgery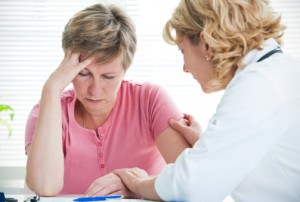 Thousands of women have reported bladder sling injuries to the FDA and to date more than 70,000 patients who have received the implants have filed transvaginal mesh lawsuits against a handful of manufacturers.
Recently, Canadian researchers sought to establish the percentage of women who might expect to undergo revision surgery after receiving one of these implants.
JAMA Surgery study
The study was published in the September 2015 issue of JAMA Surgery by Drs. Blayne Welk, Hana'a Al-Hothi, and their colleagues. In the study, the researchers noted that synthetic bladder slings, also known as transvaginal mesh implants, are the most commonly used surgical treatment for women with stress urinary incontinence. The study was intended to establish an incidence rate for mesh removal or revision, and to determine whether there were any significant risk factors that might apply to patients or surgeons.
The researchers evaluated medical data from 59,887 women who underwent transvaginal mesh placement to treat urinary incontinence between April of 2002 and December of 2012. The median age of the patients was 52. The researchers discovered that 1,307 women received treatment for complications of the surgery and that the 10-year cumulative incidence rate was 3.29. In other words, the study revealed that by the 10-year point after the original surgery, one out of every 30 women could be expected to require revision surgery for mesh removal due to bladder sling injuries.
Furthermore, the researchers discovered that patients who had the original surgery performed by surgeons who were considered "high volume" were less likely to experience vaginal mesh complications. In contrast, patients of surgeons who did not frequently perform transvaginal mesh implant surgeries were 37 percent more likely to suffer complications. However, the patient's risk was not increased by any patient-specific risk factors.
About bladder sling injuries
A handful of manufacturers designed and manufactured transvaginal mesh implants to provide additional support to the pelvic organs. This can help treat symptoms of pelvic organ prolapse and stress urinary incontinence. However, since at least the fall of 2008, reports of severe complications and revision surgeries began to surface. The FDA released a public health notification to healthcare practitioners that alerted them to the potential for severe complications. Specifically, the FDA stated that the most common complications included erosion of the mesh, infection, pain, urinary problems, and recurrence of incontinence and/or pelvic organ prolapse.
Other bladder sling injuries include perforation of the blood vessels, bladder, and bowels during insertion of the mesh. The FDA notification also noted that, "In some cases, vaginal scarring and mesh erosion led to a significant decrease in patient quality of life due to discomfort and pain, including dyspareunia."
So far, several bladder sling lawsuits have been resolved in court. Some women who suffered serious injuries have received multi-million dollar jury awards for their losses. However, there are still thousands of lawsuits pending. Federal product liability lawsuits pertaining to transvaginal mesh implants are being overseen by U.S. District Judge Joseph Goodwin of the Southern District of West Virginia.