TX Jury Rejects Plaintiff's Claims Against Ethicon Regarding Gynecare Mesh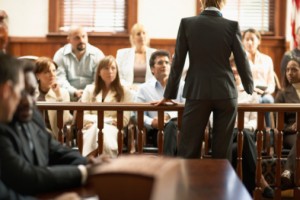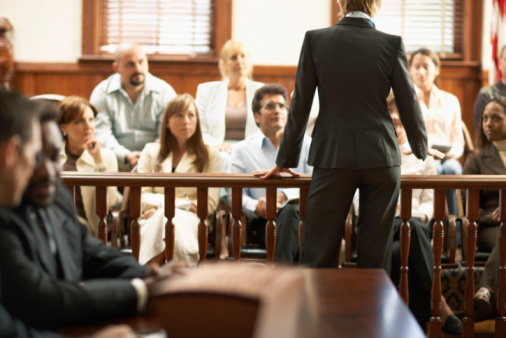 A Texas jury has rejected a plaintiff's claims that Ethicon should be held responsible for injuries related to the company's Gynecare Prosima Pelvic Floor Repair System, implanted to treat pelvic organ prolapse.
According to her complaint, the plaintiff was implanted with the Gynecare Promisa system on April of 2012 and subsequently experienced multiple complications including pain, difficulty urinating, urinary incontinence, discharge, scarring, infection, and bleeding.
Ethicon, a subsidiary of Johnson & Johnson, has been hit with thousands of lawsuits regarding their transvaginal mesh products, designed to treat such complaints and pelvic organ prolapse and urinary incontinence. The company has thus far agreed to undisclosed settlements for some plaintiffs and has been forced to pay multi-million dollar jury verdicts to others.
They have resisted large scale settlements, however. The recent trial took place in the 95th Judicial District Court of Texas under Judge Ken Molberg; it began on September 21 and came to its conclusion after the jury found in favor of the defense on October 5.
Defendant's pelvic mesh allegedly flawed, fraudulently marketed
The plaintiffs lawyer described Ethicon's transvaginal mesh products as flawed in design in numerous ways.  First, the material from which the mesh is made allegedly causes an immune reaction and tissue breakdown in the surrounding areas.  In addition, friction created due to the design of the mesh was said to cause surrounding tissue to degrade.  And the placement of the mesh was also likely proximate to major nerve routes.  Furthermore, it is argued that the mesh itself is likely to degrade, releasing a toxic substance.
Counsel for the defense argued that Ethicon's mesh products were also marketed, inaccurately but aggressively, as safe.  She characterizes the marketing campaign carefully planned and notes the inclusion of several "cash and no-cash benefits to health care providers" to promote the products in their practices. In her Ethicon mesh lawsuit, the plaintiff sued the defense for negligence; strict liability (including design defect, manufacturing defect, and failure to warn); and breach of implied and express warranties.
Jury rejects plaintiff's claims
The jury rejected the plaintiff's claims regarding the mesh products, however. Matthew Johnson, Ethicon's communications direction remarked that "The jury's decision reflects the facts in this case" and that "Ethicon acted appropriately and responsibly in the research, development and marketing of the product and PROSIMA was not the cause of the plaintiff's continuing medical problems."
Johnson added that "We empathize with all women suffering from pelvic organ prolapse, which can be a serious and debilitating condition, and we are always concerned when a patient experiences adverse medical events."  Pelvic organ prolapse (POP) is a condition wherein the bladder, uterus or rectum sinks into the vagina due to weakened pelvic muscles. It after occurs after childbirth or menopause and can entail a number of uncomfortable symptoms.
While various mesh products were designed to treat POP, thousands of woman have claimed that the devices caused more harm than good, leading to recurrent bouts of bladder incontinence, POP and other health complications.