Vaginal Mesh Removal Surgery May Not Eliminate Problems, New Study Finds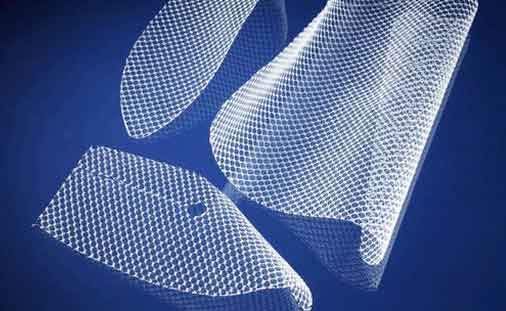 Researchers have discovered that women who experience serious complications after transvaginal mesh surgery may not see an end to their issues once the mesh is removed. The study showed a significant number of women continue to experience pain, incontinence and painful intercourse even after vaginal mesh removal surgery, supporting claims by some women who have filed lawsuits against vaginal mesh manufacturers.
Study notes ongoing problems
Researchers at the University of California – Los Angeles looked at data for more than 200 women who had vaginal mesh removed due to serious complications. They found that one-third of those women continued to suffer persistent abdominal pain up to three years after the removal surgery. One-half continue to experience dyspareunia (painful intercourse), and more than one-fourth continued to suffer with daily incontinence issues.
Results of the study were presented at the annual meeting of the American Urological Association, and follow the filing of hundreds of lawsuits by women who claim they experienced serious complications after implantation of a vaginal mesh device. The slings, which have been approved by the FDA to treat stress urinary incontinence (SUI) and pelvic organ prolapse (POP) have been linked to injuries like mesh erosion, infection and persistent abdominal pain.
University of California researchers concluded from this study that vaginal mesh had potential to cause ongoing complications, despite vaginal mesh removal surgery. This supports plaintiffs with complaints currently pending who have alleged permanent injuries as a result of their mesh implants. The findings also come as the FDA is planning to reclassify mesh as a high-risk device, which will require companies to adhere to a more stringent pre-approval process before placing new mesh products on the market.
Thousands of lawsuits now pending
At this time, more than 50,000 lawsuits are pending against manufacturers of vaginal mesh devices, including C.R. Bard, Johnson & Johnson, American Medical Systems, Boston Scientific, Cook Medical and Coloplast. Many of those lawsuits have now been coordinated into multidistrict litigation in U.S. District Court in the Southern District of West Virginia. Multidistrict litigation like the transvaginal mesh MDL is formed in response to a growing number of similar cases against the same defendant, for the purpose of streamlining pre trial proceedings.
Vaginal mesh was originally introduced as an alternative treatment option for SUI and touted as a less invasive way to stabilize abdominal organs that had slipped out of place due to pregnancy and the aging process. A few years later, the FDA also approved the devices for treatment of POP. However, the agency issued its first warning concerning these devices in 2008, after receiving numerous reports of complications like mesh erosion, persistent pain and infection and painful intercourse.
In 2011, the FDA issued an updated warning, stating serious complications related to vaginal mesh devices were not rare. The agency also noted a lack of evidence suggesting vaginal mesh was a more effective means of treating POP than traditional surgical methods. The agency advised physicians at that time that other means of treating POP were effective and eliminated the risks associated with vaginal mesh devices.
With thousands of cases now pending against device manufacturers, the first of those cases are already heading to trial. At this time, some of those cases have resulted in large jury awards for the injured plaintiffs, compensating them for injuries, medical bills, lost wages and other non-economic losses.