West Virginia Couple Sues Manufacturer Over Pinnacle Hip Revision Surgery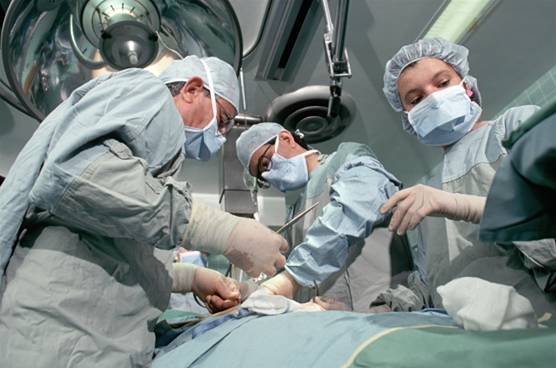 The manufacturers of a replacement hip that has been the subject of thousands of lawsuits can add one more case, a Pinnacle hip revision surgery lawsuit, to defend.
On February 26, 2014, a husband and wife from West Virginia, filed a complaint in the Superior Court of Los Angeles County, California over personal injuries allegedly caused by a DePuy hip replacement.
Pinnacle hip revision surgery lawsuit
The hip that the plaintiff received was the Pinnacle Acetabular Cup System. The plaintiffs name as defendants the metal-on-metal hip manufacturer DePuy Orthopedics, Inc.; California doctor Dr. Thomas P. Schmalzried, who replaced both of the plaintiff's hips; Johnson & Johnson, which was involved in the manufacture or distribution of the Pinnacle Hip, and several unnamed defendants.
According to the plaintiffs' complaint, the husband was injured after the doctor implanted him with the Pinnacle System. The complaint states that the Pinnacle Hip has an unreasonably high failure rate that includes loosening, and the release of metal debris into the plaintiff's body. Because of these dangerous complications, the plaintiff had to have revision surgeries to remove the Pinnacle hips and have them replaced with a safer product.The plaintiff claims that he was forced to endure painful complications from the hip implant.
Pinnacle hip maker may have concealed dangerous effects
According to the complaint, DePuy is liable for failure to warn and for concealing the dangerous nature of the medical device. In a failure to warn claim, the plaintiff must prove that the manufacturer knew of the dangerous complications associated with the product but chose to market and sell it to consumers anyway.
According to a study in BMJ, formerly known as the British Medical Journal, studies have shown since 2008 that the Pinnacle hip system had a tendency to become compromised, leaving shards of metal in patients' bodies. Despite this, emails prove that, in 2009, the Pinnacle hip played a key role in DePuy's sales strategy.
Defendant DePuy requested that the court remove the California case brought by the West Virginia couple to the United States District Court for the Northern District of Texas. The court granted the request in order to streamline the case with similar cases. The DePuy hip lawsuit is one of approximately 6,000 product liability cases that have been filed around the country against DePuy for injuries related to the Pinnacle Cup System.
DePuy discontinues metal versions of Pinnacle
In some instances, when a manufacturer or the regulating authorities recognize that a medical device is unreasonably dangerous, the device will be recalled.  DePuy opted to discontinue their metal-on-metal versions of the Pinnacle hip systems, but not until August of 2013.  Litigation over Pinnacle hip complications continues to mount, in addition to lawsuits arising from injuries related to the ASR system, which was recalled in 2010.