500 Avaulta Mesh Settlements Reached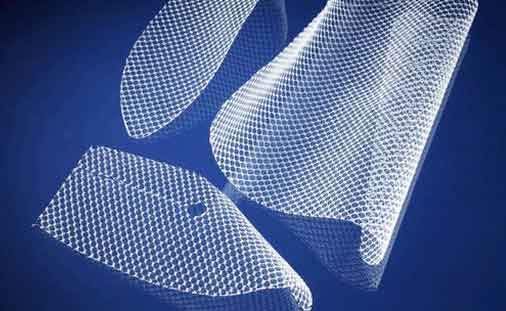 According to a second quarter filing with the U.S. Securities and Exchange Commission (SEC), manufacturer C.R. Bard has agreed to settle some 500 product liability lawsuits alleging painful and serious Avaulta mesh injuries. The transvaginal mesh settlements may be a positive indicator of potential agreements to come, as federal Judge Joseph Goodwin prepares to send hundreds of complaints back to U.S. district courts for individual trials.
Court dockets show more than 12,500 vaginal mesh lawsuits pending against Bard, the majority of which have been centralized as multidistrict litigation (MDL) before Judge Goodwin.
The only prior settlements offered by Bard were reached after the company lost a bellwether trial involving its Avaulta mesh implant. While the terms of those first settlements remain confidential, a West Virginia federal jury awarded $2 million to plaintiff Donna Cisson in the first case to be tried against Bard, offering a glimpse into the financial liability faced by the manufacturer.
Bard reaches transvaginal mesh settlements in 500 cases
The SEC filing shows that a Bard Avaulta settlement was reached with two of the law firms representing claimants, which will resolve some 500 complaints for a confidential amount. Bard says that it may continue to entertain settlement negotiations with legal counsel for other plaintiffs, which may culminate in additional payouts.
Though attorneys for Bard contend that the company has always complied with industry standards in the design and manufacture of its pelvic mesh products, plaintiffs argue otherwise. In the case of Donna Cisson, her lawyer alleged that Bard effectively ignored warnings about non-compatible plastic that it used in Avaulta Plus implants, which caused his client to suffer permanent and debilitating injuries.
The Georgia nurse was implanted with the Avaulta mesh in 2009 to treat her pelvic organ prolapse (POP). Shortly thereafter, Cisson began suffering bladder spasms, chronic pain and bleeding, and ultimately needed several operations to remove the mesh from her body.
Her allegations mirror those of thousands of other women, who claim that Bard's Avaulta line of implants are unreasonably dangerous, placing recipients at risk for severe health complications and risky revision surgeries.
Though not labeled a recall, Bard voluntarily pulled its Avaulta surgical mesh devices off the market  in 2013 after the FDA asked all transvaginal mesh manufacturers to perform studies on rates of mesh complications, such as infection and organ damage.
Possibility of future Bard Avaulta mesh settlements
To more effectively handle the growing number of cases alleging life-altering pelvic mesh complications, all Bard Avaulta cases filed in federal court rooms were coordinated under MDL to help reduce the risk of duplicative discovery and avoid conflicting pretrial rulings by various judges.  The C.R. Bard Inc. Pelvic Repair System Products Liability Litigation is just one of several transvaginal mesh MDLs being managed by Judge Joseph Goodwin in the Charleston, WV court.
Other defendants include Boston Scientific, American Medical Systems (AMS), J&J subsidiary Ethicon, Coloplast, Neomedic and Cook Medical. With bellwether trials underway and hundreds of cases set to be remanded back for trial, settlements have been reached in just a fraction of the complaints.
Endo Health Systems announced an $830 million settlement to resolve the bulk of AMS mesh lawsuits, and Coloplast is purportedly trying to resolve 1,500 claims with an accord as well.  Last Spring, the manufacturer paid out $16 million to resolve some 400 claims.
As it stands, Ethicon and Johnson & Johnson have opted out of transvaginal mesh settlement talks, despite losing a major case last year. The plaintiff was awarded an $11.1 million vaginal mesh verdict for injuries she sustained from the company's Gynecare Prolift mesh.