New Study Spotlights IUD Use and Breast Cancer Risks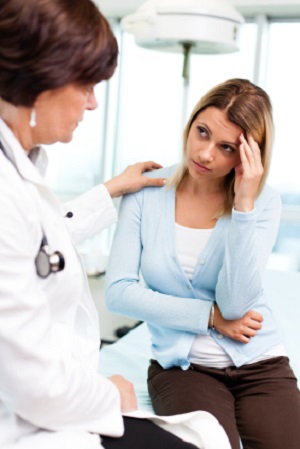 Contraceptive options for today's consumers have come a long way in recent years – offering women convenient alternatives to the hassles of monthly injections or daily birth control pills. One of the most popular is the IUD, or intrauterine device, the majority of which are levonorgestrel-releasing systems. A synthetic version of progesterone, levonorgestrel simulates the ovulation-regulating effects of progesterone by thickening the uterine wall lining, thus making it more difficult to conceive. It is used in a handful of hormonal intrauterine systems such as the Mirena, as well as the "morning after pill," more commonly known as Plan B.
While IUDs offer numerous advantages, they are not without their risks, including spontaneous migration, expulsion, uterine perforation and other painful side effects. Now, researchers in Finland have found another potential IUD complication with devices that release levonorgestrel – an increased risk of breast cancer.
Study points to potential Mirena breast cancer risk
Published in the medical journal, Obstetrics and Gynecology, the new study was conducted to analyze the correlation between premenopausal use of levonorgestrel-releasing IUD systems and cancer rates, particularly those incidents of endometrial adenocarcinoma (uterine wall cancer).
Researchers followed more than 90,000 female patients at Finland's Hyvinkää Hospital, all of whom were aged between 30 and 49. Each of the participants had been using hormone-based IUDs to treat their heavy menstrual bleeding over a time period that spanned from 1994 to 2007. According to researchers, more than 60 percent of medically-prescribed IUDs in Finland are to help address excess bleeding during menstruation, rather than as contraceptive devices.
Researchers noted a spike in breast cancer rates among patients between the ages of 45-49, compared to those of the general population were had not received an IUD.  Dr. Tuuli Soini, the team's lead researcher, found the number of newly diagnosed cases of breast cancer among Finnish subjects who used levonorgestrel-releasing IUDs was 19% higher than in the Finnish general population.
The researchers concluded: "Using the levonorgestrel-releasing intrauterine system for treatment of menorrhagia during reproductive years was associated with a lower incidence of endometrial, ovarian, pancreatic, and lung cancers than expected. Levonorgestrel-releasing intrauterine system use was associated with a higher than expected incidence of breast cancer."
Patients advised to weigh benefits against health risks
According to the researchers, at least two prior studies have not found a link between hormone-releasing IUDs and increased cancer risks, but the findings present new information that should be passed on to women who are considering the Mirena IUD or another similar device.
Dr. Angela Marshall, director of Maryland's Comprehensive Women's Health, agreed with the Finnish researchers, stating, "It's a great reminder that we need to weigh the benefits of some of these methods against the risks…We need to educate our patients, because many of these therapies may work, but some could have serious side effects. Women need to be told. Then it's up to the patient, along with a doctor's guidance, to make the decision."
While more conclusive investigations are needed on Mirena breast cancer risks, other serious Mirena side effects are well-documented by thousands of women who are now taking legal action against manufacturer, Bayer.
Those filing Mirena birth control lawsuits allege the devices are defective, and put women at risk for a host of life-altering complications.
Adverse side effects reported by Mirena plaintiffs include:
Persistent infections
Excessive bleeding
Migration of the IUD long after implantation
Uterine perforation
Internal adhesions and scarring
Ectopic pregnancy
Fertility problems
Need for multiple surgeries to remove the IUD