First DePuy Pinnacle Hip Trial Begins in Dallas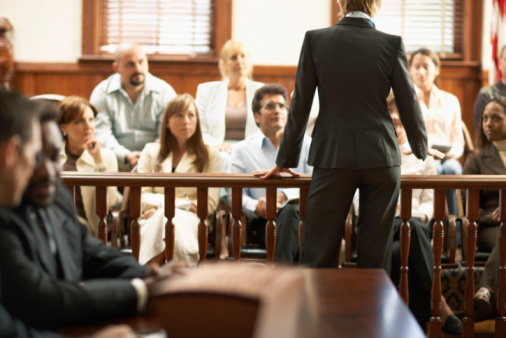 Proceedings for the first DePuy Pinnacle hip trial began on September 2 in Dallas, under the direction of U.S. District Judge Ed Kinkeade. This is the first trial involving allegations that the metal-on-metal hip implant poisoned patients, due to its defective design causing metal debris to enter into patients' bloodstreams.
Plaintiff Kathleen Herlihy-Paoli was forced to have her Pinnacle implant removed after the cobalt-and-chromium metal caused a severe infection. Jury selection for her case began on September 2, making it the first of more than 6,000 cases to go to trial.
The 58-year-old Montana woman received two Pinnacle hip implants in 2009 and began to suffer pain from the devices soon after. Consequently, she was forced to have the devices removed in 2011.
The Pinnacle system was wasn't included in the recent $2.5 billion J&J settlement involving allegations that the manufacturer's ASR hip implants caused patients to suffer metal poisoining, severe pain and mandated surgical removal. J&J stopped selling the metal version of the Pinnacle system in August 2013, when the FDA said manufacturers would be required to submit new versions of the hip implants for pre-market approval.
DePuy Pinnacle hip trial
According to court filings, Herlihy-Paoli underwent testing prior to the removal surgeries revealing the "implants had released dangerous levels of cobalt and chromium into her bloodstream." Her filings noted that "tests indicated Mrs. Paoli's cobalt blood serum levels were 85 times higher than normal."
Upon removal of her left hip, surgeons "discovered the implant had turned black with metallosis," states the filings.
In her DePuy hip lawsuit, she is seeking damages for physical injuries associated with the premature hip removal surgeries, loss of earnings, intentional infliction of emotional distress due to J&J's aggressive marketing tactics and other compensatory damages.
"In their continued marketing of the Pinnacle devices in spite of known deficiencies and defects, defendants' actions were beyond all bounds of decency, were atrocious and of a kind utterly intolerable in a civilized society," states Herlihy-Paoli's lawsuit.
If jurors decide to award punitive damages, an expert hiring by the plaintiff's legal team predicts J&J could be forced to pay up to $5.78 billion.
The defense argues Herlihy-Paoli's expert is unreliable as his findings are based on unsound practices. In court papers, J&J claims jurors should also reject the plaintiff's claims of emotional distress as she is unable to prove any "intentional conduct" on DePuy's part to harm her when designing or marketing the implant.
DePuy hip litigation
Herlihy-Paoli's counsel claims DePuy opted to ignore signs that Pinnacle hips had design flaws and continued to reassure physicians they devices were effective "99.9 percent of the time." Conversely, lawyers for J&J claim the plaintiff's injuries were the result of the position of her hips, not design flaws.
J&J's lawyers referred to Herlihy-Paoli's complaints regarding the company's marketing tactics as a "smokescreen" to upset the jury.
Herlihy-Paoli's DePuy hip lawyer claims to have evidence that the defendant was well aware the design of the metal-on-metal Pinnacle system didn't meet their own safety standards, opting to keep this information quiet. However, in a statement issued prior to the start of the trial, J&J officials claim the metal implants were "thoroughly tested" and "closely monitored" for design defects and stand behind their assertion that the devices were marketed properly.