Study Examines Robot Surgery Complications and Cost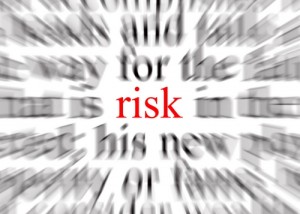 Hospitals across the country advertise their high-tech (and expensive) medical robots as a safer and more effective way to perform surgical procedures. But researchers from Columbia University recently examined the costs and payoffs of robotic surgery – like da Vinci robot hysterectomy, ovarian cyst removal, and a host of other procedures – and the results tell a different story. Between the enormous equipment cost and the risk of robot surgery complications, these procedures offer little or no benefit over traditional surgeries.
Robot surgery complications and cost higher than traditional procedures
For minimally invasive surgeries, the study found that costs of robotic procedures were significantly higher than traditional procedures. Simply purchasing the da Vinci robot can cost a hospital $2 million and the robot also involves routine purchase of certain removable and disposable parts.
The rate of complications was also higher. For example, the researchers looked at the records of more than 87,000 women who had procedures to remove their ovaries or ovarian cysts over 4-years' time. It compared the outcomes of robotic surgeries to those of laparoscopic (or "keyhole") surgeries. The rate of complications increased by approximately 1% when performed with the use of a robot and the price tag rose by $2500 to $3300.
Rise in da Vinci robot hysterectomy popularity
An earlier study from 2012 focused on robot-assisted hysterectomies. It compared the outcomes of over 260,000 women who had hysterectomies between 2007 and 2010 and found no increase in complication rates or blood transfusions – but it also did not find any reduction in complications. But a da Vinci robot hysterectomy costs about one third more than the traditional laparoscopic surgery, when there was no medical benefit.
Despite the evidence that da Vinci robot hysterectomies are losing the cost vs. benefit debate, their use has risen dramatically. The FDA approved robotic surgery for hysterectomies in 2005. In 2007, robotic procedures accounted for less than 1% of hysterectomies. By 2010, nearly 10% of hysterectomies were performed by robots.
Causes of robot surgery complications
Reports have shown that certain types of complications are more common with robot-assisted surgeries. These include bladder injury, bowel obstruction, and excessive bleeding. Theories about the cause of the increased rate of complications include computer problems like software and battery problems. Because the procedures are performed by a surgeon who remotely controls the robotic arms, visibility through the robot's lens is crucial but some have report difficulties seeing through it.
Another problem that deserves more attention is inexperience. Becoming proficient at using a robot to perform surgery takes immense practice – some experts say between 200 and 1000 surgeries, depending on the specialty. But Intuitive, maker of the da Vinci robot, provides a 2-day training course with the purchase of its $2 million machine and then surgeons begin operating on live human patients.
The true numbers of robot surgery complications are, unfortunately, underreported. Even though the U.S. Food and Drug Administration mandates that device manufacturers and hospitals report medical device-related injuries, a 2013 study by Johns Hopkins found a massive gap between the injuries reported to the FDA and the injuries that made their way to news reports and court complaints.