Eminent Surgeon Demands Power Morcellator Ban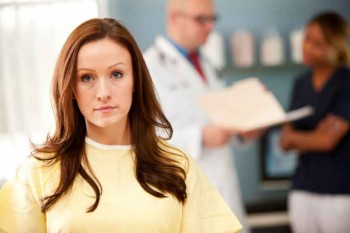 Dr. Hooman Noorchashm, a cardiothoracic surgeon at Brigham and Women's Hospital, and his wife, Dr. Amy Reed, have launched a crusade aimed at convincing the FDA that a complete and total ban on power morcellators is necessary to save lives.
Like many other women who have filed a cancer-related power morcellator lawsuit, Dr. Reed was diagnosed with Stage IV leiomyosarcoma just one week after undergoing a laparoscopic hysterectomy. Since being diagnosed with the life-threatening disease, Drs. Reed and Noorchashm started a petition on Change.org demanding the ban on power morcellators. The petition has since gained more than 86,000 supporters, to date.
Power morcellator cancer
Recently, Dr. Noorchashm became aware of an anticipated move by the FDA's Center for Devices and Radiological Health (CDRH) to create a registry of outcomes, along with a probationary period for power morcellators. Dr. Noorchashm claims that these anticipated actions will be executed in an attempt to avoid banning power morcellators altogether and that they merely pay lip service to the "controversy" surrounding these devices.
Dr. Noorchashm subsequently submitted two open letters, one to the Commissioner of the FDA, Dr. Margaret Hamburg, and the other to Dr. Hamburg along with the members of the FDA CDRH. In his open letters, Dr. Noorchashm vigorously protests the use of the word "controversy" to describe problems associated with power morcellators, noting that numerous clinical studies have demonstrated these problems and that they are clinically proven facts. He reminds FDA regulators that it is their duty to do everything in their power to protect patients from serious injury and death, and that his proposed ban on power morcellators would prevent countless needless deaths.
According to one of his letters, Dr. Noorchashm writes, "Let the record note that the affected have warned you, the regulators, of an AVOIDABLE mortal harm to women in the US and worldwide, and that you stand complacent and very clearly interested in providing the gynecological industry an opportunity to recover – instead of protecting patient safety definitively." Dr. Noorchashm goes on to accuse the FDA CDRH of an "incapacity to act decisively" and of a "terrible violation of the public's trust." Dr. Noorchashm includes a list of all of the women who have so far died as a result of power morcellators.
Dr. Noorchashm's open letter to Dr. Margaret Hamburg is in much the same vein. The letter, dated October 28, 2014, points to clinical studies and the FDA advisory from April of 2014, all of which demonstrate that approximately one in every 350 to 500 women who undergo hysterectomy with morcellation are at risk of cancer upstaging.
The cardiothoracic surgeon also notes that Johnson & Johnson's Ethicon division voluntarily recalled its Gynecare power morcellators from the stream of commerce in acknowledgement of the deadly risks. Unfortunately, other manufacturers have yet to follow suit. Describing how there is "no ethical or clinical way to prove power morcellators safe," Dr. Noorchashm demands that the FDA act swiftly to prevent any further use of these devices.
Hysterectomy morcellation risks
According to power morcellator cancer lawsuits, these devices themselves are not responsible for instigating the development of cancer of the reproductive organs, such as uterine cancer. Instead, the plaintiffs who have filed lawsuits allege that the devices are to blame for the vigorous spread of cancerous cells.
Power morcellators, which are used during laparoscopic surgeries such as hysterectomies or myomectomies, shred tissues into small fragments to enable surgeons to remove the fragments through small incisions. However, as with the case of Dr. Amy Reed, it is possible for a woman to have in situ or Stage I reproductive cancer and be unaware of it despite undergoing preventive screenings. The power morcellator can spread the cancerous cells far beyond their point of origin, instantly upstaging the cancer to Stage IV cancer. Stage IV cancer has a much higher mortality rate than Stage I or in situ cancer.