Boston Scientific to Pay $18.5 Million Transvaginal Mesh Verdict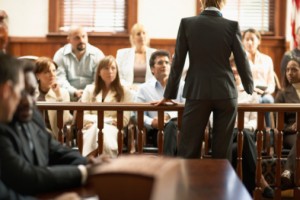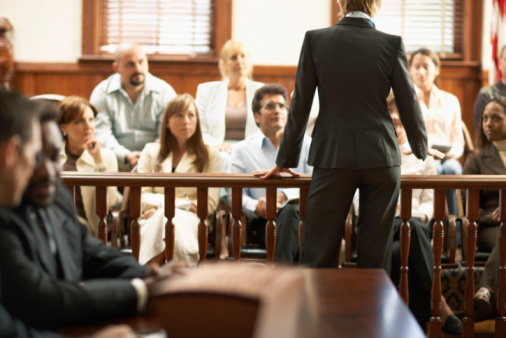 More than 60,000 women of varying ages have sought legal recourse for serious injuries and financial hardships attributed to transvaginal mesh devices manufactured to help treat urinary incontinence and pelvic organ prolapse. Plaintiffs allege that defendants distributed defective products without sufficient trials or warnings about bladder sling problems such as mesh erosion.
Manufacturer Boston Scientific recently lost its third product liability case involving pelvic mesh devices, in a verdict handed down by a West Virginia federal court jury. 
The company was ordered to pay each of the four plaintiffs compensation ranging from $3.25 million to $4.25 million, for a total of $18.5 million. Following the transvaginal mesh trial verdict, Boston Scientific shares plummeted 1.5 percent to $12.90, according to Reuters.
Transvaginal mesh trial verdict
The federal panel also found that Boston Scientific had acted with "gross negligence" in regards to the marketing and manufacture of its Obtryx sling and granted each claimant $1 million in punitive damages. Unlike compensatory damages, punitive awards are intended to punish a defendant for wanton or malicious conduct in an effort to deter similar actions in the future.
Like thousands of others who've alleged painful and debilitating mesh complications, the Boston Scientific plaintiffs claimed they suffered nerve damage, chronic infections and painful intercourse after receiving the Obtryx sling for stress urinary incontinence. The vaginal mesh trial, which lasted ten days, was one of a series of bellwether cases used to help assess how juries will respond to representative complaints.
"This jury, after carefully thinking about the evidence for two days, came to the proper decision that this was a defective product," said the plaintiffs' lawyer.
During the trial, legal counsel for the claimants contended that Boston Scientific used polypropylene in its Obtryx devices and mesh products despite evidence and warnings that the material was not appropriate or safe for permanent human implantation. The company was accused of rushing its devices to market without alerting consumers and their doctors about potential risks.
Third loss for Boston Scientific
This most recent judgment comes on the heels of two transvaginal mesh trials, both of which Boston Scientific lost. Jurors in Miami federal court rendered a $26.7 million judgment against the company two weeks ago, in a case involving the Pinnacle device which is used to relieve symptoms of POP. And earlier this year, the company was hit with a $73 million verdict in Texas, but due to state caps the award was later dropped to $34 million. Despite this string of losses, the company did win its first two pelvic mesh lawsuits in Massachusetts state court, and has yet to announce any intentions of settlement negotiations.
While the outcomes of these early bellwether trials are not binding on other plaintiffs, they do help gauge how juries are reacting to testimony and evidence that speaks of the injuries and health complications arising from vaginal mesh devices. Recent multi-million dollar verdicts in favor of the plaintiffs suggest that more may soon follow.
More than 14,000 federal lawsuits have been filed against Boston Scientific, but other companies like Ethicon and C.R. Bard are also facing litigation on both the state and federal level. Much of the litigation has been consolidated into separate multidistrict litigations in West Virginia district court, where transvaginal mesh settlements have been reached in a small portion of the cases.