FDA Calls For Updated Morcellator Label Warning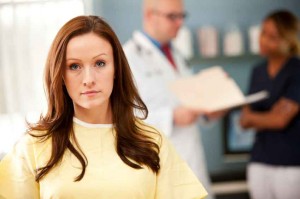 Last week, in response to calls for a laparoscopic power morcellator recall, the U.S. Food and Drug Administration (FDA) announced that the surgical devices would be given a new boxed warning on the labels. The boxed warning is the strictest warning that the FDA requires short of pulling a device from the market. The new warning is intended to alert surgeons of the significant power morcellator cancer risk that comes with using that type of device.
Power morcellator cancer risk
Surgical morcellators have become popular as more patients seek minimally-intrusive procedures. Morcellator uterine procedures do not require open surgery; hysterectomies, fibroid removal, and other medical procedures can be performed through a laparascopic, or "keyhole" opening. Over 200,000 women undergo power morcellation uterine surgery each year.
Laparascopic power morcellators allow surgeons to work through such a small opening because the morcellator devices break up the tissues, which are then removed through tiny incisions. But reports and studies have shown that patients undergoing uterine morcellator surgeries are at an increased risk for aggressive forms of uterine cancer.
FDA issues hysterectomy morcellation warning
An earlier FDA warning estimated that about 1 of every 350 women who undergo hysterectomy or fibroid removal have undiagnosed cancer, including metastic leiomyosarcoma, that can be spread by the morcellation procedure. As the device blasts the uterine tissues to be removed, those unseen cancer cells are spread throughout the abdomen and pelvis. This accelerates the cancer and decreases the rates of survival.
That earlier warning urged medical providers to use other methods of fibroid removal or hysterectomy and as a result, many health insurers pulled coverage for morcellation myomectomy procedures.
With the most recent warning, the FDA is requiring that the device label contain a boxed warning to advise surgeons and patients that uterine tissue may contain undetected cancer that is easily spread by morcellation. It also warns that patients who are nearing menopause, who are known to have uterine cancer, or who would need to undergo hysterectomy to remove fibroids.
While many critics are calling the warning a failure because the device should be recalled, others say the warning is a fair compromise because the procedure may still be safe and advisable for healthy younger women who are interested in having children in the future.
Manufacturer issues voluntary morcellator recall
The FDA approved the first power morcellator device in 1995 and since then, several companies have begun manufacturing them.
The largest morcellator manufacturers include:
Johnson & Johnson's Ethicon division
Karl Storz GmbH & Co.
Richard Wolf Medical Instruments Corp.
LiNA Medical and Blue Endo
Gyrus ACMI"
Johnson & Johnson's Ethicon was the largest morcellator manufacturer, garnering 80% of the market share. But as clinicians and researchers discovered how using the device has led to some patients developing aggressive cancer, Johnson & Johnson voluntarily stopped selling the device. Ethicon issued its voluntary recall in September 2014, but remains the only manufacturer to stop distributing the device.
As makers keep their morcellation devices on the market with knowledge of their risks, plaintiffs have begun to file power morcellator cancer lawsuits. Litigation is still in the early stages and more new cases are expected to follow.