Power Morcellation Ban Starts in U.S. Hospitals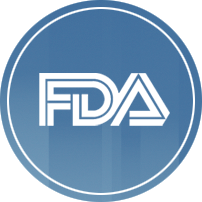 Each year, about 100,000 women undergo surgical procedures to remove uterine fibroids in U.S. health care facilities. It is estimated that one in 350 removal procedures using power morcellators results in the spread of undetected cancer throughout the body.
A power morcellator is a device that uses a fast-spinning blade to cut up uterine fibroids before it can be removed. The fibroids themselves are difficult to distinguish from cancer cells, and no reliable cancer detection test exists. The cancer discovered is usually a very aggressive form, which spreads throughout the body after morcellation.
Despite potentially fatal risks, the U.S. Food and Drug Administration (FDA) has only issued a series of recommendations and warnings so far. At least one device manufacturer and several chains of hospitals have taken it upon themselves to stop all power morcellation until further notice.
Hospital chains issue power morcellation ban
Last month, HCA Holdings Inc., which operates 160 hospitals and 115 surgery centers in 20 U.S. states, issued a power morcellation ban for all laparoscopic uterine surgeries. The decision came after the FDA issued a stern warning that left little room for interpretation. According to the Wall Street Journal, HCA Holdings previously recommended that its doctors follow FDA guidance from April 2014, which discouraged the use of power morcellation.
HCA Holdings hospitals are not the only medical care facilities on board with the notion of suspending or banning power morcellation. The Rochester Democrat & Chronicle reports that there have been three power morcellation related deaths at hospitals in Rochester, NY since the FDA's initial advisory in the spring.
"We welcome today's FDA's guidance although we understand that it will do little to comfort the families of women affected," said Dr. Eva Pressman, chair of the Department of Obstetrics and Gynecology at University of Rochester Medical Center. She announced that Strong and Highland hospitals have not offered power morcellation as an option since May. She added," Given what is now known about the prevalence of undetectable cancers, we have no plans to resume the procedure unless we can be certain that it can be done without placing women at unnecessary risk."
FDA calls for black box warning label on power morcellators
The FDA's latest warning calls on morcellator manufacturers to add "black box" warning labels on their products, alerting doctors that their use can spread hidden uterine cancer throughout the body. Black box warnings are the most severe labels the agency uses.
The FDA used an authority called the "Immediately In Effect Guidance" system to bypasses regular protocols and disseminate information quicker. "The FDA decision today is based on what we believe is best for patients," Deputy Director for Science William Maisel told The Cancer Letter. "We didn't feel that issuing this guidance in draft form, and waiting for a comment period, and then finalizing it, is in the best interests of the public health." Their decision to put the notice out immediately underscores the urgency of the matter.
According to the FDA, the updated wording should explain that power morcellation devices should not be used for removing fibroids from women around menopause age, or women who could be eligible for a minilaparotomy (which removes the uterus through the vaginal canal). The procedures may still be appropriate for younger patients who carry a low cancer risk and wish to preserve their uteruses for childbearing, the agency said.
Manufacturer Johnson & Johnson voluntarily recalls devices
Johnson & Johnson's Ethicon division voluntarily recalled power morcellation devices back in April 2014. "It looks like the sarcoma risk is much higher than we originally thought," Ethicon consultant Steve McCarus told The Wall Street Journal. He added that the company believes that recalling the devices is the best course of action until further medical guidelines are established or new tests emerge that can detect the presence of cancer cells prior to surgery. "The real issue is, will other companies follow and if they don't, why not?" McCarus asked.
So far, there have been no other companies to step forward and accept responsibility. Other manufacturers of power morcellation devices include: Lumenis Ltd., Olympus, Karl Storz, Richard Wolf, Cook Urological Inc., Smith & Nephew, LiNA Medical, and Blue Endo. Manufacturers of power morcellation devices face multiple morcellation lawsuits for failure to warn patients and their doctors of the risks associated with their product.