Researchers Confirm Morcellation May Spread Cancer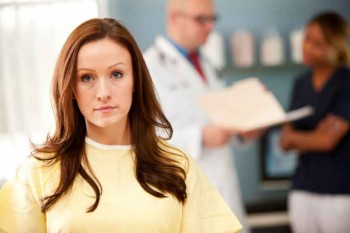 Researchers from Kaiser Permanente have confirmed there is no way for doctors to spot uterine sarcoma before performing a laparoscopic hysterectomy or myomectomy with morcellation. As a result, morcellation may spread cancer throughout the abdomen.
On December 11, the American Journal of Obstetrics and Gynecology published the report examining the potential risk factors that could help to identify uterine cancer in fibroids prior to removal with a power morcellator.
A power morcellator is a device used by doctors to perform a hysterectomy or a myomectomy by making a small incision in the abdomen. The morcellator grinds up the tissue, which is subsequently removed through the incision. While these devices can be helpful in some cases, they can be extremely dangerous for women with undiagnosed uterine cancer, as it can cause the cancer to spread to other areas of the body.
Spreading cancer with power morcellation
The medical community has raised increasing concerns over the past year regarding the dangers of morcellation spreading uterine cancers to other areas of the body and rapidly worsening the disease.
The Kaiser Permanente research team conducted a retrospective study of 3,523 females who underwent laparoscopic hysterectomy from 2001 to 2012. A total of 941 women underwent uterine fibroid treatment involving the use of a morcellator and 10 or 1.1% were diagnosed with uterine sarcomas or parasitic myomas later on ─ six suffering from uterine sarcoma.
Consequently, the researchers confirmed that there is no way to determine which women may be in great danger if a morcellator is used as part of their treatment.
"There was no association between any of the factors analyzed and uterine sarcoma," the researcher team concluded. "Uterine sarcoma was found in 0.6% of patients who underwent power morcellation but was not found to be significantly associated with any preoperative factors. Patients should be counseled about these complications prior to power morcellation."
FDA announces new power morcellator labeling requirements
The findings of this study come less than a month after the FDA announced new labeling requirements for power morcellators.
During the summer, the Agency brought in a panel of outside advisors to evaluate power morcellators. After careful evaluation, the advisory panel determined there is no safe way for power morcellators to be used.
"Limiting the patients for whom laparoscopic morcellators are indicated, the strong warning on the risk of spreading unsuspected cancer, and the recommendation that doctors share this information directly with their patients, are part of FDA guidance to manufacturers of morcellators," stated the FDA. "The guidance strongly urges these manufacturers to include this new information in their product labels."
Many people have called for a recall of all power morcellators, but in November the FDA announced that the devices will stay on the market with a stronger black box warning and the new requirements.
As a result of the lack of warnings provided to patients undergoing treatment for uterine cancers with the use of a power morcellator, a number of women have filed morcellation lawsuits after their leiomyosarcoma, endometrial stromal sarcoma and other uterine sarcomas have spread throughout their bodies.