OtisKnee Medical Implants Sold Without FDA Approval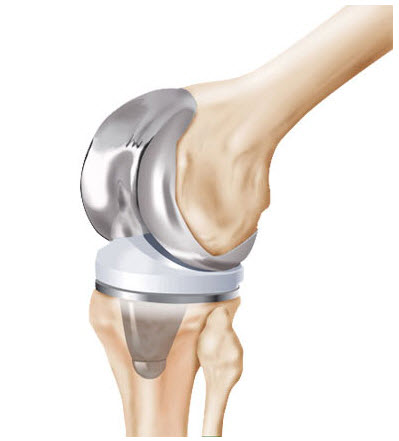 Knee replacement surgery is the most prevalent type of elective surgery performed in the U.S., with an average of 700,000 procedures per year. While many knee replacement patients enjoy good results after their recovery, far too many are discovering that their knee implants are likely defective and need to be replaced.
Such is the case for some patients who had surgery with the OtisKnee cutting tool, manufactured by OtisMed, which was acquired by Stryker Orthopaedics in 2009.
OtisMed plead guilty
Typically, when a medical device is alleged to be unreasonably dangerous, patients who have suffered complications file civil lawsuits against the manufacturer. In the case of OtisMed; however, the allegedly negligent parties also faced criminal charges. According to the Justice Department, OtisMed sold and distributed 18,000 knee surgery cutting tools, a Class III medical device, without FDA approval. Class III medical devices are typically those that are subjected to the most rigorous review process by the FDA.
However, OtisMed claimed that its device was a Class I device, which doesn't require FDA approval.
Along with erroneously informing physicians of the nature of the device, OtisMed had launched an aggressive marketing campaign toward healthcare providers. Company representatives presented sales pitches to doctors at meetings of the American Academy of Orthopedic Surgeons, for instance. They claimed that the device could simplify orthopedic surgery and preserve more of the patient's natural structures. It could also bring in more revenue for the hospitals. The FDA did not approve any of those promotional claims.
Consequently, in December of 2014, OtisMed and the former chief executive entered guilty pleas in response to the charge of distributing adulterated medical devices. U.S. Attorney Paul J. Fishman also announced an $80 million settlement against the company. Stryker, which acquired the company after the OtisKnee debacle, did not face any consequences.
"Guinea pig" patients suffer the consequences
With thousands of the devices having already been distributed before the serious problems came to light, it wouldn't be surprising if patients began filing product liability lawsuits against OtisMed. Carla Muss-Jacobs, a real estate agent, is one of the patients who had surgery using the OtisKnee cutting guide. She visited an orthopedic surgeon in 2008, complaining of knee pain, and was told that the OtisKnee was a good option for her because it would lead to a faster recovery with less pain. But in fact, Muss-Jacobs awoke from the operation in an unbearable amount of pain. She was unable to walk without the use of an assistive device and suffered significant wage losses. Adding insult to injury, Muss-Jacobs was forced to declare bankruptcy because her health prevented her from working.
Six months later, she visited another surgeon, who informed her that her knee implant had become misaligned. Muss-Jacobs was forced to undergo a complicated revision surgery and a long, difficult recovery. Later, she discovered that OtisKnee surgical guide had never been approved by the FDA and that some surgeons were questioning its safety. Muss-Jacobs felt she had been used like a "guinea pig" to test the device's safety.
Problems with Rejuvenate lead to Stryker lawsuits
The OtisKnee disaster is certainly not the first medical device to come under fire from health care professionals and patients. Stryker Orthopaedics faces numerous lawsuits from patients who received their Rejuvenate hip implants, which were subject to a recall as adverse event reports piled up. Stryker's Trident system was also recalled in 2008 due to high failure rates.
Stryker lawsuits arising from the recalled hip replacements claim that the devices fail prematurely, corrode, and cause uneven bone wear, leaving patients saddled with severe pain, loss of mobility, and the need for revision surgeries.