FDA, Brookings Release Comprehensive Medical Device Surveillance Plan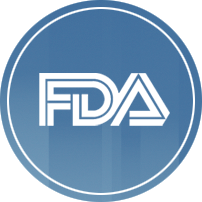 In late February, the U.S. Food and Drug Administration, in conjunction with the Brookings Institution, released a report detailing a new $250 million, seven-year initiative designed to create a national system of medical device surveillance. The development of such a program is an acknowledgment of the fact that while the FDA makes every effort to ensure device safety though premarket review and approval processes, it can often be difficult for the agency to identify serious problems with devices once they are in widespread use. The newly-proposed framework would monitor the effectiveness and safety performance of medical devices by rapidly isolating those which threaten the well-being of recipients, and it would also facilitate the development of device innovations as well as new applications for existing products.
Plan to facilitate analysis of postmarket data
The FDA has long instituted rigorous premarket requirements for those interested in bringing new medical devices to market. The intensive oversight role played by the agency extends to its authority to initiate a defective medical device recall when circumstances warrant. However, as is indicated by the Brookings report, the agency is often hampered by limited access to comprehensive postmarket device performance and failure data. In an effort to remedy this situation, the proposed program would help the agency harness the vast amounts of patient data currently being collected and also develop new methods of data generation related to specific categories of medical devices.
It is thought that by taking full advantage of existing and newly-created data troves, regulators will be better able to rapidly detect problems with devices which could pose serious threats to patients. Further, proponents of the plan believe that more timely identification of concerns will lead to greater ability on the part of physicians and patients alike to make informed decisions about treatment options.
The end result could be a substantial reduction in potentially severe complications and the need for individual patients to file a defective medical device lawsuit after the damage has been done.
Key elements of the medical device surveillance plan
In addition to the existing postmarket obligations imposed on device manufacturers that include compliance with labeling regulations, manufacturing standards and adverse event reporting, the new plan of action would introduce four essential steps intended to strengthen device surveillance, including:
Creation of a "Unique Device Identification" system consisting of a numeric or alphanumeric code and identifier complete with product information, which would be incorporated into patient electronic health information records, and which could aid in life-cycle tracking of individual devices
Promotion of the building of national as well as international device registries for certain categories of products
Adoption of innovative techniques for the generation, synthesis and evaluation of data and safety signals
Modernization of existing system of adverse event reporting and assessment
Seven-year implementation schedule proposed
The scope of the proposed plan necessitates a deliberate, extended roll-out, and the report reflects that reality. The first two years of the initiative would involve the launch of an incubator to produce a five-year plan, which would then be established and implemented over that time period. However, there remain some substantial obstacles in the way of this ambitious program, perhaps the most important being the fact that Congress has not thus far appropriated the necessary funds for the FDA to begin.
An additional challenge involves determining the most effective way to access data contained in electronic medical records without improperly exposing personal information.
Increased device surveillance could prevent future tragedies
Countless individuals have suffered unnecessary pain, suffering and debilitating injury due to defective medical devices. Far too many have experienced crippling complications ranging from metal toxicity stemming from hip and knee implants, dangerous infections and organ damage from defective transvaginal mesh products and potentially fatal cancer resulting from the use of a power morcellator during fibroid removal surgery. Proponents of this new system of medical device surveillance are proceeding with the hope that a drastic change in the way device performance and safety records are monitored will spare thousands upon thousands of patients future side effects and complications.