UnitedHealth Group Issues New Morcellation Requirements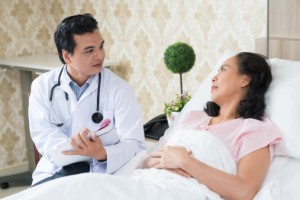 UnitedHealth Group, the country's largest health insurance provider recently issued new rules requiring doctors to obtain authorization prior to using a power morcellator to perform a hysterectomy, as morcellation has been linked to spreading cancer in some women. Starting in April, doctors will need to seek approval from the insurance giant prior to using the device when performing non-vaginal hysterectomies.
Power morcellators are medical devices used during different types of laparoscopic surgeries. These minimally invasive procedures can include hysterectomies and myomectomies. The morcellator divides the tissue into smaller pieces to help surgeons remove the tissue through small incision sites. However, when used on women with uterine fibroids, the device presents the risk of spreading unsuspected cancerous tissue — most notably uterine sarcomas — beyond the uterus.
Procedure not covered without authorization
UnitedHealth Group recently issued a network bulletin, warning that as of April 6, non-vaginal hysterectomies will no longer be covered without prior authorization. Healthcare experts view this measure as a way for the insurance company to ensure power morcellation is only used when absolutely necessary.
"A clinical denial will be issued, and a prior authorization number will not be issued, if it is determined during the clinical coverage review process that the service does not need medical necessity criteria," states the notice. "The member cannot be billed for services we determined to be medically unnecessary unless the member, with the knowledge of our determination, agrees in writing to be responsible for the cost of the services."
Risks of hysterectomy with morcellation spreading cancer
Women with unsuspected sarcoma, a cancer that doctors are unable to detect prior to performing a hysterectomy, may be at risk for the spreading of their cancer if morcellation is used. In fact, the overwhelming power of the device may rapidly distribute cancerous cells throughout the body to the most advantaged stage.
In April 2014, the FDA issued a warning against the use of power morcellators during hysterectomies and myomectomies. The Agency noted that 1 in 350 women who undergo hysterectomy or myomectomy for the treatment of uterine fibroids is mysteriously found to have an unsuspected uterine sarcoma.
Last summer, an FDA advisory panel determined there is no way to improve the safety of power morcellators. The panel couldn't reach a decision on whether to place stronger warnings on the devices or recall them altogether. However, the agency announced in November that the devices would remain on the market with stronger warnings intact and more limitations for appropriate uses.
Growing number of power morcellator lawsuits
During the past year, many women and their families have filed lawsuits alleging cancer from power morcellators, claiming these devices did not include proper warnings for patients and the medical community.
Plaintiffs allege that it may have been possible to avoid the hasty spread of leiomyosarcoma, endometrial stromal sarcoma and other uterine cancers if other treatment methods had been used. This includes a traditional hysterectomy performed vaginally or abdominally, catheter-based blocking of the uterine artery, high-intensity focused ultrasound, drug therapy and laparoscopic hysterectomies and myomectomies without the use of a power morcellator.