Mirena Uterine Perforation Lawsuit Filed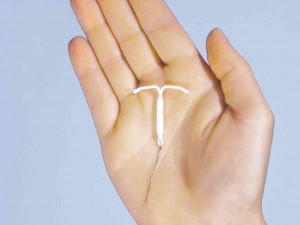 A California woman has filed a Mirena uterine perforation lawsuit against Bayer Healthcare Pharmaceuticals, Inc. Chelsea Dawn McClune claims to have suffered serious injuries caused by implementation of the device.
According to the Mirena website, the device is the most prescribed IUD in the U.S. and is more than 99% effective at preventing pregnancy. The device is advertised as "birth control for busy moms" and is recommended for women who've given birth to at least one child. The nonsurgical implementation process takes just a few minutes to complete by a patient's healthcare provider during a routine visit.
McClune was implanted with the Mirena IUD on February 13, 2013. The procedure was deemed a success and her subsequent follow-up exams revealed the proper placement of the device. Consequently, neither McClune nor her physician had any reason to suspect that the IUD had perforated her uterus and migrated into her pelvis.
On June 25, 2013, McClune went to the Emergency Room with complaints of severe abdominal pain. Her IUD was found to have perforated her uterus and become deeply embedded very close to her uterosacral ligament, involving her fallopian tube. Consequently, she was forced to have the Mirena IUD removed on June 26, 2013.
"Plaintiff suffered severe and permanent physical injuries, and has endured substantial pain and suffering," states the claim. "She has incurred significant expenses for medical care and treatment, and will continue to incur such expenses in the future. Plaintiff has suffered and will continue to suffer economic loss, and has otherwise been physically, emotionally and economically injured. Plaintiff's injuries and damages are permanent and will continue into the future."
Mirena uterine perforation lawsuit
McClune is suing Bayer on the following eight counts:
Product Liability — Manufacturing Defect
Product Liability — Defective Design
Product Liability — Failure to Warn
Product Liability — Negligence
Alternate State Law Theories of Recovery
Product Liability — Breach of Implied Warranty
Breach of Express Warranty
Punitive Damages Under Common Law, Punitive Damages Act and Product Liability Act
Mirena multidistrict litigation
The Mirena IUD products liability litigation was established on June 17, 2013 in the U.S. District Court for the Southern District of New York. District Judge Cathy Seibel is overseeing the litigation process. The first bellwether trials are expected to begin in early 2016.
Recent updates include a May 22, 2015 deadline for plaintiffs' generic expert reports and a June 29, 2015 deadline for defendants'. Plaintiffs' case-specific expert reports for cases selected for trial have a June 22, 2015 deadline and defendants' have a July 22, 2015 deadline.
Each side has been ordered to select five cases for potential inclusion in the Second Disposition Pool. Eligible cases must have completed the Core Criteria on the Plaintiff Fact Sheet by May 1, 2015. Each side is permitted to select up to two cases previously excluded from the Initial Disposition Pool.
Case-specific discovery in the Second Disposition Pool must be completed by February 18, 2016. Each side will select four of these cases for trial by March 4, 2016. Subsequently, each side must exercise two vetoes from the other side's selections and inform the Court by email on March 11, 2016.