Study Highlights da Vinci Robot Surgery Complications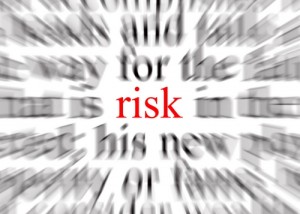 A research team has discovered that da Vinci robot surgery complications caused 144 patient deaths, 1,391 patient injuries and 8,061 device malfunctions from January 2000 to December 2013. The number of injuries and deaths per procedure have remained relatively constant since 2007.
Surgical specialties where robots are frequently used, including gynecology and urology, had fewer incidences of adverse events than more complex surgeries, such as cardiothoracic and head and neck. Device and instrument malfunctions were to blame for a majority of the failed surgeries.
A total of 14.7% of reported injuries were caused by the falling of burnt/broken pieces of instruments into the patient, 10.5% involved electrical arcing of instruments, 8.6% stemmed from unintended operation of instruments, 5% were the result of system errors and 2.6% were video/imaging problems. The research team concluded that adoption of advanced techniques in design and operation of robotic surgical systems may reduce these preventable incidents in the future.
The University of Illinois at Urbana—Champaign, Massachusetts Institute of Technology and Rush University Medical Center researchers presented their findings as the J. Maxwell Chamberlain Memorial Paper for adult cardiac surgery at the 50th Annual Meeting of Thoracic Surgeons in January.
Da Vinci robot surgery complications
A 2013 study revealed that problems — and even death — caused by surgery using robotic equipment have been reported to the U.S. Food and Drug Administration (FDA) late, inaccurately or not at all. The study focused on incidents involving Intuitive Surgical's da Vinci robotic surgical system over a nearly 12 year period. The researchers found 245 incidents reported to the FDA, including 71 deaths and 174 nonfatal injuries. However, they also uncovered eight cases where reporting was inaccurate and five cases where no FDA report was even filed.
In response to the study, Intuitive Surgical released the following statement:
"The Journal for Healthcare Quality article gives the misleading impression that Intuitive Surgical has systematically failed in its obligation to timely report known adverse events to the FDA," said the statement. "Intuitive Surgical can only report adverse events after it becomes aware of them. We take this requirement very seriously and make every effort to account for all reportable events–even those from several years prior."
The company agreed there was a "need for a more robust and standardized system for reporting adverse events," but also challenged the research team "to conduct a comparable study that assesses the under reporting of both open and laparoscopic surgical events and would welcome a comparison with robotic-assisted surgery."
About laparoscopic surgery
Laparoscopic surgery began to rise in popularity during the 1990's, when several companies received U.S. defense grants to work on robotic surgical systems. This type of surgery has had a major impact on the medical field, as procedures that once required hospital stays of several months and left major scars are now relatively minor procedures.
The da Vinci surgical system was approved for clinical use by the FDA in 2000. The system resembles a video game, with the surgeon sitting behind a screen looking at a magnified view of the surgical site, while manipulating the robotic arms of the machine. The robotic arms are able to reach hard-to-access parts of the body, allowing patients undergoing  procedures such as a hysterectomy to experience less bleeding, faster recovery times, smaller scars and less risk of damage to important nerves than with traditional surgeries.
Unfortunately, this innovative device hasn't proved as successful as hoped. There isn't much evidence that the da Vinci system is any better than other laparoscopic methods, but many feel this is necessary to justify its approximately $2 million price tag for a single robot. Robotic surgery generally costs up to $3,500 more than a comparable laparoscopic operation.