Plaintiff Sues Over Failed Durom Cup Hip Implant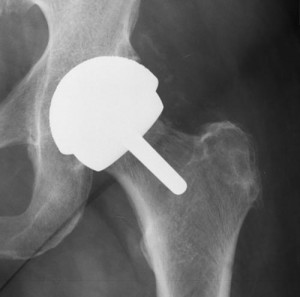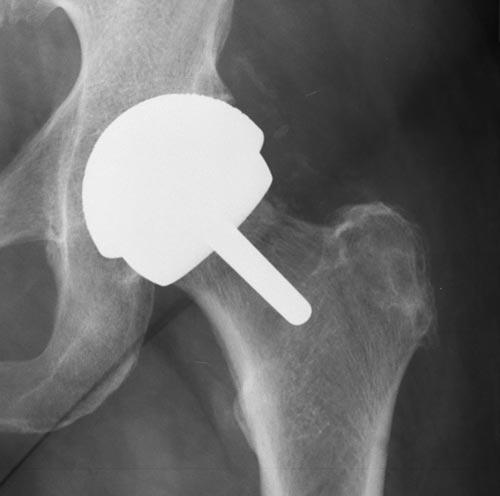 Plaintiff Wendy Huston has suffered debilitating injuries and financial losses that she claims are a direct and proximate result of being implanted with the Zimmer Durom Cup hip replacement. She is now suing the manufacturer on counts of intentional misrepresentation, negligence, constructive fraud, manufacturing defect, unjust enrichment and failure to warn, among other causes of action.
According to her Zimmer hip lawsuit, the Durom system was defectively manufactured given the "foreseeable risks of mechanical malfunction," thus posing unreasonable risk of injury to consumers such as herself. The case, which was filed in the U.S. District Court for the Central District of California, will join multidistrict litigation No. 2158, known as the In re: Zimmer Durom Hip Cup Products Liability Litigation.
Court dockets indicate that more than 400 complaints relating to Durom Cup complications are currently pending in the MDL, which was established in the U.S. District Court of New Jersey to help streamline pretrial processes and conserve resources among similar lawsuits. Claimants argue that the metal-on-metal hip devices fail prematurely, suffer from design defects that cause components to spontaneously loosen, and are to blame for severe pain, diminished mobility and a reduced quality of life.
Zimmer hip plaintiff suffers from heavy metal contamination
Huston received the Metasul Durom Acetabular Component in both her left and right hips during separate surgeries performed roughly one year apart. Her final hip arthroplasty took place in 2007, states the claim.
On November 2, 2013, Huston was told that a recent blood test demonstrated elevated chromium and cobalt levels, the same metals that comprise the Durom Cup system. In December of 2013, X-rays showed that the hip implant components had come loose, despite the fact that most hip replacement systems are designed to last upwards of 15 years. In 2014, Huston had more bloodwork and was again told that she had high levels of cobalt and chromium – indicative of metallosis.
Faced with heavy metal poisoning and a failed hip implants, the plaintiff underwent bilateral hip revision surgery in February of 2014. Her surgeon removed both Durom Cups from the right and left hips, due to its alleged defective nature.
Huston contends that she has suffered and will continue to sustain physical injuries, severe emotional distress, mental anguish, economic losses and other related damages. Her lawsuit is demanding compensatory, punitive and equitable damages to account for her tangible losses, pain and suffering.
Durom Cup litigation and settlements
Zimmer has reportedly settled a number of Durom Cup cases consolidated under MDL through mediation efforts, though hundreds of claims are still unresolved. According to a securities filing, Zimmer states that the company has paid at least $388.2 million to resolve Durom Cup-related claims since 2008. Under the auspices of Judge Susan D. Wigenton, many anticipate that Zimmer Holdings will continue to settle additional cases, rather than risk substantial verdicts in favor of plaintiffs.
On July 27 of this year, a Los Angeles Superior Court jury handed down a $9.1 million verdict to a California man who suffered life-altering complications after being implanted with the Durom Cup system. The case made headlines and gave many plaintiffs hope as it was the first time a claimant won a federal Durom Cup lawsuit. The panel found that Zimmer was liable for negligent design of the Durom Cup and failed to adequately warn consumers about such defects.