Texas Woman Sues After Suffering Mirena Uterine Perforation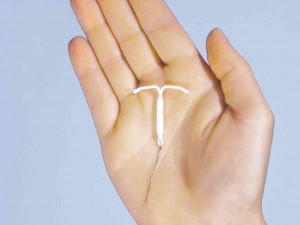 Bayer Healthcare Pharmaceuticals is being sued for permanent injuries, financial losses and emotional distress allegedly caused by the defective nature of its Mirena intrauterine device (IUD). Plaintiff Alicia Sloan claims that the manufacturer did not comply with federal standards relevant to the sale of prescription products in the U.S., by failing to provide adequate information about the risk of IUD migration through the uterine lining or wall after insertion.
According to arguments raised in her Mirena lawsuit, Sloan has sustained and will continue to incur economic losses, and has been burdened with physical, emotional and financial injury due to the unreasonably dangerous nature of the intrauterine device. The complaint was brought in the United States District Court, District of New Jersey where Sloan is demanding a trial by jury and damages for related health care costs, future medical monitoring, as well as severe pain and suffering.
She is also seeking punitive damages against Bayer on the basis of their alleged "wanton, willful, fraudulent and reckless" conduct in regards to the design, marketing and sales of the Mirena IUD.
IUD migration leads to hysterectomy
On September 23, 2010, Sloan had the Mirena IUD inserted by her health care provider at John Peter Smith Health Network Medical in Fort Worth, Texas. The procedure went as planned with no unforeseen complications. In 2014, Sloan was told by her doctor during a routine pelvic exam that she could no longer see the IUD within the uterus. Two days later, the plaintiff had an ultrasound, which still showed no signs of the T-shaped plastic device.
Finally, on May 8, 2014, Sloan's doctors performed an X-ray and discovered that the Mirena birth control device had perforated the patient's uterus and was resting in the abdominal cavity. Because of this serious complication, the plaintiff was forced to undergo a laparoscopic surgery to remove the IUD along with a hysterectomy, which removes the uterus and the potential for bearing children in the future.
Like hundreds of other Mirena plaintiffs, Alicia Sloan is a young woman (31 years old) and still in her prime childbearing years. She argues that Bayer was negligent in failing to advise patients and the medical community about risks and potential side effects of the IUD despite knowledge of these dangers.
Other lawsuits pending against Bayer allege the following types of Mirena injuries:
Migration and embedment
Uterine perforation
Ectopic pregnancy
Adhesions and cysts
Chronic infections
Infertility
Mirena insufficiently tested, claims plaintiff
Bayer is charged with numerous transgressions including concealing and/or misrepresenting information from healthcare professionals, the FDA, and consumers concerning the severity of Mirena complications compared to alternate forms of contraception.
The plaintiff further asserts that Bayer repeatedly told consumers and the medical community that Mirena was just as safe as other hormonal contraceptives and intrauterine devices, without conducting appropriate pre-market trials to ensure these claims were actually true. 
In fact, the complaint cites a communication sent by the Department of Health and Human Services' Division of Drug Marketing, Advertising, and Communications (DDMAC) to Bayer in regards to their Mirena advertising campaign. The defendant's "Simple Style" live presentation offered to busy moms presented the IUD as a safe and easy way to help women look and feel great while enhancing the level of intimacy and emotional satisfaction between partners. The DDMAC pointed out that Bayer made several unsubstantiated claims in an effort to boost sales, while downplaying common side effects such as weight gain, acne and breast tenderness.