Plaintiffs in Dire Health Given Priority in Ethicon Morcellator MDL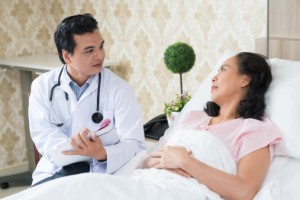 The judge presiding over a collection of more than 30 lawsuits against power morcellator manufacturer Ethicon has triaged the discovery process to give priority to plaintiffs in dire health. Judge James P. O'Hara agreed to most of the terms of a jointly proposed order presented by the parties.
The products liability action against Ethicon, a Johnson & Johnson subsidiary, is pending in the United States District Court for the District of Kansas but it affects power morcellator lawsuits from across the country that have been removed to Kansas for their pretrial stages in a multidistrict litigation (MDL).
Cancer risk and power morcellators
The power morcellator is a surgical device first approved by the FDA in 1995 for use in laparoscopic procedures. It works by cutting tissues into tiny bits that can be removed through a small incision. In the process, it disperses particles – including cancer cells, if present – throughout the abdomen and pelvis, spreading and aggravating the cancer.
According to a warning by the FDA, about one in every 350 women has an undetectable cancer that can be spread through the power morcellation procedure.
Morcellator MDL
MDL is a route taken by courts when there is a large number of plaintiffs who were exposed to the same risk and suffered similar injuries. When the cases are pooled in MDL, some of the steps that apply in every case, like parts of the discovery process and the court's ruling on it, can be undertaken one time instead of dozens or hundreds.
In the Ethicon MDL, the plaintiffs have experienced similar tragedies of aggressive and accelerated cancer after undergoing hysterectomy or fibroid removal performed with the use of Ethicon's morcellator. There will be overlap among the cases on issues of how much the manufacturer knew of the risk.
Ethicon was the largest manufacturer of power morcellation devices but other makers are facing lawsuits as well; additional manufacturers that may be subject to their own MDL proceedings include: Karl Storz Endoscopy America, Lumenis Ltd., Olympus, Richard Wolf GmbH, Cook Urological, Inc., Smith & Nephew, LiNA Medical, and Blue Endo.
Court seeks to preserve testimony
In the January 7, 2016 order, the court acknowledged that the nature of the plaintiffs' injuries means that some of the women may have a narrow window in which they are physically well enough to testify. Therefore women who are deemed "in extremis" may give their deposition testimony on short notice, based on a timeline set by the order.
"In extremis" means that the woman's doctor has verified that within the next year, she is expected to reach a serious condition, including death, in which she is no longer able to give competent testimony in a deposition.
To protect the testimony of these women, they will be permitted to testify two times, on consecutive days. Their surgeons must also be scheduled for deposition, with the dates to be exchanged by the parties within 30 days of the plaintiff's depositions.
The order also specifies deadlines for testimony from plaintiffs who may later join the MDL; new plaintiffs have been filing suit rapidly and there are many more potential claimants out there. Estimates show that over 200,000 women each year underwent a uterine surgical procedure using a morcellator.