FDA Issues Cancer Warning for Laparoscopic Morcellators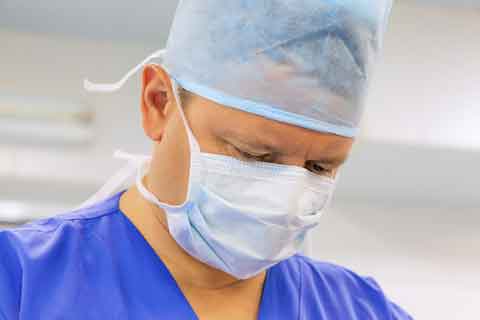 The FDA recently issued a new warning with regard to electronic laparoscopic morcellators.  These surgical instruments typically consist of a hollow cylinder that can be inserted into the abdominal wall. A grasper pulls a mass of tissue into the cylinder to enable the precise cutting of extractable pieces of tissue, allowing for signicantly less invasive surgery. However, the agency is now warning patients about the link between use of these instruments and the spread of cancer cells.
Potential risks of morcellation
Morcellation is a commonly used procedure during laproscopic and  robotic surgery for women with uterine fibroids. Uterine fibroids are noncancerous growths that can develop on the lining of a woman's uterus. Morcellators are often used to cut the fibroids into smaller sections for laparoscopic removal. Morcellators can also be used during hysterectomies, enabling surgeons to cut the uterus and remove it through smaller incisions, rather than one large incision.
Although laparoscopic surgery has long been touted for numerous benefits for the patient – such as a reduced risk of infection and accelerated recovery time – the tools themselves may actually be placing patients at a higher risk of certain complications. Specifically, the FDA notes that about one in 350 women undergoing this type of procedure may have previously undetected sarcoma.
When an electric morcellator is used on the uterus in these women, the cells that contain leiomyosarcoma are spread to other parts of the body. This can also occur with any other type of cancer. This means that a woman who previously had stage I cancer would now be diagnosed with stage IV cancer.
A lawsuit was recently filed by a New York woman who alleged that the electric morcellators manufactured by Johnson & Johnson's Ethicon division resulted in the spread of cancer in her peritoneal cavity. Given the widespread use of electric morcellators, it is quite likely that other patients will follow suit and demand compensation for these complications.
Canada issues morcellators warning
Following on the heels of the FDA's April 17 warning, Health Canada released its own warning on May 7. The notice was sent to hospitals throughout Canada, warning them of the serious risks of performing  surgeries with morcellators. The notice included a list of recommendations for doctors and hospitals, including the importance of exploring alternative techniques to electric morcellation. Surgeons might also use closed morcellation, which involves the application of a surgical bag to confine cells to that particular area and prevent the possible spread of cancerous cells. Furthermore, the notice recognized the need to warn patients of the risks of electric morcellation prior to surgery.
Morcellators commonly used during robotic surgery
The growing concern over morcellation raises some concern with regard to da Vinci robotic surgery.  The da Vinci devices were manufactured with the intent of providing precise movements during surgery via robotic arms controlled by the surgeon. The systems rapidly grew in popularity, with over 500,000 da Vinci surgeries performed in 2013 alone. Although the da Vinci systems are not synonymous with laparoscopic surgery and do not contain electric morcellators, it is common practice for surgeons to use these handheld devices with the robotic system.
Though unrelated to the use of morcellators, other serious risks have been associated with da Vinci hysterectomies, and other laparoscopic gynecological and urological procedures. A number of lawsuits have been filed against Intuitive Surgical, Inc. alleging that patients are vulnerable to internal injuries and burns caused by the device.