da Vinci Robot Lawsuit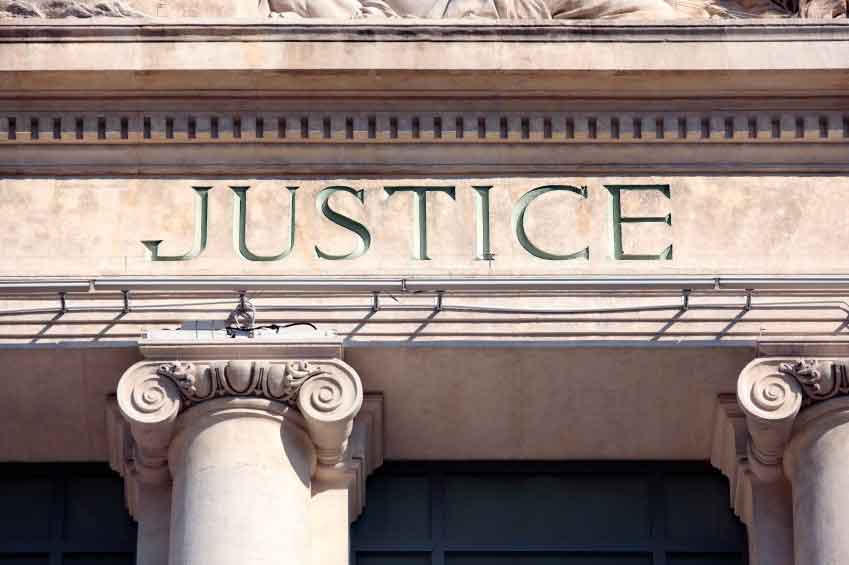 Multiple da Vinci robot lawsuits allege that flaws in the design of the surgical system have caused health complications, permanent injury and a handful of fatalities. The da Vinci robotic surgery system is made and sold by Intuitive Surgical, and has increasingly been put under the legal microscope since winning FDA approval in 2000.
The da Vinci system purports to give surgeons greater precision, flexibility and control over operations. According to the manufacturers, it expedites the recovery process and causes diminished blood loss than traditional surgery. It has been used in a wide variety of surgical procedures, from excision of gallbladders to hysterectomies. However, growing numbers of patients claim to have been injured during da Vinci robot surgery. Some are suing Intuitive Surgical for damages, accusing the company of medical negligence and of marketing a product with a defective design.
Allegations of defects in Da Vinci robot
The majority of reports of complications arising from robot surgery involve burns to internal organs and intestines. In many cases, injuries were not apparent until well after the surgery was complete.
The FDA initially approved the Da Vinci surgical robot for use in adult and pediatric procedures, including: 
Urological surgery
General laparoscopic surgery
General non-cardiovascular thoracosopic surgery
Thoracoscopically-assisted cardiotomy procedures
The system was utlized in excess of 400,000 surgical procedures nationwide in 2012 alone. Many hospitals openly admitted to using the Da Vinci robot as revenue-driver and a way to garner new business with the latest hi-tech machinery.
Advertised as a major advancement in minimally invasive surgical procedures, the robot incorporates a high-tech camera combined with four surgical arms, operated remotely to allow surgeons to work with greater accuracy. It purports to reduce the size of each incision made.
In spite of the lofty claims made by Intuitive Surgical, the FDA has witnessed a surge in adverse event reports concerning the Da Vinci system. Some patients allege severed blood vessels and nerves, others more serious problems such as punctured intestines.
Adverse event reports submitted to the FDA increased by 34% from 2011 to 2012, with some of those complications ultimately proving fatal. As of August 2013, over 25 lawsuits were brought against Intuitive Surgical by people alleging to have suffered injuries directly resulting from the Da Vinci surgery robot.
Injuries allegedly caused by Da Vinci surgery robots
Johns Hopkins Hospital's Dr. Martin Makary has used the Da Vinci surgical robot in a number of procedures, and has expressed some reluctance in affirming the safety of the system. However, Dr. Makary conceded that robot surgery does have some advantages over traditional, manual surgery, but said those advantages only apply to a limited number of procedures.
In February 2013, Bloomberg News carried a report claiming that 70 patient deaths were correlated with the Da Vinci system.
A Bronx resident brought a Da Vinci robot lawsuit following the death of his 24-year-old daughter. She died as a result of internal bleeding, allegedly caused by an arterial laceration resulting from a robotic surgery hysterectomy.
Other injuries cited in Da Vinci robotic surgery litigation include: 
Cuts to the ureter
Vaginal cuff dehiscence (hysterectomy incisions re-opening)
Punctured internal organs
Uncontrollable bleeding
Surgical burns and punctures to arteries
Punctured blood vessels
Bowel damage
Sepsis
Da Vinci robot plaintiffs allege insufficient training for surgeons
Some plaintiffs claim their injuries were not the result of design defects, but instead of poor surgeon training. In one example, a Chicago man's death from septic infection followed punctured intestines caused by the Da Vinci surgery system during a spleen operation. At trial, the resulting lawsuit ended in a jury award worth $7.5 million to the family.
According to the training protocol, the minimum experience required of anyone operating the Da Vinci robot is 200 operations. After this number they are considered "technically proficient" to operate the machine alone.
In reality, however, surgeons have been authorized by hospitals to lead robot surgery before accumulating the necessary hours of practice. According to a recent article published in the Wall Street Journal, Intuitive provides a 2-day-long course for facilities receiving the Da Vinci surgery robot. After this training period, it is left to the hospital to decide protocol for allowing surgeons to operate with the device. In some documented cases, doctors were allowed to utilize the robot without supervision with merely four surgeries-worth of experience.
The Food and Drug Administration has received 245 reports concerning the Da Vinci robot system from 2000 to the present. Fears are growing in the world of medicine, with many experts anticipating a spike in reported deaths if the guidelines on training are not tightened up, and the design flaws in the system not resolved. 
In July of this year, the FDA conducted a Class II recall of 30 components used in the technology. The move came after Intuitive admitted that not all components were tested according to standards of compliance.
The Da Vinci robot parts referenced in the recall notice include:
Si Surgeon Side Cart
Da Vinci Si Vision System Cart
Instrument Control Box
Dual Camera Controller
DaVinci lawsuit settlement
In March of this year, a DaVinci lawsuit brought against Intuitive because of serious injuries suffered by the Louisiana plaintiff after thyroid surgery ended in a settlement.
According to the complaint documents, the lawsuit accused the manufacturer of negligence for inadequately maintaining the system, and for not properly training medical staff members. Intuitive agreed to pay an undisclosed settlement. 
Da Vinci surgery robot lawsuit
Plaintiffs are alleging that Intuitive's marketing campaign for the da Vinci system violated ethical standards, and that the surgery system is unacceptably defective in its design and manufacture. Plaintiffs also accuse Intuitive of failing to provide adequate surgeon training.
Anyone who has been unduly harmed during Da Vinci surgery, or has suffered the tragic loss of a family member due to complications from da Vinci surgery, may be eligible to pursue compensatory and/or punitive damages by filing products liability litigation. Da Vinci attorneys are currently investigating a large number of claims, and many offer complimentary consultations to potential robotic surgery lawsuit plaintiffs.