Hiring an Experienced da Vinci Lawyer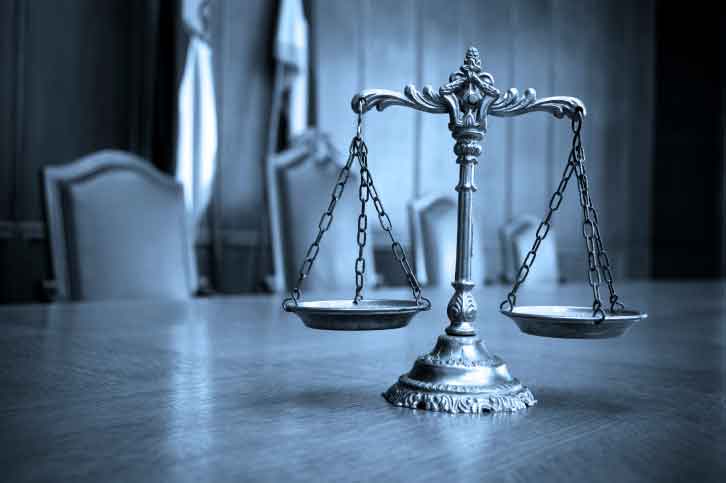 The da Vinci robotic surgery system has been touted as a breakthrough medical device: surgeons have used this multi-armed "robot" and its seemingly futuristic capabilities as part of hundreds of thousands of surgical procedures each year since it was approved by the FDA in 2000. But as serious and even fatal surgical errors associated with the system have come to light, da Vinci lawyers have begun to consider cases from patients who have been harmed by the device.
Having suffered injuries from da Vinci surgeries, many potential plaintiffs have considered representing themselves in court. However, the magnitude of the cases and the size and strength of the defendant manufacturer's legal team are reasons to consider hiring an experienced robotic surgery attorney.
Grounds for a da Vinci robot lawsuit
The da Vinci surgical system comprises a surgeon-controlled set of four robotic arms, holding instruments and an endoscopic camera. The surgeon sits as he or she operates, manipulating the arms with hand controls and foot pedals while looking through an imaging component that presents a three-dimensional view of the surgical site. On paper, the idea of a surgeon's potentially shaky hand replaced by the robotic precision of a computerized da Vinci arm sounds like a good idea. Moreover, the seated position that the surgeon adopts may result in less fatigue and fewer errors.
Flaws in this system may undermine its safety and utility in many cases. Thousands of "mishaps" involving the system have been reported to the FDA since its initial approval by the agency. Cases have been reported such as the machine hitting a patient in the head or refusing to let go of soft tissue during an operation. Multiple recalls have been issued regarding the possibility that parts of the system could slide off while surgery is in progress.
However, reported flaws in the system are not, in and of themselves, grounds for a da Vinci surgery lawsuit. Rather, such flaws must be demonstrably responsible for a specific injury, for which a plaintiff may seek compensation.
da Vinci robotic arm injuries
Although not all malfunctions have resulted in injury, 174 injuries and 71 deaths were reported by 2012. But this may be "just the tip of the iceberg," according to researchers at Johns Hopkins University, who were able to locate many more such incidents by combing through newspaper reports and other sources. And various journals have highlighted cases, particularly in gynecological surgeries, in which malfunctions resulted in injuries.
The majority of injuries associated with the da Vinci system relate to a wear-and-tear problem with the device in which the insulated cover of one of its arms cracks, allowing electricity to escape and resulting in burns. In other cases, use of the system has reportedly resulted in lacerations.
The following da Vinci robot surgery injuries have been reported:
Nicked or damaged blood vessels resulting in serious internal bleeding episodes
Colon, bowel, or other organ perforations
Burns or painful abscesses on internal organs
Death (resulting from some of the above)
At times, da Vinci surgery injuries are not recognized immediately and only when serious complications or death results do the extent of injuries become clear. Michelle Zarick of Sacramento, CA, provides a harrowing account of passing parts of her small intestine through a hole in her vagina five weeks after her da Vinci hysterectomy.
Allegations against da Vinci's manufacturer
The manufacturer of the da Vinci surgical system is Intuitive Surgical Inc., based in Sunnyvale, CA. The da Vinci system is their only product, but it has been an extremely successful venture for them. Charging between $1.5 and $2.5 million, the company has sold 1,400 such systems to hospitals. However, some allege that their testing and marketing practices in connection to the system have been questionable.
Da Vinci robotic surgery lawyers have mounted the following allegations against Intuitive:
Strict product liability
Breach of express warranty
Breach of implied warranty
Negligence
Unjust enrichment
Da Vinci attorneys believe that the surgical systems are flawed, that they have been inadequately tested, and that the company failed to share known risks with surgeons. Moreover, some believe that the company was more concerned with lining their own pockets than ensuring the safety of patients.
Compensation sought by da Vinci lawyers for their clients
The injuries that patients have sustained from alleged da Vinci robot flaws have sometimes resulted in the need for extra surgery, in lengthy and painful recovery, and sometimes, tragically, in death. Da Vinci attorneys believe that these patients deserve compensation for losses and injuries and that Intuitive is in a position to offer such recompense.
In particular, robotic surgery lawyers have sought compensation for the following:
Medical expenses (past and future)
Lost wages, incurred during lengthy recovery times
Lost earning potential, suffered from patients who are not able to work in the same way after their damaging injuries
Pain and suffering
Loss of consortium
Wrongful death
The amount of compensation sought varies depending on the nature of the injuries. A consultation with a da Vinci lawyer may be able to provide you with an estimate tailored more closely to your specific case.
Da Vinci surgery injury lawsuits
Already, some da Vinci injury cases have resulted in favorable jury awards or settlements for plaintiffs:
A lawsuit in which a Chicago man died as a result of botched robotic spleen surgery resulted in a $7.5 million dollar jury award. Plaintiffs contended that the da Vinci robotic system was not needed for what should have been routine surgery and that the surgeon who performed it was using the device for the first time. Critics of the system have contended that the company has provided insufficient training and oversight of surgeons who use their system.
Two cases have been settled out of court in favor of plaintiffs, including one case in which an Alabama woman developed a painful abscess after a hysterectomy in 2010 and had to have follow-up surgery.
Thus far, over 50 product liability lawsuits have been filed alleging that da Vinci surgical robot malfunctions caused serious death or injury.
As da Vinci surgery complications become more widely known, it is likely that others who have been harmed in this way will begin to consult lawyers regarding potential lawsuits.
Hiring an experienced robotic surgery attorney
Product liability experts offer the following tips for hiring an experienced da Vinci attorney:
Find an attorney with experience contending with major biomedical technology companies such as Intuitive.
Research attorneys with successful track records in this area.
Locate an attorney who has good communication skills and will keep you in the loop throughout the litigation process.
Find a lawyer who has a good reputation with both fellow attorneys and former clients.
Only hire a lawyer who works on contingency (that is, who will only charge you if he or she wins the case or negotiates a settlement on your behalf).