5 Stryker Accolade Hip Lawsuits Filed in NJ State Court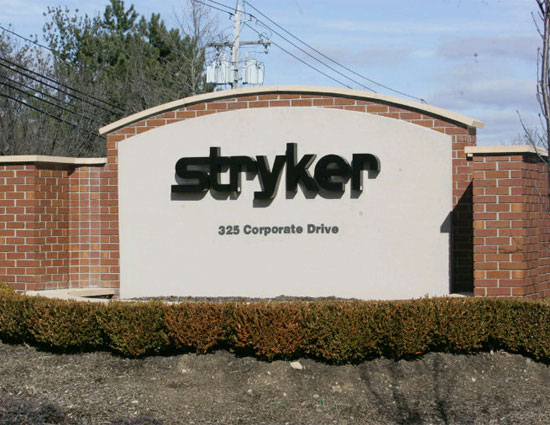 Court records show that last month five new product liability complaints were filed in Bergen County Superior Court, alleging complications with the Stryker Accolade TMZF hip stem and LFIT anatomic V40 femoral head.
The plaintiffs argue that the hip replacement components suffer design defects and are defectively manufactured, causing fretting and corrosion at the modular hip junction.
The Accolade stem from Stryker is a femoral component manufactured using the company's proprietary beta titanium alloy, TMZF. Plaintiffs contend that the implants are prone to shedding chromium and cobalt particles because the system combines dissimilar metals. The result for some recipients has been metallosis – or heavy metal blood poisoning — which can carry long-term health consequences.
The Stryker Accolade hip lawsuits were brought in the same New Jersey state court where litigation has been centralized for other Stryker hip products – the ABG II and Rejuvenate replacements.
According to allegations raised by Accolade plaintiffs, the defendant stopped using its TMZF titanium around the same time it recalled the ABG II and Rejuvenate systems, as reports showed early failure rates. The orthopedic manufacturer's Accolade II femoral stem is now made with a different titanium alloy.
Stryker Accolade hip lawsuits pending in NJ state court
The U.S. Food and Drug Administration has weighed in on metal-on-metal hip replacement dangers, cautioning about the potential for "adverse local tissue reaction" and the possibility of metal toxicity as cobalt and chromium ions are shed into the surrounding tissue and bloodstream.
According to the FDA, patients who've received metal-on-metal (MoM) hips may suffer adverse systemic reactions, including:
Cardiomyopathy
Neurological changes including sensory changes (such as visual or hearing impairments)
Psychological status change ( feelings of depression or cognitive impairment)
Renal function impairment
Thyroid dysfunction (fatigue, feeling cold and weight gain)
Surgeons that implant modular hip systems with a cobalt and chromium neck and titanium stem are encouraged to be cautious with regular radiograph follow-ups and MRIs to look for signs of fretting and corrosion at the femoral neck-stem junction.
The Accolade system was launched by Stryker in 2000. These new lawsuits argue that Stryker failed to sufficiently warn of the potential for wear and metal corrosion when the stem was combined with another metal component. Alleged TMZF femoral hip stem injuries and complications such as pseudo tumor formation, metallosis, bone necrosis and chronic pain, are similar to those raised in Rejuvenate hip lawsuits.
ABG II and Rejuvenate hip litigation
More than 800 Stryker Rejuvenate lawsuits are proceeding in New Jersey State court, where early mediation efforts have been successful under the guidance of Judge Brian Martinotti.
Both the ABG II and Rejuvenate devices were voluntarily recalled in July 2012, after it was determined that the metal components could grind together during normal movements, releasing cobalt and chromium debris into the patient's body. The company estimates that the cost of the recall will exceed $1 billion, including reparations for revision surgery, associated medical expenses and litigation fees.
On the federal level, qualifying Stryker Rejuvenate claims are pending under multidistrict litigation in the U.S. District of Minnesota where Judge Donovan Frank is overseeing all pretrial proceedings. Representative cases will be selected as bellwether trials, which are used to assess how juries might respond to similar evidence that may be repeated among several hundred different cases. These bellwether trials are scheduled to begin in the summer of 2015.